Apple has designed ResearchKit, a new software platform that allows people to participate in medical research studies through their iPhone. ResearchKit is the latest solution for the lack of participants in numerous studies which limits the understanding of certain diseases.
While the software will be officially released in April, they have already released five free apps designed by numerous universities and hospitals to help with breast cancer, asthma, Parkinson's disease, diabetes and cardiovascular disease.
One of the five apps called mPower, aims to help researchers understand more about Parkinson's disease. When using the app, Parkinson's disease patients can measure their tremors, balance and voice at different times of the day.  For example, to measure tremors, the participant would have to use two fingers and tap alternately on the screen. iPhones also have a built-in accelerometer to measure the participant's balance and a voice recorder to measure any variations in speech. Others without Parkinson's disease can sign up for this study to be part of the control group as a basis for comparison.
mPower has already recruited over 7,000 participants within a couple hours of being released, surpassing the previous record-holder for a Parkinson's study of 1,700.
Check out the video below by CNET, showing some of the tasks in mPower.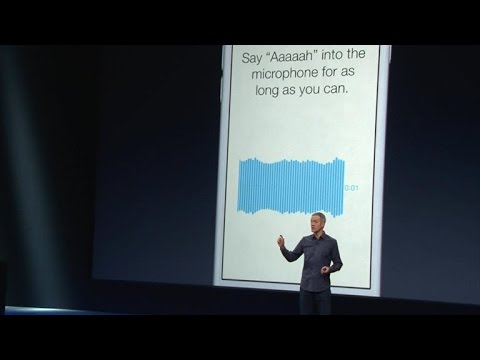 This is all amazing, however, privacy is a big issue that many iPhone users should be aware of. Apple says that all information is kept private and participants are in control of which studies they want to be a part of. But, according to The Verge, John Wilbanks, a man who worked on some of the apps, says that they can't promise perfect anonymity. He explains that they do remove all traces of where the information came from, but because they make it available for a lot of research, there is a chance of someone re-identifying a participant.
ResearchKit certainly attracts more people to participate in research studies, as opposed to current methods of posting ads on a bulletin or online, but having the chance of someone getting access to your identity might not be worth it. There would also be some limitations on the research because a study states that lower socioeconomic status is associated with higher rates of disease. Since iPhone users are most likely wealthier than others, this could create some bias in the results. As for availability, ResearchKit is only available to users with the latest iPhones and iPod touch devices in the U.S and it is unknown when it will be available worldwide.
Although using apps for healthcare are nothing new, a big name like Apple may be able to make them a thing of the future for research studies. Whether this is a good or bad thing, we would have to wait for stronger security improvements and see if the first few apps yield any useful results.
Watch the video below by Apple, which shows their vision of ResearchKit.
-Ian Villamin