Communication is one of the three Core Competencies in the BC Curriculum; Communicating is one of two components of this competency. Listed below are selected teacher resources and picture books related to communication and communicating.
Teacher Resources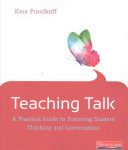 Teaching talk: a practical guide to fostering student thinking and conversation, by Kara Pranikoff
Grades: K-12. This book addresses various elements of classroom talk, such as collecting and analyzing artifacts of talk; providing opportunities for students to share their ideas; creating conversations orchestrated by students and grounded in their ideas; and strengthening both talking and listening in conversation.
The best class you never taught: How spider web discussion can turn students into learning leaders, by Alexis Wiggins
Grades: K-12. The Spider Web Discussion is named for the weblike diagram the observer makes to record interactions as students actively participate in the discussion, lead and support one another's learning, and build community. Spider Web Discussions help students become stronger communicators, more empathetic teammates, better problem solvers, and more independent learners.
Communication for the classroom teacher, by Cheri J. Simonds and Pamela J. Cooper
Grades: K-12. The authors cover a wide range of classroom communication issues, including interpersonal and small group communication; listening skills; verbal and nonverbal communication (from both the teacher's and student's perspective); instructional strategies such as lecturing, discussions, and storytelling; teacher influence; ethical considerations; and racism/sexism in the classroom.
Talking points: Discussion activities in the primary classroom, by Lyn Dawes with Paul Warwick
Grades: K-6. This book presents strategies for teaching children group discussion skills within the framework of a creative curriculum. It offers six Talk Lessons to use in the classroom, alongside suggestions on how teachers can plan their lessons with a talk focus, set learning outcomes and create their own Talking Points to suit topics they are teaching.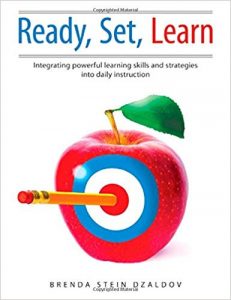 Ready, set, learn: Integrating powerful learning skills and strategies into daily instruction, by Brenda Stein Dzaldov
Grades: K-12. This book focus on essential learning skills that children must master in order to become successful learners. Chapter 4, "Collaboration", is dedicated to communication skills. (E-book only)
–
Cultivating communication in the classroom: Future-ready skills for secondary students, by Lisa Johnson
Grades: 8-12. Students are expected to be innovators, creative thinkers, and problem solvers – but they can't be if they can't communicate their ideas persuasively. Many students don't get explicit opportunities to hone this skill. This book will help educators design authentic learning experiences that allow students to practice their skills, providing real world insights into how students will be expected to communicate in their future careers and education, strategies for teaching communication skills throughout the curriculum, and Communication Catchers for igniting ideas.
–
Picture Books
Quiet Please, Owen McPhee!, by Trudy Ludwig, illustrated by Patrice Barton
Owen spends all his time talking and not much time listening, until he comes down with laryngitis.
–

The boy who loved words, by Roni Schotter, illustrated by Giselle Potter
Selig collects words, but it isn't until he starts giving them to others that he finds his true purpose.
–
Norman, speak!, written by Caroline Adderson, illustrated by Qin Leng
A family can't understand why the dog they adopted from the local shelter won't respond to commands. A chance encounter in the dog park finally gives them some answers.
–
Taan's moons: A Haida moon story, written by Alison Gear, illustrated by Kiki van der Heiden with the children of Haida Gwaii, foreword by Richard Van Camp
In the Haida language, 'taan' means bear; the Haida people record time according to the way the bear follows the seasons of the year. This is a story of the bear and the seasons – or moons – of the year.
–
Ralph tells a story, by Abby Hanlon
Nothing ever happens to Ralph, so how can he write stories during story time? With the help of his classmates, he realizes that great stories can come from the smallest things.
–
Moses goes to the circus, by Isaac Milman
Moses, who is deaf, and his younger sister Renee, who is learning sign language, go to a very special circus – one specially designed for deaf, hard of hearing, and blind people.
–

Thanks for the feedback, I think …, by Julia Cook
It doesn't matter if RJ is given a compliment or constructive feedback, he is never sure how to respond. With guidance from his family, RJ learns the value of accepting feedback from others and that, even when it is difficult to accept, feedback is information he can use to become a better person.
–
Words and your heart, by Kate Jane Neal
The words we listen to can affect how we feel. Some words can do amazing things and make us happy. Some words can really hurt us (we all know what sort of words those are). Our words have power, and we can choose to use them to make the world a better place.
–
---
Finding More Resources
To find more resources in this area, try the following:
Search using the General tab on the UBC Library website to look for material in all UBC Library branches.
Search using "Search Education Resources" box in the left hand bar on the Education Library website to limit your results to physical materials in the Education Library.
Use specific search terms, such as "communication", "discussion", "communicating in small groups", "communication in education", "oral communication", or "interpersonal communication".
To find lesson plans, include "lesson plans", "lesson planning", or "activity programs" in your search terms.
PDF Booklist
For more help with searching, please visit the Library Service Desk or e-mail ed.lib@ubc.ca.