Thinking is one of the three Core Competencies in the BC curriculum. Creative Thinking is one of two sub-competencies in this area. Listed below are selected resources for teachers, picture books, fiction, and non-fiction related to Creative Thinking.
–
Teacher Resources for Creative Thinking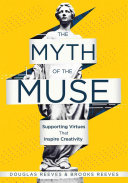 The myth of the muse: Supporting virtues that inspire creativity, by Douglas Reeves and Brooks Reeves
Grades: K-12. The authors argue that creativity is not necessarily spontaneous or inborn, but rather a process that can be cultivated in students. They discuss seven approaches and mindsets that can inspire creativity: curiosity, versatility, synthesis, discipline, collaboration, experimentation, and tenacity.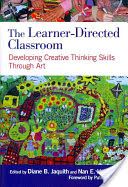 The learner-directed classroom: Developing creative thinking skills through art, edited by Diane B. Jaquith and Nan E. Hathaway.
Grades: K-12. This collection of essays by art educators provides both a comprehensive framework for understanding student-directed learning, as well as concrete pedagogical strategies to facilitate student-directed learning activities that promote creative thinking skills.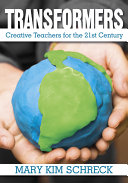 Transformers: Creative teachers for the 21st century, by Mary Kim Schreck
Grades: K-12. This book examines the creative process as it applies to lesson building and delivery, gives guidelines on how to identify creativity that furthers educational goals, and presents creative teaching strategies designed to engage, motivate, and inspire students.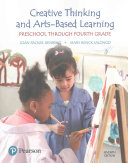 Creative thinking and arts-based learning: Preschool through fourth grade, by Joan Packer Isenberg and Mary Renck Jalongo
Grades: K-4. The authors suggest practical ways for teachers to promote creativity, play, art, music/movement/dance, and drama for all children. They examine the teacher's role from a philosophical, pedagogical, and curricular stance by addressing key components, including the classroom environment, materials and resources, child guidance, assessment, and more.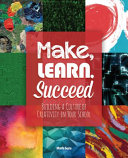 Make, learn, succeed: Building a culture of creativity in your school, by Mark Gura
Grades: K-12. This book suggests that with the variety of technological resources currently available, developing creativity is not only possible but practical and effective. In addition to providing strategies for incorporating creativity across the curriculum, the author gives examples of how to use Maker, STEAM, Robotics, and Gaming approaches in instruction.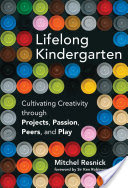 Lifelong kindergarten: Cultivating creativity through projects, passion, peers, and play, by Mitchel Resnick
Grades: K-12. The author argues that rather than kindergarten becoming more like the rest of school, the rest of school should become more like kindergarten, fostering imagination, creativity, play, sharing, and reflecting. New technologies and strategies for engaging students in creative learning experiences are presented.
Sparking student creativity: Practical ways to promote innovative thinking and problem solving, by Patti Drapeau
Grades: K-12. This book shows teachers how creative lessons can meet and extend the expectations of curriculum standards such as the Common Core State Standards;  how to incorporate creativity and assessment into daily classroom practices; how to develop a "Creativity Road Map" to guide instruction; and how to design lessons that prompt and support creative thinking.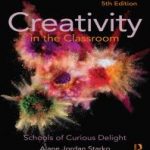 Creativity in the classroom: Schools of curious delight, by Alane J. Starko
Grades: K-12. The author presents real-world applications of creativity in the classroom, from strategies for teaching creative thinking to guidelines for teaching content in ways that support student creativity. Research and theories on creativity and talent development are also discussed, as are assessment and teaching with technology.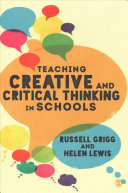 Teaching creative and critical thinking in schools, by Russell Grigg and Helen Lewis
Grades: K-12. This book provides guidance on how to develop creative and critical thinking through your classroom teaching. Key coverage includes classroom-ready ideas to stimulate higher-order thinking, how to think critically and creatively across all areas of the curriculum, and philosophical approaches that give students the space to think and inquire. Case studies from primary, secondary and special schools are included.
–
Picture Books to Foster Creative Thinking

Beautiful oops!, by Barney Saltzberg
Mistakes aren't wrong – they're portals to new adventures. Explore the creative options that can come from what some people see as "mistakes".
–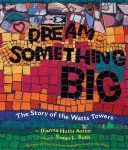 Dream something big: The story of the Watts Towers, written by Diana Hutts Aston, illustrated by Susan L. Roth
One person with a big, creative idea can make amazing things out of small, simple, everyday objects.
–
I'm drawing a picture, by Doretta Groenendyk
This book is full of artists of all shapes, sizes, colours, and backgrounds. Each of them draws their own scene in their own creative way.
–
–

Imagine a world, by Rob Gonsalves
With a little imagination, amazing landscapes and adventures can be found almost anywhere.
–
–

Sky color, by Peter H. Reynolds
Marisol is thrilled to be helping to paint a mural for the school library, but how can she paint the sky without blue paint? With a little observation and creative thinking, she finds new colours in the sky.
–
Scribble, by Ruth Ohi
Circle, Triangle and Square are happy in their well-ordered life as shapes. But when wavy, unruly Scribble comes along, they explore new ways of thinking about themselves and the world.
–

Flotsam, by David Wiesner
On a trip to the beach, a science-minded boy makes a discovery that sparks his imagination like never before.
–
What if…, written by Samantha Berger, illustrated by Mike Curato
What if there were no pencils or paper to draw with? What would you do then? One little girl imagines all the ways she can express herself, from sculpting and building to singing and dreaming.
–
---
Finding More Resources
To find more resources in this area, try the following:
Search using the General tab on the UBC Library website to look for material in all UBC Library branches.
Search using "Search Education Resources" box in the left hand bar on the Education Library website to limit your results to physical materials in the Education Library.
Use specific search terms to narrow your results, such as "creative thinking", "creative thinking–study and teaching" "creativity", "innovation", or "innovative thinking".
To find lesson plans, include "lesson plans", "lesson planning", or "activity programs" in your search terms.
For more help with searching, please visit the Library Service Desk or e-mail ed.lib@ubc.ca.