Personal and Social is one of the three Core Competencies in the BC curriculum. Personal Awareness and Responsibility is one of three sub-competencies in this area.Listed below are selected resources for teachers, picture books, fiction, and non-fiction related to Personal Awareness and Responsibility.
Teacher Resources for Personal Awareness and Responsibility
Simple stuff to get kids self-regulating in school: Awesome and in control lesson plans, worksheets, and strategies for learning, by Lauren Brukner and Lauren Liebstein Singer
Grades: K-6. This book introduces the "Awesome and In Control" program, which focuses on empowering children to regulate their senses and emotions, and helping them to develop coping strategies.
–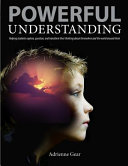 Powerful understanding: Helping students explore, question, and transform their thinking about themselves and the world around them, by Adrienne Gear
Grades: K-12. This book explores effective ways to help students build social-emotional skills, make connections, question what they read, and reflect on their learning as they develop into stronger readers and learners.
–
Strong spirits, kind hearts: Helping students develop inner strength, resilience, and meaning, by Sandra Finney
Grades: 5-8. This resource describes ways to incorporate emotional and spiritual supports into daily routines and interactions with students, and provides ready-to-use activities, lessons and units that can be integrated into subject area teaching. While focusing on middle-years students, it can also be used with older and younger students.
–
Fostering Mindfulness: Building Skills That Students Need to Manage Their Attention, Emotions, and Behavior in Classrooms and Beyond, by Shelley Murphy
Grades: K-12. Includes classroom mindfulness strategies and activities to promote self-regulation, stress management, and learning.
–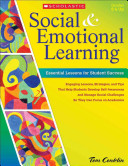 Social & emotional learning: Essential lessons for student success, by Tom Conklin
Grades: 5-9. Middle school can present particular challenges for students, such as physical changes, interpersonal relationships, and increased responsibility. This book suggests ways that teachers can incorporate key social and emotional learning topics into the middle-school classroom.
–
The skills that matter: Teaching interpersonal and intrapersonal competencies in any classroom, by Patricia M. Noonand and Amy S. Gaumer Erickson
Grades: 5-12. The authors focus on six key inter- and intra-personal competencies that can support middle- and high-school students' development: self-regulation, goal-setting, self-efficacy, assertiveness, conflict management, and networking.
–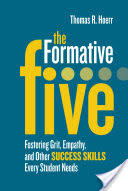 The formative five: Fostering grit, empathy, and other success skills every student needs, by Thomas R. Hoerr
Grades: K-12. This book suggests that students need five key skills to succeed in school and life, which teachers can help them to develop: empathy, self-control, integrity, embracing diversity, and grit.
–
–
Self-regulation for kids K-12: Strategies for calming minds and behavior, by Patricia K. Tollison, Katherine O. Synatschk, and Gaea Logan
Grades: K-12. This book is intended as both a text about self-regulation and a practical guide to helping children and adolescents, focusing on the connections between emotional intelligence, somatic experience, emotional regulation, and relationships.
–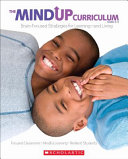 The MindUp curriculum, grades 3-5, by the Hawn Foundation
Grades: 3-5. This book presents 15 lessons which offer strategies for helping students focus their attention, improve their self-regulation skills, build resilience to stress, and develop a positive mindset in both school and life.
–
Strong body & mind yoga cards, written by Kathy Beliveau and Terri Mack, illustrated by Laura Timmermans and Bill Helin
Grades: K-7. Explores the connection to each other, animals, nature, spirit, and the body through yoga. Consists of two sets of cards which can be combined into different sequences. One set emphasizes yoga practice and the other focuses on reflective practice based on the Seven Sacred Teachings and Indigenous values.
–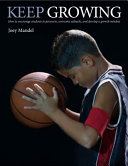 Keep growing: How to encourage students to persevere, overcome setbacks, and develop a growth mindset, by Joey Mandel
Grades: K-12. The terms 'growth mindset', 'grit', and 'self-regulation' recognize that children can develop traits that will make them better able to face challenges and recover from setbacks. This book shows how teachers can provide opportunities for children to change their mindsets and foster their ownership of their behavior, their desire to tackle difficult tasks, and their ability to push through challenging work.
–
Picture Books Related to Personal Awareness and Responsibility
 I can handle it!, written by Laurie Wright, illustrated by Ana Santos
Sebastien learns a phrase that helps him to manage his problems and difficult emotions.
–
–
Sometimes you fly, written by Katherine Applegate, illustrated by Jennifer Black Reinhardt
This book celebrates the achievements of childhood, from first birthdays to graduation, and reminds readers that learning from mistakes makes success sweeter.
–
What do you do with a chance?, written by Kobi Yamada, illustrated by Mae Besom
A chance encounter shows a child that when you get brave, take chances, and say yes to new experiences, amazing things can happen.
–
Oh no, George!, by Chris Haughton
George the dog has every intention of behaving well while his owner Harry is out for the day. But it's so hard when there are cakes and cats and flowers around.
–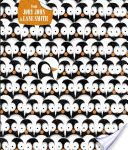 Penguin problems, written by Jory John, illustrated by Lane Smith
Even penguins have problems, and Mortimer is going to tell everyone all about them, whether they want to listen or not.
–
–
It's okay to make mistakes, by Todd Parr
Everyone makes mistakes, in lots of different ways. Even if you make a mistake, it's important to take chances and try new things.
–
–
How to tame dragons and hush hyenas, written by Kerry Orchard, illustrated by Roberto Gonzalez
Sometimes Jeremy has trouble controlling his anger, and it bursts out of him, becoming wild hyenas and fire-breathing dragons. Eventually, he learns to control the anger animals, one step at a time.
–
Even superheroes have bad days, written by Shelly Becker, illustrated by Eda Kaban
It's true – even young superheroes have bad days! So what do they do to control their emotions and not cause a super-scene or have a super-tantrum? See what ideas they have that you can use too.
–
---
Finding More Resources
To find more resources in this area, try the following:
Search using the General tab on the UBC Library website to look for material in all UBC Library branches.
Search using "Search Education Resources" box in the left hand bar on the Education Library website to limit your results to physical materials in the Education Library.
Use specific search terms, such as "personal responsibility", "personal awareness", "affective education", "moral education", or "social skills – study and teaching".
To find lesson plans, include "lesson plans", "lesson planning", or "activity programs" in your search terms.
For more help with searching, please visit the Library Service Desk or e-mail ed.lib@ubc.ca.