Personal and Social is one of the three Core Competencies in the BC curriculum. Social Awareness and Responsibility is one of three sub-competencies in this area. Listed below are selected resources for teachers, picture books, fiction, and non-fiction related to Social Responsibility.
Teacher Resources for Social Responsibility

Being the change: Lessons and strategies to teach social comprehension, by Sara K. Ahmed
Grades: K-12. This book is based on the idea that people can develop skills and habits to serve them in the comprehension of social issues. It identifies and unpacks the skills of social comprehension, providing teachers with tools and activities that help students make sense of themselves and the world as they navigate relevant topics in today's society.
–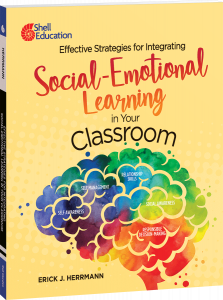 Effective strategies for integrating social-emotional learning in your classroom by Erick J. Herrmann
Grades: K-12. Learn how to embed social-emotional learning (SEL) into everyday instruction with useful strategies. This effective teacher resource, authored by SEL expert Erick Herrmann, dives into each of CASEL's core competencies (self-awareness, self-management, social-awareness, relationship skills, and responsible decision-making) and explains how the related skills and behaviors (including compassion, kindness, resilience, empathy, and gratitude) are associated with them, giving teachers the insights, they need to integrate SEL.
–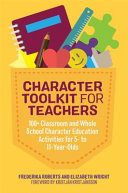 Character toolkit for teachers: 100+ classroom and whole school character education activities for 5- to 11-year-olds, by Frederika Roberts and Elizabeth Wright
Grades: K-6.  This book gives teachers the means to promote gratitude, positive emotions, character strengths, and positive relationships through easy-to-implement activities such as student diaries, classroom displays and letter-writing campaigns.
–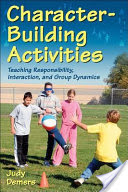 Character-building activities: Teaching responsibility, interaction, and group dynamics, by Judy Demers
Grades: 5-12. This book provides nearly 100 activities that will help pre-teens and teens gain a better sense of what they value based on their character traits, become more effective communicators, and discover how to communicate their values and strengthen their convictions. Participants in these activities will learn to deal with a variety of issues, including self-esteem, peer pressure, bullies, anger, and stress.
–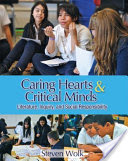 Caring hearts and critical minds: Literature, inquiry, and social responsibility, by Steven Wolk
Grades: 5-8. Reading is one of the many ways children can learn about empathy, social justice, and social responsibility. The author demonstrates the process of designing an inquiry-based literature unit, provides five full units used in middle-grade classrooms, and suggests a range of resources and novels from across the literary genres.
–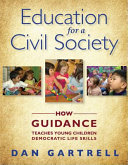 Education for a civil society: How guidance teaches young children democratic life skills, by Dan Gartrell
Grades: K-6. The author focuses on five democratic life skills that teachers can help children develop: finding acceptance as a group member and an individual; expressing strong emotions in non-hurting ways; solving problems creatively, individually and cooperatively; accepting others' unique human qualities; and thinking intelligently and ethically.
–
Picture Books Related to Social Responsibility
 I walk with Vanessa: A story about a simple act of kindness, by Kerascoët
This book explores a child's feelings of helplessness and anger that arise in the wake of seeing a classmate treated badly, and shows how a single act of kindness can lead to an entire community joining in to help.
–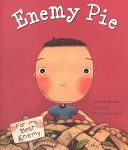 Enemy pie, written by Derek Munson, illustrated by Tara Calahan King
Dad says that "enemy pie" will be the best way to get rid of a boy's number one enemy down the street. But how will it work?
–
–

The mangrove tree: Planting trees to feed families, written by Susan L. Roth and Cindy Trumbore, illustrated by Susan L. Roth
For a long time, the people of Hargigo in Eritrea, lived without enough food for themselves and their animals. Then Dr. Gordon Sato, a scientist, helped to change their lives for the better, starting with planting some special mangrove trees.
–

Our rights: How kids are making a difference, by Janet Wilson
Around the world, children are fighting for human rights and social justice. This book profiles ten of them, from India to Yemen to the Philippines to Canada.
–
The thundermaker, by Alan Syliboy
Little Thunder's father, Big Thunder, has passed on the role of thundermaker to him. Little Thunder learns about his responsibility and his identity through his father's teachings and his mother's traditional stories.
–

What matters, written by Alison Hughes, illustrated by Holly Hatam
Even one very small act can make a big difference in the world, as one boy finds out when he picks up a piece of litter.
–
–

Kindness is cooler, Mrs. Ruler, written by Margery Cuyler, illustrated by Sachiko Yohikawa
When a kindergarten class gets rowdy, Mrs. Ruler teaches them a new golden rule: Kindness is cool! Soon the entire class is doing so many good deeds that their kindness bulletin board barely fits their classroom.
–
---
Finding More Resources
To find more resources in this area, try the following:
Search using the General tab on the UBC Library website to look for material in all UBC Library branches.
Search using "Search Education Resources" box in the left hand bar on the Education Library website to limit your results to physical materials in the Education Library.
Use specific search terms, such as "social responsibility", "social justice – study and teaching", "social learning", "affective education", or "social skills – study and teaching", "citizenship–study and teaching. ".
To find lesson plans, include "lesson plans", "lesson planning", or "activity programs" in your search terms.
For more help with searching, please visit the Library Service Desk or e-mail ed.lib@ubc.ca.