Listed below are selected teacher resources, picture books, and non-fiction related to information and communications technology.
Teacher Resources
Grades: K-6. This book provides an easy to follow guide for both using and teaching ICT in the classroom. Emphasizes the use of ICT as a way to encourage teacher and student creativity to enhance existing lessons and develop new ones. Available in print and as an eBook. For more in the Really useful series, click here.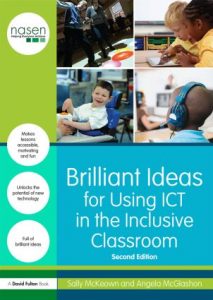 Brilliant ideas for using ICT in the inclusive classroom, by Sally McKeown and Angela McGlashon
Grades: K-7. This book illustrates how ICT can be used to engage all learners and create inclusive classrooms. Takes a practical approach, using 50 case studies to illustrate how to incorporate technology into the classroom in a meaningful way for all students. eBook only.
–
Improving students' web use and information literacy: A guide for teachers and teacher librarians, by James E. Herring
Grades: K-12. This book focuses on how teachers and teacher librarians can assist students in becoming literate and critical web users. Includes chapters on using technology in the classroom, finding and evaluating information on the web, information literacy, the future of ICT in schools, and more. eBook only.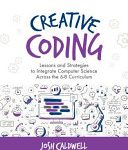 Creative coding: lessons and strategies to teach computer science across the 6-8 curriculum, by Josh Caldwell
Grades: 6-8. Many students now start middle school with some foundational knowledge of computer science and coding. This new set of creative skills empowers students to express themselves in powerful ways, but students still need opportunities and support to develop and hone those skills. This book helps classroom teachers in several core content areas develop activities and projects to encourage computational thinking and coding skills, and to build bridges between those skills and practice.
The ICT teacher's handbook: Teaching, learning and managing ICT in the secondary school, by Roger Crawford
Grades: 8-12. This book provides useful information on utilizing and teaching ICT both in the classroom and school-wide. Includes discussions of assessment in ICT, specific hardware and software, teaching in a Virtual Learning Environment, incorporating social networking and mobile technologies in the classroom, and more. eBook only.
Teaching computing in secondary schools: A practical handbook, by William Lau
Grades: 8-12. A comprehensive guide to teaching computing in secondary schools which emphasizes the benefits of hands on learning opportunities that allow students to think, build, and create. Includes content on lesson planning, developing assessment tools, meeting the needs of students with diverse needs and abilities, and how to develop students' computational thinking. eBook only.
Picture Books

The Tweedles go online, written by Monica Kulling, illustrated by Marie Lafrance
Some of the Tweedles are excited to get a telephone, or as they call it "go online", but others are weary. This tale grapples with the challenges of changing technologies, and their positives and negatives, in a fun and all too familiar way.
Non-Fiction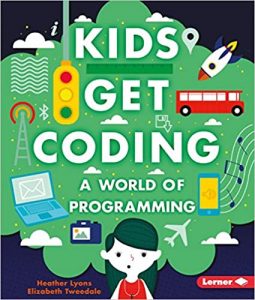 A world of programming, written by Heather Lyons and Elizabeth Tweedale, illustrated by Alex Westgate
Grades: K-3. Learn about programming and computer basics, including types of information, file size, and bits using real-world examples and fun illustrations. Also includes activities for both online and offline to solidify learning. For more in the Kids get coding series, click here.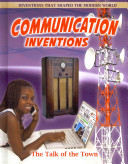 Communication inventions: The talk of the town, by Alexander Offord
Grades 3-6. This book provides a timeline of communication and the inventions that have shifted the ways in which we communicate. Discusses both digital and analog forms of communication, including the telegraph, text messages, mail, email, and more. For more in the Inventions that shaped the modern world series, click here.
Innovations in communication, by Cynthia O'Brien
Grades: 4-6. Covers changes in communication technologies throughout history, including profiles of the inventors, scientists, and engineers who pioneered these technologies. Also encourages students to consider how communication technologies may change going forward and how they can contribute to these changes.
A young person's guide to information technology, by Geoff Potter
Grades: 3-10. The ten books in this series introduce students to information technologies, with each book expanding their knowledge base. The series covers a wide array of topics including, the basics of how computers operate, how to discover and work with information, creative computer programming, operating systems, new technologies, and more. eBooks only.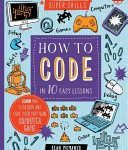 How to code in 10 easy lessons, by Sean McManus
Grades: 6-8. This book starts by asking the question, "What is coding?" and shows what coding skills are. Then readers get to see how to use Scratch coding software to write simple code, use loops, and debug, to create a webpage, and even make a computer game. Includes easy-to-follow instructions and step-by-step graphics.
Digital world, by Glen Downey
Grades: 6-9. Part of the Issues 21 series, which examines contemporary issues in society in order to develop students' skills in the areas of critical thinking, creativity, communication, collaboration, ethical citizenship and activism. Digital World explores how technology has changed the way we communicate and interact with others. Includes 6 student books and a teacher's guide.
Python for teenagers: Learn to program like a superhero!, by James R. Payne
Grades: 7-12. This books is specifically designed for teens, introducing them to Python with examples and activities that are age and interest appropriate. Covers Python basics and teaches teens how to build websites, fix bugs and errors, and create their own games. eBook only.
---
Finding More Resources
To find more resources in this area, try the following:
Search using the General tab on the UBC Library website to look for material in all UBC Library branches.
Search using "Search Education Resources" box in the left hand bar on the Education Library website to limit your results to materials in the Education Library.
Use specific search terms to narrow your results, such as "Educational technology", "Information technology–Study and teaching", "Computers–Juvenile literature".
To find lesson plans, include "lesson plans", "lesson planning", or "activity programs" in your search terms.
For more help with searching, please visit the Library Service Desk or e-mail ed.lib@ubc.ca.