Below are selected picture books which can be used to introduce students to Inquiry-Based Learning.

What do you do with an idea?, written by Kobi Yamada, illustrated by Mae Besom
A boy has an idea which makes him uncomfortable at first, but he discovers it is magical and that, no matter what other people say, he should give it his attention.
–
Ada Twist, Scientist, written by Andrea Beaty, illustrated by David Roberts
Ada is curious; she spends almost all her time asking questions about why things are the way they are. Her family supports her – at least, until the day she looks for the source of a horrible smell.
–
–
Going Places, by Peter H. Reynolds and Paul A. Reynolds
Maya is following her own set of rules for this year's Oak Hill School go-kart race.
–
–
The Wonder, by Faye Hanson
A little boy is constantly being told to get his head out of the clouds; when his daydreams finally come out, he creates something wonderful he can share with everyone.
–
–

 I Wonder, by Annaka Harris, illustrated by John Rowe
On a walk with her mother, a little girl discovers that it's okay to say "I don't know", and that sometimes even adults don't know the answers to questions.
–

Imagine a place, by Sarah L. Thomson, illustrated by Rob Gonsalves
Imagining can take a person anywhere they'd like to go, whether it's real or not.
–
–

Step forward with curiosity, by Shannon Welbourn
Curiosity can help people to discover amazing new places, inventions, and ideas.
–
–
The mermaid and the shoe, by K. G. Campbell
Minnow seems to only be good at asking questions; when she finds a strange object, her questions take her to a wondrous new place.
–
–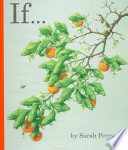 If…, by Sarah Perry
What if frogs ate rainbows? What if cats could fly? What if worms had wheels? When you start to ask unusual questions, you just might find interesting and unexpected answers.
–
–
Stuck, by Oliver Jeffers
Floyd's kite is stuck in a tree. It shouldn't be too hard to get it out if he throws his shoe at it…or maybe an orangutan…or how about his front door? What might finally get it out?
–
–

Anything is possible, written by Giulia Belloni, illustrated by Marco Trevisan, translated by William Anselmi
A sheep dreams of building a flying machine. Her friend the wolf thinks it will never work. But when they start working together on the project, amazing things happen.
---
Finding More Resources
To find more resources in this area, try the following:
Search using the General tab on the UBC Library website to look for material in all UBC Library branches.
Search using "Search Education Resources" box in the left hand bar on the Education Library website to limit your results to materials in the Education Library.
Use specific search terms to narrow your results, such as "inquiry based learning", "inquiry-based learning", or "inquiry".
To find picture books, include "children's books", "juvenile literature", "juvenile fiction" or "picture books" in your search terms.
To find lesson plans, include "lesson plans", "lesson planning", or "activity programs" in your search terms.
For more help with searching, please visit the Library Service Desk or e-mail ed.lib@ubc.ca.