Listed below are selected teacher resources for teaching History and Social Studies.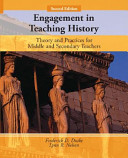 Engagement in teaching history: Theory and practice for middle and secondary teachers, by Frederick D. Drake and Lynn R. Nelson
Grades: 7-12. This book presents key elements of history instruction, including the use of primary sources and narratives, involving students in the historical inquiry through classroom discussions, teaching toward chronological thinking, and the use of historical documents.
Stirring up justice: Writing and reading to change the world, by Jessica Singer
Grades: 7-12. This book introduces a range of tools and strategies to improve students' critical awareness, helping them to understand their world and become educated, engaged citizens.
–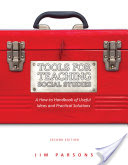 Tools for teaching social studies: A how-to book of useful ideas and practical solutions, by Jim Parsons with Mariah Schroder
Grades: K-12. The authors present a number of teaching principles for use in social studies classes, including discovering one's unique teaching style, connecting with one's students, setting and achieving realistic goals, facilitating effective group work, and more.
–
Keywords in the social studies: Concepts and conversations, edited by Daniel G. Krutka, Annie McMahon Whitlock, and Mark Helmsing
Grades: K-12. Over fifty authors discuss complex and contested components of keywords in social studies – such as "indigenous", "home", "race", and "community" – by way of offering diverse accounts that range from autobiographical narratives to historical genealogies, from critical implications of specific curriculum texts to offering vignettes of classroom teaching that deploy a keyword concept in practice.
Secondary starters and plenaries: History, by Mike Gershon
Grades: 9-12. The 25 starter ideas in this book will help to ensure that the first five minutes of any History class are motivating and energizing, while the 25 plenaries will students to reflect on and embed their learning at the end of the lesson.
–
The big six: Historical thinking concepts, by Peter Seixas and Tom Morton
Grades: K-12. The authors discuss six historical thinking concepts which students should become familiar with: historical significance, evidence, continuity and change, cause and consequence, historical perspectives, and the ethical dimension.
–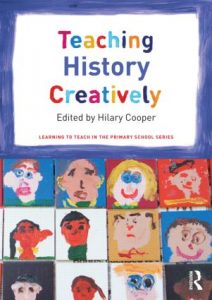 Teaching history creatively (2nd ed,), edited by Hilary Cooper
Grades: K-12. This book introduces teachers to a range of available approaches to historical inquiry which involve creative, active and effective learning. Topics include the link between history education and creativity, investigating sources, using archives, using drama to explore events, and more. (E-book only.)
–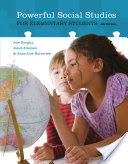 Powerful social studies for elementary students, by Jere Brophy, Janet Alleman, and Anne-Lise Halvorsen
Grades: K-6. This book combines theory and research with examples from classroom practice, and outlines ways to select content and teach history, geography, and social sciences meaningfully in the elementary classroom.
–
Social studies: Innovative approaches for teachers, by Nancy A. Maynes and Jennifer M. Straub
Grades: K-6. The authors focus on two important approaches to teaching social studies: the value and flexibility of social studies as a broad medium for teaching a range of skills and concepts, including literacy and numeracy; and the human aspect of social studies, in its relation to people and their activities, challenges, and choices.
Dynamic social studies, by George W. Maxim
Grades: K-6. This book presents a range of effective ways to teach social studies to elementary school students, with the hope of inspiring them to become informed, rational, and culturally responsive citizens. It focuses on motivation, creativity, and the examples of experienced teachers to help readers breathe life into their social studies teaching.
–
---
Finding More Resources
To find more resources in this area, try the following:
Search using the General tab on the UBC Library website to look for material in all UBC Library branches.
Search using "Search Education Resources" box in the left hand bar on the Education Library website to limit your results to physical materials in the Education Library.
Use specific search terms to narrow your results, such as "social studies", "social sciences – study and teaching", etc.
To find lesson plans, include "lesson plans", "lesson planning", or "activity programs" in your search terms.
For more help with searching, please visit the Library Service Desk or e-mail ed.lib@ubc.ca.