Listed below are selected teacher resources for teaching physical and health education.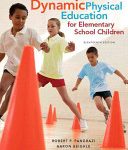 Dynamic physical education for elementary school children, by Robert P. Pangrazi and Aaron Beighle
Grades: K-6. This text guides teachers through step-by-step techniques for teaching physical education. It offers both a theoretical framework and hands-on activities, with information on contemporary trends, research and fitness technology, and management techniques.
Healthy breaks: Wellness activities for the classroom, by Jenine M. De Marzo
Grades: K-6. This book serves as a supplemental guide for classroom teachers who want to integrate health, wellness, and movement within their classrooms, as well as a resource for physical educators who have limited gym space and resources. It presents a range of teacher-tested activities that take 5 to 10 minutes to complete.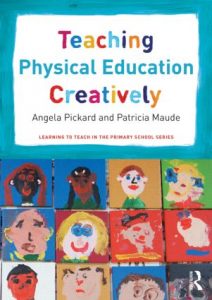 Teaching physical education creatively, by Angela Pickard and Patricia Maude
Grades: K-6. Emphasizes the benefits of taking a creative approach to physical education and utilizing students' curiosity, imagination, and desire to move. Includes practical suggestions and examples to help develop and execute engaging and creative physical education activities. eBook only.
Canadian quality daily physical activities. Grades 4-6: 80 activities adapted for classroom & outside, by Grace Price
Grades: K-8. 80 activities that encourage physical activity everyday through play. Each activity includes a learning goal, necessary equipment, safety considerations, instructions, and possible extensions. Available for grades: PreK – 1, 2 – 3, 4 – 6, 7 – 8.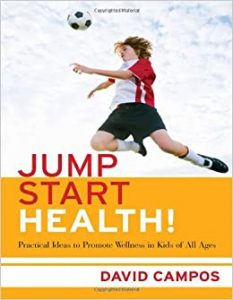 Jump start health!: Practical ideas to promote wellness in kids of all ages, by David Campos
Grades: K-12. An in-depth overview of what wellness is and how to incorporate it into the classroom. Includes chapters on health and wellness, nutrition, physical activity, and school and community collaboration. Also includes clear learning objectives and step by step guides for activities.
Ophea 50 fitness activity cards [Les 50 cartes d'activités physiques d'Ophea], by OPHEA
Grades: K-12. A set of 50 bilingual Fitness Activity Cards, each with an on the spot fitness move. The cards can be combined in different ways to create fun fitness routines or can be used individually as a quick movement break during class.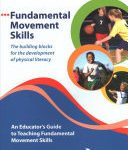 Fundamental movement skills: An educator's guide to teaching fundamental movement skills, by Nancy Francis et al.
Grades: K-12. This book aims to support teachers in planning and delivering activities that support the development of locomotor, stability, and manipulative skills. Includes sections on theoretical perspectives of physical literacy in children, children with disabilities and inclusion needs, balance and stability skills, manipulative skills in games, and planning and assessment strategies.
Health information in a changing world: Practical approaches for teachers, schools, and school librarians, by W. Bernard Lukenbill and Barbara Froling Immroth
Grades: K-12. Offers a guide for teachers on how to integrate health education across the curriculum. Also discusses how to find and evaluate health information, how to convey that information to students and caregivers, and provides additional resources for support.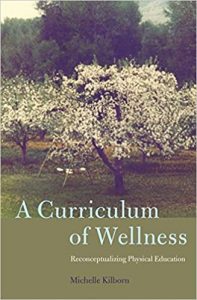 A curriculum of wellness: Reconceptualizing physical education, by Michelle Kilborn
Grades: K-12. This book takes a holistic wellness approach to physical education, challenging current understandings of physical education curriculum. For more in the Complicated conversation series, click here.
Digital technology in physical education: Global perspectives, edited by Jeroen Koekoek and Ivo van Hilvoorde
Grades: K-12. Explores how digital technology can be utilized in physical education to enhance student experience. Takes a practical approach that connects ideas to core pedagogical principles and solidifies concepts through personal narratives, case studies, and reflection. eBook only.
Mental health, by Jacqueline Nemni
Grades: 6-9. Part of the Issues 21 series, which examines contemporary issues in society in order to develop students' skills in the areas of critical thinking, creativity, communication, collaboration, ethical citizenship and activism. Includes 6 student books and a teacher's guide.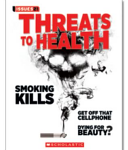 Threats to health, by Dona Foucault
Grades: 6-9. Part of the Issues 21 series, which examines contemporary issues in society in order to develop students' skills in the areas of critical thinking, creativity, communication, collaboration, ethical citizenship and activism. Includes 6 student books and a teacher's guide.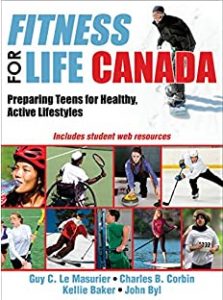 Fitness for life Canada: Preparing teens for healthy, active lifestyles, by Guy C. Le Masurier et al.
Grades: 7-12. This book presents an evidence-based program focused on shifting teens from dependence to independence when it comes to healthy behaviours, including physical activity, fitness, and healthy eating.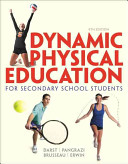 Dynamic physical education: For secondary school students, by Paul W. Darst, Robert P. Pangrazi, and Benjamin Cummings
Grades: 8-12. Provides comprehensive information for developing a physical education curriculum for secondary students. Includes assessment assistance, case studies to illustrate concepts, tips for technology integration, and highlights important topics in the field.
---
Finding More Resources
To find more resources in this area, try the following:
Search using the General tab on the UBC Library website to look for material in all UBC Library branches.
Search using "Search Education Resources" box in the left hand bar on the Education Library website to limit your results to materials in the Education Library.
Use specific search terms to narrow your results, such as "Physical education and training–Study and teaching", "Physical education for children", "Health education (Secondary", "Health education (Elementary)".
To find lesson plans, include "lesson plans", "lesson planning", or "activity programs" in your search terms.
For more help with searching, please visit the Library Service Desk or e-mail ed.lib@ubc.ca.