Listed below are selected teacher resources, picture books, fiction, and non-fiction related to immigrant and refugee experiences.
Teacher Resources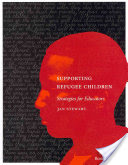 Supporting refugee children: Strategies for educators, by Jan Stewart
Grades: K-12. The psychosocial needs of war-affected children who migrate to other countries are difficult to identify, complicated to understand, and even more troubling to address. This book provides a holistic exploration of these challenges and offers practical advice for teachers, social workers, and counsellors, as well as suggestions for policy makers.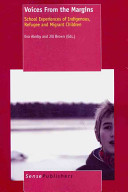 Voices from the margins: School experiences of refugee, migrant and indigenous children, edited by Eva Alerby and Jill Brown
Grades: K-12. This collection of studies provides a place for migrant, refugee and indigenous children to talk about their school experiences. Refugee children from the Sudan, Afghanistan and Somalia, indigenous children from Sweden, Australia, New Zealand and Vietnam, migrant children in Canada, Iceland and Hong Kong, and urban and rural children from Zanzibar all speak out through drawings, small group and individual discussion.
Global migration and education: Schools, children and families, edited by Leah Adams and Anna Kirova
Grades: K-12. The essays in this book are organized around five themes: Multiple Global Issues for Immigrant Children and the Schools They Attend; They Are Here: Newcomers in the Schools; Views and Voices of Immigrant Children; Far from Home With Fluctuating Hopes; and Searching for New Ways to Belong. (Also available online.)
–
Untapped skills: Realising the potential of immigrant students, by the Organization for Economic Cooperation and Development
Grades: K-12. This report explores a number of questions about the performance and socio-economic background of children of immigrants, including: Who are the children of immigrants? What do they know and what can they do? How do they differ from other students? Do they approach school and learning in a different way?
Righting Canada's wrongs, by Lindsay Gibson, Ilan Danjoux, and Roland Case
Grades: 6-12. To be used with the books in the Righting Canada's wrongs series, which explores the Canadian government's actions against various ethnic groups throughout history, the subsequent fights for justice, and the eventual apologies and restitution.
–
Picture Books

The Journey, by Francesca Sanna
A mother and her two children leave everything behind and set out to find a new home, in a journey filled with both fear of the unknown and great hope.
–
Mustafa, written and illustrated by Marie-Louise Gay
Some nights Mustafa dreams of the country he used to live in. Dreams full of smoke and fire and loud noises. Mustafa's mother and a new friend help him to feel a little more at home in this unfamiliar place.
–
Teacup, written by Rebecca Young, illustrated by Matt Ottley
A boy travels across the sea in a rowboat to look for a new home, taking with him a teacup full of earth from the place where he grew up.
–
–
The Day You Begin, written by Jacqueline Woodson, illustrated by Rafael López
When Rigoberto, an immigrant from Venezuela, introduces himself, his classmates laugh – but Angelina understands what it's like to be an outsider.
–
–
The Name Jar, by Yangsook Choi
Instead of introducing herself on the first day of school, Korean immigrant Unhei tells her class that she will choose an English name by the following week. Her classmates want to help her – but which name will she choose?
–
–

Stepping Stones: A Refugee Family's Story, written by Margriet Ruurs, illustrated by Nizar Ali Badr
A young girl and her family are forced to flee their village to escape the Syrian civil war and make their way toward safety and freedom in Europe. In English and Arabic.


Out, written by Angela May George, illustrated by Owen Swan
A little girl and her mother flee their war-torn homeland, making a long and treacherous sea journey to find a new place to call home.
–
–

The day war came, written by Nicola Davies, illustrated by Rebecca Cobb
Imagine war came to your town, turning it to rubble. Then imagine going on a long journey to find a new home, with no welcome at the end of the journey.
–
Fiction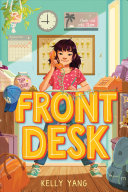 Front desk, by Kelly Yang
Mia lives with her parents, who are immigrants, at the motel where they work. While Mia covers the front desk and tries to tell her mother she wants to become a writer, her parents are hiding newcomers who they let stay at the hotel for free. Mia has to juggle the demands of her work while striving for her dream.
–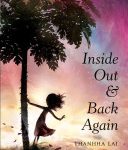 Inside Out and Back Again, by Thanhha Lai
Ha, a young Vietnamese girl, chronicles the life-changing year of 1975, when she, her mother, and her brothers flee their home in Saigon and resettle in Alabama.
–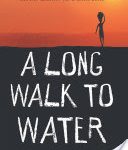 A Long Walk to Water, by Linda Sue Park
When the Sudanese civil war reaches his village in 1985, eleven-year-old Salva becomes separated from his family and must walk with other Dinka tribe members through southern Sudan, Ethiopia, and Kenya in search of a safe haven.

–
Seeking Refuge: a graphic novel, by Irene N. Watts, illustrated by Kathryn E. Shoemaker
Marianne, a young Jewish girl, has made it out of Nazi Germany in the Kindertransport of 1938. Now in Wales in 1939, she moves from one unsuitable home to another, but her courage and resilience see her through.
–
Non-Fiction

Too young to escape: A Vietnamese girl waits to be reunited with her family, by Van Ho and Marsha Forchuk Skrypuch
When her family flees from Vietnam to the West, Van is too young – and her grandmother is too old – to make the dangerous boat journey. While they wait for their family to send for them, they must endure many hardships.
–
Canada's immigrant cultures, by Barbara Samuels
Grades: 4-6. Canada is a country of many cultures, and all of these cultures have played important roles in establishing the county's foundation. In this book, readers explore Canada's rich cultural landscape, and learn about the impact that different cultural groups have had throughout Canada's history, and continue to have today. Part of the Multiculturalism in Canada series.
–
The Komagata Maru and Canada's anti-Indian immigration policies in the twentieth century, by Pamela Hickman
Grades: 6-12. This book explores the 1914 incident in which the Canadian government refused to allow over 300 immigrants who came to Canada by ship – on the Komagata Maru – to stay in this country. Part of the Righting Canada's wrongs series.
–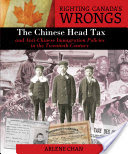 The Chinese head tax and anti-Chinese immigration policies in the twentieth century, by Arlene Chan
Grades: 6-12. Through historical photographs, documents, and first-person narratives from Chinese Canadians who experienced the Head Tax or who were children of Head Tax payers, this book offers a full account of the injustice of this period in Canadian history. Part of the Righting Canada's wrongs series.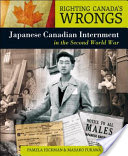 Japanese Canadian internment in the Second World War, by Pamela Hickman and Masako Fukawa
Grades: 6-12. This book uses first-person narrative from five Japanese Canadians who were youths at the time their families were forced to move to the camps to describe the experience of internment. Also includes photographs and historical documents. Part of the Righting Canada's wrongs series.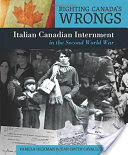 Italian Canadian internment in the Second World War, by Pamela Hickman and Jean Smith Cavalluzzo
Grades: 6-12. This book uses first-person narratives, historical photographs, paintings, and documents to describe Italian Canadians experience of internment. Part of the Righting Canada's wrongs series.
–
---
Finding More Resources
To find more resources in this area, try the following:
Search using the General tab on the UBC Library website to look for material in all UBC Library branches.
Search using "Search Education Resources" box in the left-hand bar on the Education Library website to limit your results to physical materials in the Education Library.
Use specific search terms, such as "Refugees – Juvenile fiction", "Refugee children – Education – Canada", "Children of immigrants – Education", or "Emigration and immigration".
To find lesson plans, include "lesson plans", "lesson planning", or "activity programs" in your search terms.
PDF Booklist
For more help with searching, please visit the Library Service Desk or e-mail ed.lib@ubc.ca.