Listed below are selected teacher resources, picture books, and non-fiction related to narrative genre texts.
Teacher Resources Related to Narrative Texts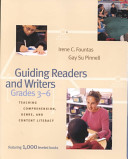 Guiding readers and writers, grades 3-6: Teaching Comprehension, Genre, and Content Literacy, by Irene C. Fountas and Gay Su Pinnell
Grades: 3-6. The authors explore six essential components of a literacy program: breakthrough to literacy, independent reading, guided reading, literature study, teaching for comprehension and word analysis, and the reading and writing connection.
Genre study: teaching with fiction and non-fiction books, grades K-8+, by Irene C. Fountas and Gay Su Pinnell
Grades: K-8. This book uses an inquiry approach to engage students in exploring texts so that they can notice and name the characteristics of each genre and construct a working definition that guides their thinking of reading and writing.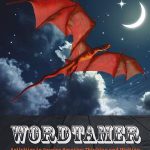 Wordtamer: Activities to inspire creative thinking and learning, by Judy Waite
Grades: K-12. Drawing on the author's experiences of writing for children, this book considers how teachers and students can incorporate authors' techniques into their own work to improve creative writing. It provides suggestions on how to set up and run writing lessons and workshops that connect with the school curriculum and engage all student writers. (E-book only)
Narrative, literacy and other skills: Studies in intervention, edited by Edy Veneziano and Ageliki Nicolopoulou
Grades: K-8. This volume brings together research focusing on two key issues in the development of children's narrative skills: the issue of the interrelatedness between narrative skills and literacy, language and socio-cognitive development; and the issue of how early interactional experiences, particular contextual settings and specific intervention procedures, can help children promote their narrative skills. (E-book only)
The narrative writing toolkit: Using mentor texts in grades 3-8, by Sean Ruday
Grades: 3-8. The author demonstrates how to teach elementary and middle school students to analyze the qualities of effective narratives through mentor texts, and then help them think of those qualities as tools to improve their own writing. The end goal is to make narrative writing an interactive, student-driven exercise in which students pursue their own writing projects. (E-book only)
Learning to write with purpose: Effective instruction in grades 4-8, by Karen Kuelthau Allan et al.
Grades: 4-8. Communicating ideas and information is what makes writing meaningful, yet many students write without considering the aims of their writing or the needs of their readers. This book shares techniques to promote the skills and strategies need to write and revise effectively in a range of genres, including persuasive, expository and procedural writing; narratives; and poetry.
Using picture books to teach narrative writing: Engaging mini-lessons and activities to teach students about key story elements, by Naomi Laker
Grades: 1-3. This book shows how students can learn how to write personal narratives, using picture books as models. After being immersed in read-alouds that focus on key story elements—character, plot, setting, movement through time, and change—students create their own story time lines, write promise sentences, stretch their stories, and more.
100 writing lessons: Narrative, descriptive, expository, persuasive, by Tara McCarthy
Grades: 4-8. This collection of quick writing lessons and activities will help teachers to find exactly what they need for teaching writing, whether it's a lesson on using exact words, writing an essay, developing a plot, or organizing a report. The author shares dozens of ideas for teaching students the persuasive, narrative, descriptive, and expository writing skills they need.
Narrative writing: Learning a new model for teaching, by George Hillocks Jr.
Grades: 9-12. This book demonstrates how focusing classroom activities on producing content, rather than form, boosts students' engagement and makes them active learners. The author shows how "at-risk" kids' competencies increase significantly as they are taught how to complete important writing tasks such as incorporating detail and figurative language, creating dialogue, expressing inner thoughts, portraying people and action, and more.
Picture Books Demonstrating Narrative
Shin-chi's canoe, written by Nicola I. Campbell, illustrated by Kim LaFave
Forced to use only people's English names and not speak to his siblings at school, Shin-chi holds fast to the canoe given to him by his father, hopeful that things will then improve for his family and the people he loves. (Also available in French.)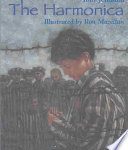 The harmonica, written by Tony Johnston, illustrated by Ron Mazellan
Separated from his parents in Poland during World War II, a young Jewish boy in a concentration camp keeps hope alive while playing Schubert on his harmonica. Miraculously, it helps him to survive.

–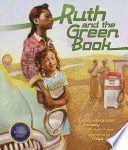 Ruth and the Green Book, written by Calvin Alexander Ramsey with Gwen Strauss, illustrated by Floyd Cooper
When Ruth and her parents take a car trip from Chicago to Alabama in the 1940s to visit Ruth's grandma, they rely on a pamphlet called "The Negro Motorist Green Book" to find places that will serve them in the still-segregated Southern US.

The Journey, by Francesca Sanna
A mother and her two children leave everything behind and set out to find a new home, in a journey filled with both fear of the unknown and great hope.

Bluebird, by Bob Staake
In this wordless picture book, readers follow the journey of a bluebird who becomes friends with a young bullied boy, and ultimately saves the boy's life.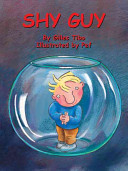 Shy guy, written by Gilles Tibo, illustrated by Pef
Greg is very shy; every time he tries to speak, he stumbles over his words and turns red. But when he gets a pet goldfish – named Shy Guy – who's as shy as he is, Greg gradually finds his voice and his confidence. (Also available in French.)
–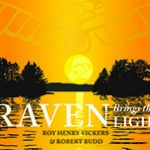 Raven brings the light, written by Roy Henry Vickers and Robert Budd, illustrated by Roy Henry Vickers
In a time when darkness covers the land, a boy named Weget is born who is destined to bring the light. With the gift of a raven's skin that allows him to fly as well as transform, Weget turns into a bird and journeys into the sky to rescue the light from the Chief of the Heavens.
–
Non-Fiction Related to Narrative Texts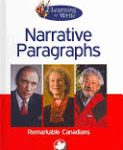 Narrative paragraphs: Remarkable Canadians, by Frances Purslow
Grades: 3-7. For more books in the "Learning to Write" series, click here.
–
–
–
---
Finding More Resources
To find more resources in this area, try the following:
Search using the General tab on the UBC Library website to look for material in all UBC Library branches.
Search using "Search Education Resources" box in the left hand bar on the Education Library website to limit your results to materials in the Education Library.
Use specific search terms to narrow your results, such as "narrative texts", "English language – composition and exercises", "narration (rhetoric) – study and teaching", or "composition (language arts)".
To find lesson plans, include "lesson plans", "lesson planning", or "activity programs" in your search terms.
For more help with searching, please visit the Library Service Desk or e-mail ed.lib@ubc.ca.