Listed below are selected teacher resources, picture books, fiction, and non-fiction related to procedural texts.
Teacher Resources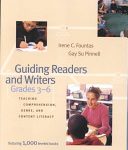 Guiding readers and writers, grades 3-6: Teaching Comprehension, Genre, and Content Literacy, by Irene C. Fountas and Gay Su Pinnell
Grades: 3-6. The authors explore six essential components of a literacy program: breakthrough to literacy, independent reading, guided reading, literature study, teaching for comprehension and word analysis, and the reading and writing connection.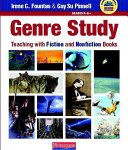 Genre study: teaching with fiction and non-fiction books, grades K-8+, by Irene C. Fountas and Gay Su Pinnell
Grades: K-8. This book uses an inquiry approach to engage students in exploring texts so that they can notice and name the characteristics of each genre and construct a working definition that guides their thinking of reading and writing.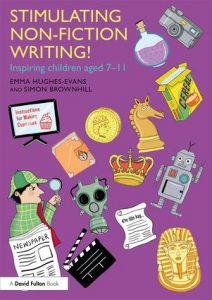 Stimulating non-fiction writing!: Inspiring children aged 7-11, by Emma Hughes-Evans and Simon Brownhill
Grades: 2-6. This book offers ways to engage children in non-fiction writing, giving teachers the confidence and practical advice that they need to support children in producing quality non-fiction texts in the classroom. Types of texts explored include instructions, persuasive texts, reports, and correspondence. (E-book only)
Nonfiction writing power: Teaching information writing with intent and purpose, by Adrienne Gear
Grades: K-6. This book is designed to help teachers develop a writing program that will enable their students to harness all of their nonfiction writing powers: to describe, to instruct, to compare, to persuade, to explain, and to report. It illustrates ways to encourage students to write because they have something to say, and to recognize that writing well means considering intent and purpose, and choosing the best form of expression.
Marvelous minilessons for teaching: Nonfiction writing K-3, by Lori Jamison Rog
Grades: K-3. This book shows that even the youngest writers can consider audience and purpose as they use nonfiction writing to document their ideas and share those ideas with others. Forty minilessons offer strategies for writing informational, persuasive and procedural text. Each lesson starts with a learning goal and follows an "I do, We do, You do" format.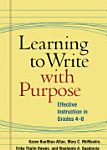 Learning to write with purpose: Effective instruction in grades 4-8, by Karen Kuelthau Allan et al.
Grades: 4-8. Communicating ideas and information is what makes writing meaningful, yet many students write without considering the aims of their writing or the needs of their readers. This book shares techniques to promote the skills and strategies need to write and revise effectively in a range of genres, including persuasive, expository and procedural writing; narratives; and poetry.
–
Picture Books Related to Procedural Texts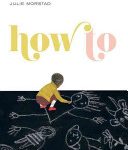 How to, by Julie Morstad
This imaginative 'how to' book explores whimsical ways of doing a host of different tasks, including 'how to wonder', 'how to see the breeze', and 'how to be brave'.
–
–

My dadima wears a sari, written by Kashmira Sheth, illustrated by Yoshiko Jaeggi
Rupa wonders why her grandmother always wears a sari, rather than other clothes. When her grandmother tells her all the things a sari can do – like being an umbrella in a rainstorm or a pouch for shells collected at the beach – Rupa thinks she'd like to wear one too. Includes instructions on wrapping a sari.

Press here, by Hervé Tullet, translated by Christopher Franceschelli
Press the yellow dot on the cover of this book, follow the instructions within, and embark upon a magical journey! Each page of this book instructs the reader to press the dots, shake the pages, tilt the book, and see what happens next.
–

Pie in the sky, by Lois Ehlert
A father and child wait through the seasons for the cherries on their tree to be ripe, so they can make a cherry pie together. Includes a cherry pie recipe.
–
–

How to read a story, written by Kate Messner, illustrated by Mark Siegel
It's easy to read a story: just follow the steps. Step one: find a story. Step two: find a buddy. Step three: find a reading spot. Step four: read!
–
–

How to talk to your dog, written by Jean Craighead George, illustrated by Sue Truesdell
How do you say hello and good-bye in dog talk? Most importantly, how do you tell your dog that you're the boss and have him or her adore you? Learn what different tail positions and facial expressions mean — and much more!
–
Non-Fiction Books Related to or Demonstrating Procedural Texts

You can write cool poems, by Jennifer Fandel
Grades: 1-3. Through examples and exercises, this book shows how young writers can make readers smile, give them goosebumps or the giggles, or even make them cry, all through poetry.
–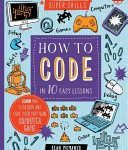 How to code in 10 easy lessons, by Sean McManus
Grades: 6-8. This book starts by asking the question, "What is coding?" and shows what coding skills are. Then readers get to see how to use Scratch coding software to write simple code, use loops, and debug, to create a webpage, and even make a computer game. Includes easy-to-follow instructions and step-by-step graphics.
–
How to write a drama, by Megan Kopp
Grades: 3-6. A drama is a story that is experienced by an audience as a performance. Readers will explore acts, dialogue, stage direction, and other elements that define this genre. Mentor texts and writing prompts guide readers as they compose their own dramas. Part of the Text styles series.
–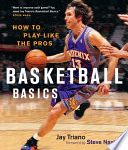 Basketball basics: How to play like the pros, written by Jay Triano, foreword by Steve Nash
Grades: 4-8. Focusing on the core areas – Conditioning, Offense, Defense, Rebounds, and Plays That Make a Difference – Triano provides step-by-step instructions for everything from balance and stretching to dribbling and passing, from shooting to catching to lay-ups and free throws. The book includes instructional photos on every page, as well as full-color action photos of international and NBA stars.
Be an active citizen at your school, by Helen Mason
Grades: K-3. Young readers will discover ways to practice democratic principles in their schools and classrooms. Accessible, child-centered examples demonstrate key skills and practices including active listening, consensus-building, and voting procedures. Readers will also learn ways to clearly communicate their own points of view while showing respect for others' perspectives.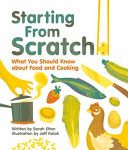 Starting from scratch: What you should know about food and cooking, written by Sarah Elton, illustrated by Jeff Kulak
Grades: 5-12. This book demystifies food and cooking by boiling it down to the basics. Kids will be able to make sense of recipes, measure and substitute ingredients, and stock a pantry, but they'll also discover that food is more than just a prepackaged meal. Includes several tasty recipes.
Online safety for coders, written by Heather Lyons and Elizabeth Tweedale, illustrated by Alex Westgate
Grades: K-3. How can you stay safe while surfing the Internet? You need to be an Internet superhero! The internet is an exciting world, but there are things you should be careful of as well. Find out how information is used online and how Internet superheroes protect their identities. Then use the link in this book to try fun activities that will boost your superhero skills.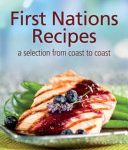 First Nations recipes: A selection from coast to coast, by Greg Lepine
Grades: 7-12. The recipes in this book feature ingredients at the foundation of Aboriginal culture, such as salmon, venison, bison, fiddleheads, wild rice and berries, and include brief descriptions of their historic relationship with that food. First Nations cuisine draws on millennia of evolution and deserves a lifetime of study. The recipes here represent a selection of favourites from various cultures across the country, and combine historic and currently available ingredients to reflect a contemporary, modern taste.
---
Finding More Resources
To find more resources in this area, try the following:
Search using the General tab on the UBC Library website to look for material in all UBC Library branches.
Search using "Search Education Resources" box in the left hand bar on the Education Library website to limit your results to materials in the Education Library.
Use specific search terms to narrow your results, such as "English language–composition and exercises–study and teaching" or "composition (language arts)". Or, search for books with things like "how to" or "recipes" in their titles.
To find lesson plans, include "lesson plans", "lesson planning", or "activity programs" in your search terms.
For more help with searching, please visit the Library Service Desk or e-mail ed.lib@ubc.ca.