Listed below are selected picture books in rhyme.
Picture Books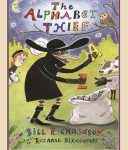 The alphabet thief, written by Bill Richardson, illustrated by Roxanna Bikadoroff
These zany rhymes tell the story of peculiar thief who steals one letter of the alphabet each night, creating a topsy-turvy world as she goes. It seems that no one can stop her, until the Zs finally send her to sleep so that all the other letters can scamper back to where they belong.

Tree song, written by Tiffany Stone, illustrated by Holly Hatam
Follow the life cycle of a tree as it grows from seedling to mature tree, and finally gives way to a new sapling. The tree provides a canopy for a summer picnic, a home for animals, and a perfect place to hang a swing. When old age fells the tree, it leaves an acorn from which a new tree will grow.
The garden crew, by Carolyn Harris
A group of characters come together to save their most prized possession: their garden. They come in all shapes, sizes, colours, and abilities. In the beginning, they are full of doubt about themselves, but by working together as a team, they accomplish something amazing.
All are welcome, written by Alexandra Penfold, illustrated by Suzanne Kaufman
Follow a group of children through a day in their school, where everyone is welcomed with open arms. A school where kids in patkas, hijabs, and yarmulkes play side-by-side with friends in baseball caps. A school where students grow and learn from each other's traditions and the whole community gathers to celebrate the Lunar New Year.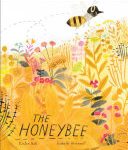 The honeybee, written by Kirsten Hall, illustrated by Isabelle Arsenault
This rhyming celebration of the honeybee follows the endangered insects through the year as they forage for pollen and nectar, communicate with others at their hive, and make honey.

–

Sometimes you fly, written by Katherine Applegate, illustrated by Jennifer Black Reinhardt
This rhyming book celebrates the achievements of childhood, from first birthdays to graduation, and reminds readers that learning from mistakes makes success sweeter.
–
What if…, written by Samantha Berger, illustrated by Mike Curato
What if there were no pencils or paper to draw with? What would you do then? One little girl imagines all the ways she can express herself, from sculpting and building to singing and dreaming.
–

The wonderful things you will be, by Emily Winfield Martin
Simple, rhyming text reveals a parent's musings about what a child will become, knowing that the child's kindness, cleverness, and boldness will shine through no matter what, as will the love they share.
–

Tiny perfect things, written by M. H. Clark, illustrated by Madeline Kloepper
A child and a grandfather walk around the neighborhood and experience a day of shared wonder, as they discover all sorts of tiny, perfect things together. Rhythmic storytelling shows how childlike curiosity can transform ordinary days into extraordinary adventures.
–

Plant the tiny seed, by Christie Matheson
This interactive, rhyming book teaches young children about how flowers sprout, grow and mature. Readers can plant a seed to make it grow, press on a cloud to make it rain, jiggle the book to scatter more seeds, and more.
–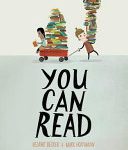 You can read, written by Helaine Becker, illustrated by Mark Hoffmann
Through light-hearted verse, kids of all ages will discover that the act of reading is a daring adventure that can take you anywhere, because it turns out you can read everywhere – and when you do, you open yourself to a universe of adventure.

–
Underneath the sidewalk, written by Claire Eamer, illustrated by Thomas Gibault
What would happen if you fell through the cracks in the sidewalk? In this rhyming story, a little girl finds a magical world and experiences bravery, adventure and friendship under the sidewalk.
–
---
Finding More Resources
To find more resources in this area, try the following:
Search using the General tab on the UBC Library website to look for material in all UBC Library branches.
Search using "Search Education Resources" box in the left hand bar on the Education Library website to limit your results to materials in the Education Library.
Use specific search terms to narrow your results, such as "stories in rhyme" or "stories in rhyme–juvenile fiction".
To find lesson plans, include "lesson plans", "lesson planning", or "activity programs" in your search terms.
For more help with searching, please visit the Library Service Desk or e-mail ed.lib@ubc.ca.