Listed below are selected teacher resources, picture books, non-fiction, and some additional resources which are available online.
Teacher Resources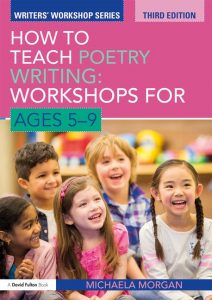 How to teach poetry writing: Workshops for ages 5-9, by Michaela Morgan
Grades: K-4. This book is a practical, activity-based guide to developing poetry workshops that will help students read and poetry, and also improve their speaking and listening skills. Includes activities, poetry writing frames, poems from diverse cultures, word games, and an A to Z guide to poetry. See also, Poetry – from reading to writing: A classroom guide for ages 7-11. 
The really useful book of science experiments: 100 easy ideas for primary school teachers, by Tracy-Ann Aston
Grades: K-7. This book includes 100 easy to plan and execute science experiments across four broad categories — It's Alive, A Material World, Let's Get Physical, and Something a Bit Different. The experiments included don't require specialist equipment or knowledge, but will help students grasp basic science concepts in a fun hands-on way. See also, The really useful book of secondary science experiments: 101 essential activities to support teaching and learning. 
The school garden curriculum: An integrated K-8 guide for discovering science, ecology, and whole-systems thinking, by Kaci Rae Christopher
Grades: K-8. Focuses on the intersection of science, permaculture, environmental education and place-based, immersive learning. Helps students to gain skills and knowledge related to science while also developing their sense of environmental stewardship. Includes over 200 weekly lessons.
Jumpstart! maths: Maths activities and games for ages 5-14, by John Taylor
Grades: K-9. This book offers practical and engaging activities that will introduce students to math in a new way. Includes oral games, differentiated games and quizzes, and activities which utilize technology. Areas covered include, addition and subtraction, multiplication and division, fractions, ratio and proportion, algebra, measurement, geometry and statistics. See also, A practical guide to transforming primary mathematics: Activities and tasks that really work.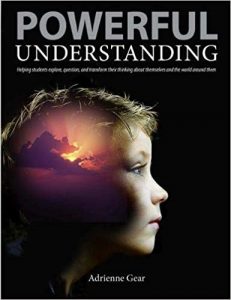 Powerful understanding: Helping students explore, question, and transform their thinking about themselves and the world around them, by Adrienne Gear
Grades: K-12. This book focuses on helping students develop social emotional skills, make connections, question what they read, and become reflective learners. Includes classroom examples and hands-on activities which will be useful across a variety of subjects.
Aboriginal worldviews and perspectives in the classroom: Moving forward, by the BC Ministry of Education
Grades: K-12. This resources is designed to answer a number of questions, including what is meant by Aboriginal education and by Aboriginal worldviews and perspectives; what is required of teachers and of the education system in order to provide appropriate and authentic teaching in line with the First Peoples Principles of Learning; and where teachers can turn for guidance and support in modifying their practice to incorporate new content and approaches.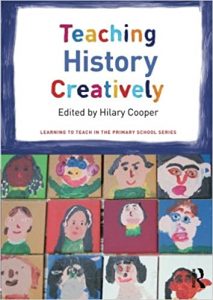 Teaching history creatively, edited by Hilary Cooper
Grades: K-12. This book introduces teachers to a range of available approaches to historical inquiry which involve creative, active and effective learning. Topics include the link between history education and creativity, investigating sources, using archives, using drama to explore events, and more. See also, Enlivening secondary history: 50 classroom activities for teachers and pupils.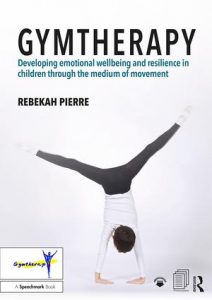 Gymtherapy: Developing emotional wellbeing and resilience in children through the medium of movement, by Rebekah Pierre
Grades: k-12. This book explores the connection between movement and emotional wellbeing, seeing the former as a way of improving the latter. This connection is explored across five key areas: Identity and Self Esteem, Mindfulness, Anger Expression, Protective Behaviour, and Gender Stereotypes. Includes lesson plans, real-life examples, and case studies that help to link active living with emotional well-being. See also Teaching physical education creatively.
Developing thinking skills through creative writing: Story steps for 9-12 year olds, by Stephen Bowkett
Grades: 4-7. An easy to use guide which help teachers develop creative writing activities across different genres that will build skills and excitement related to creative writing. Covers key concepts in storytelling including narrative structure, plots, characters and settings, vocabulary, word choice, sentence structure, and punctuation.  See also, Descriptosaurus: Supporting creative writing for ages 8-14.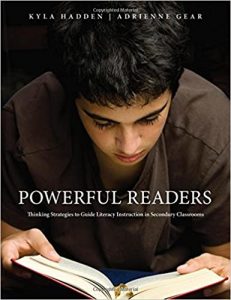 Powerful readers: Thinking strategies to guide literacy instruction in secondary classrooms, by Kyla Hadden and Adrienne Gear
Grades: 8-12. A combination of theory and practical lessons, this book showcases tools to help students develop their ability to think as they read. Key strategies discussed include, connecting, visualizing, questioning, inferring, determining importance, and transforming. See also, Reading power: Teaching students to think while they read. 
More secondary starters and plenaries: Ready-to-use activities for teaching any subject, by Mike Gershon
Grades: 8-12. This book has 25 starters and 25 plenaries that will help to get students engaged and excited about any subject. Includes step by step instructions, teacher's tips, worksheet examples, PowerPoint slides, and printable resources.
Picture Books
You hold me up, written by Monique Gray Smith, illustrated by Danielle Daniel
Gray Smith and Daniel created this book to prompt a dialogue among young people, their care providers and educators about reconciliation and the importance of the connections children make with their friends, classmates and families. This is a foundational book about building relationships, fostering empathy and encouraging respect between peers, starting with our littlest citizens.
My heart fills with happiness, written by Monique Gray Smith, illustrated by Julie Flett
A celebration of happiness which encourages children to take note of and appreciate what brings them joy.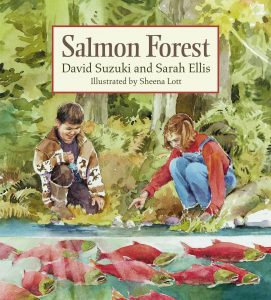 Salmon forest, written by David Suzuki and Sarah Ellis, illustrated by Sheena Lott
Kate heads down to the river with her father, a biologist, and learns about how salmon, rivers, bears, forests, and humans are all connected. A fun and informative introduction to the salmon lifecycle.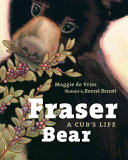 Fraser bear: A cub's life, written by Maggie de Vries, illustrated by Renné Benoit
Follows a black bear cub's life in the Pacific Northwest from his birth to his first salmon catch at the Fraser River, uniting the cycles of bear and fish. A map and further information about bears and salmon are included.

Nimoshom and his bus, written by Penny M. Thomas, illustrated by Karen Hibbard
Nimoshom (my grandfather in Cree) picks up the kids from the community each morning and takes them to school. Nimoshom always has something to say to the kids along the way. Provides an introduction to basic Cree words.
What's going on at the time tonight, written by Gerald Mercer, illustrated by Holly DeWolf
In Newfoundland a party is called a "time" and this time the time is taking place underwater! Join the barnacles, jellyfish, and sea lice as they get ready for a big shindig.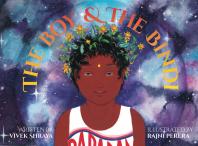 The boy & the bindi, written by Vivek Shraya, illustrated by Rajni Perera
This book explore cultural and gender difference, through the eyes of a 5-year-old South Asian child.
Non-fiction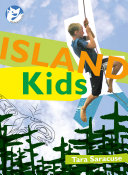 Island kids, edited by Tara Saracuse
Grades: 3-7. This book includes 22 stories based primarily on real life events occurring as early as 1800 on Vancouver Island, British Columbia. The stories are told from the perspective of children making it engaging and relatable for students.
Protest movements series, by Duchess Harris
Grades: 4-7. This series offers an introduction to some of the most influential protest movements in history, including the Black Lives Matter movement, Environmental Protests, Women's Suffrage, and more.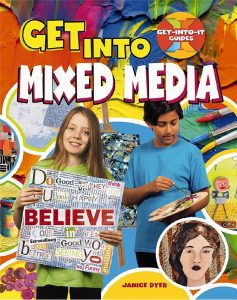 Get-into-it guides series, by various authors
Grades: 4-7. A series of books to help young people explore their interests and build skills in new areas. The series includes books on getting into yoga, mixed media, chess, Minecraft, knitting, photography, claymation, citizen science, and more.
#NotYourPrincess: Voices of Native American women, edited by Lisa Charleyboy and Mary Beth Leatherdale
Grades: 8-12. A collection of poems, essays, interviews, and art written by Native women about their experiences. The book includes stories of abuse, strength, stereotyping, resilience, and more, which will encourage readers to think deeply about the representation and experience of Native women.
One in every crowd: Stories, by Ivan E. Coyote
Grades: 9-12. A collection of autobiographical short stories written by Coyote which delve into navigating growing up and adulthood when you don't feel like you fit in.
.
.
.
Additional Resources
Curio, by CBC and Radio-Canada
Grades: K-12. Curio provides streaming access to educational content from CBC and Radio-Canada. Includes documentaries, news reports, archival material from 1990-2018, audio, and more across a range of subjects. Teacher guides are provided for many of Curio's documentary series and for recommended books.
Primary Search Reference eBooks Collection
Grades: K-7. A collection of roughly 100 fiction and non-fiction books for kids. Books in the collection cover a range of topics including math, science, social studies, and history.
MAS Reference eBook Collection 
Grades: 8-12. A collection of over 250 eBooks specifically geared towards teens. Includes books on developing money, life, and job skills, managing anxiety, math, science, history, and more.
Grades: K-4. This global project provides free access to illustrated and interactive stories from around the world. Includes access to Storybooks Canada and Indigenous Storybooks. 
---
Finding More Resources
To find more resources in this area, try the following:
Search using the General tab on the UBC Library website to look for material in all UBC Library branches.
Narrow results to online only by selecting "Full Text Online" under the "Refine Your Search Heading" in the left hand bar. Then, under the "Content Type" heading, select "Book/eBook" to limit your results to only eBooks.
Use specific terms such as "juvenile fiction" and "juvenile literature" in the search bar to help narrow results to materials for youth.
Use specific codes such as "PZ4.9" or "PZ7" in the search bar to help narrow results to materials for youth.
Use specific terms such as "study and teaching", "lesson planning", "activity programs", elementary, or secondary to help narrow the results to education specific resources.
To find lesson plans, include "lesson plans", "lesson planning", or "activity programs" in your search terms.
For more help with searching, please visit the Library Service Desk or e-mail ed.lib@ubc.ca.