Listed below are fiction and non-fiction picture books, middle grade and young adult books, and teacher resources that feature diverse characters and themes.
Picture Books
 All Because You Matter by Tami Charles
Fiction. A lyrical, heart-lifting love letter to remind all children, especially those from marginalized backgrounds, that they matter. The detailed illustrations feature Black and Brown children while colourful collages symbolize community.
.
Dumplings for Lili by Melissa Iwai
Fiction. Lili loves to cook little dumplings called baos with her grandmother, but when cabbage is needed, Lili races up and down the stairs of her grandmother's apartment building to find the ingredient and help the other grandmothers borrow ingredients for different dumplings, from Jamaican meat patties and Italian ravioli to Lebanese fatayer and more.
.
Golden Domes and Silver Lanterns: A Muslim Book of Colors by Hena Khan
Fiction. With beautiful illustrations and rhymes, a young Muslim girl and her family associates colours with the Muslim traditions. Includes a glossary of terms and pronunciation guide.
.
Julián Is A Mermaid by Jessica Love
Fiction. Inspired by three beautifully dressed women on the subway, Julián dresses up as his own version of a show-stopping mermaid. This book signifies the importance of gender expression, love, and acceptance while featuring Afro-Latinx characters and the Spanish language.
Laxmi's Mooch by Shelly Anand
Fiction. After Laxmi's friend Zoe points out the hairs on her lip, Laxmi is very self-conscious until her East Indian parents help her to accept and celebrate her appearance.
.
My Papi Has A Motorcycle by Isabel Quintero
Fiction. Daisy Ramona and her papi zoom around their neighbourhood in an homage to the author's hometown of Corona, California. Quintero celebrates the memories of home in a changing Mexican-American community.
My Two Blankets by Irena Kobald & Freya Blackwood
Fiction. After moving to a new country, a young girl seeks comfort in the familiarity of her own words and sounds that she calls her "old blanket." Little by little, a new blanket grows as she meets a friend at the park. Inspired by a friendship between her daughter and a Sudanese child, the author addresses the hardships of moving to another country and the impacts of a simple kind gesture.
We Are Water Protectors by Carole Lindstrom
Fiction. Water is the first medicine. It affects and connects us all… When a black snake threatens to destroy the Earth and poison her people's water, one young water protector takes a stand to defend Earth's most sacred resource. Inspired by the many Indigenous-led movements across North America, this bold and lyrical picture book issues an urgent rallying cry to safeguard the Earth's water from harm and corruption.
Watercress by Andrea Wang
Fiction. Embarrassed about gathering watercress from a roadside ditch, a girl learns to appreciate her Chinese heritage after learning why the plant is so important to her parents. A powerful story about memory, compassion, and Chinese immigrants.
Emmanuel's Dream: The True Story of Emmanuel Ofosu Yeboah by Laurie Ann Thompson
Non-fiction. Born with only one strong leg, Emmanuel rode four hundred miles across Ghana in 2001 to spread his powerful message: disability is not inability. This book encourages people with disabilities to reach for their dreams and unleash their full potential.
.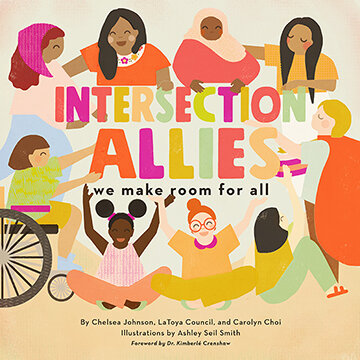 Intersection Allies: We Make Room For All by Chelsea Johnson, LaToya Council, & Carolyn Choi
Non-fiction. A powerful tool to introduce allyship, solidarity, and intersectionality, and how different parts of our identities combine to make us unique. The rhymes and vibrant illustrations feature children with diverse abilities and identities. Includes a page-by-page discussion guide.
.
She Persisted Around the World: 13 Women Who Changed History by Chelsea Clinton
Non-fiction. Features 13 women in science, arts, sports, or activism who have shaped history around the world by fighting for what's right. An empowering book for anyone who has ever felt small, unimportant, or unworthy to aim high and to raise their voice.
.
Treaty Words: For As Long As the Rivers Flow by Aimée Craft
Non-fiction. Accompanied by beautiful illustrations by Luke Swinson and an author's note at the end, Aimée Craft affirms the importance of understanding an Indigenous perspective on treaties in this evocative petite book that is essential for readers of all ages.
.
.
.
Middle Grade Books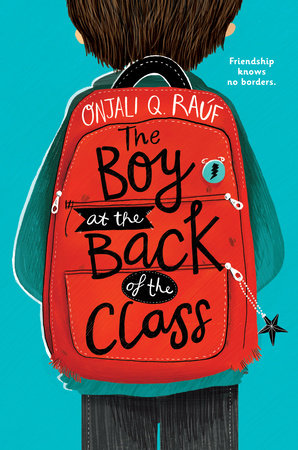 The Boy At The Back Of The Class by Onjali Q. Raúl
Fiction. When a young student and a group of friends try to befriend the new boy in class, they discover that he likes soccer, pomegranates, and came from Syria. Thus begins a journey about refugees, lost family, brilliant plans, and true friendship. The novel is a great introduction to growing empathy for others, asking questions sensitively, and learning about war and the refugee crisis.
.
Dog Driven by Terry Lynn Johnson
Fiction. McKenna is losing her vision to Stargardt's disease, but that will not stop her from competing in a rigorous new sled dog race through the Canadian wilderness. This book addresses living with visual disabilities and the bond between people, dogs, and family in this fast-paced and action-packed story.
.
.
The Fabulous Zed Watson! by Basil Sylvester & Kevin Sylvester
Fiction. Zed, their friend Gabe, and his sister Sam embark on an eventful road trip to discover the mystery of The Monster's Castle. Co-authored by child-parent duo Basil Sylvester and Kevin Sylvester, this is a vibrant story about friendship, identity and belonging, based on Basil's experiences as a non-binary child.
.
.
The Hero Next Door edited by Olugbemisola Rhuday-Perkovich
Fiction. Anthology. Short stories by diverse authors thatexplores acts of bravery by heroes trying to make the world a better place. An anthology from We Need Diverse Books to celebrate the everyday heroes who don't need super powers to make a difference.
.
.
Moon Girl and the Devil Dinosaur, Vol. 1: BFF by Brandon Montclare & Amy Reeder
Fiction. Comic. Luna is a 9-year-old African American girl who loves to invent and is described as the smartest character in the Marvel Universe. This comic has large, vibrant, and dramatic pictures suitable for middle grade and young adult readers.
.
.
No Fixed Address by Susin Nielsen
Fiction. Felix and his mother experience homelessness as they secretly live in a van, use public washrooms, and struggle to keep their bellies full. Felix hopes to change their fate by appearing on a game show to win $25,000. Heartbreaking and compelling, this book addresses children experiencing homelessness with compassion and hope.
.
No Vacancy by Tziporah Cohen
Fiction. Buying and moving into the run-down Jewel Motor Inn in upstate New York wasn't eleven-year-old Miriam Brockman's dream, but at least it's an adventure. When it becomes clear that only a miracle is going to save the Jewel from bankruptcy, Miriam and her new Catholic friend Kate decide to create one of their own. This novel addresses the reality of anti-Semitism, hate, prejudices, and how those who hold different beliefs can still connect and bond together.

.
Planet Omar: Accidental Trouble Magnet by Zahib Mian
Fiction. Imaginative Omar goes through the ups and downs of starting a new school and making new friends with the help of his wonderful (and silly) Muslim family. With creative illustrations and hand lettering on each page, this book is filled with humour, Muslim traditions, and addresses the struggles with being a Muslim family in a new school and neighbourhood.
.
Prairie Lotus by Linda Sue Park
Fiction. With a Caucasian father and a Chinese mother, Hanna's ethnic mix is rare and unwelcome in a midwest town in 1880. When the parents of other children find out about Hanna's heritage, her father's business, her dreams of a new home, and her own safety are all on the line. This novel is a powerful story about questioning the norm, finding support, and fighting for change amidst fear.
.
Where's Halmoni? by Julie Kim
Fiction. Graphic novel. Searching for their missing grandmother, two Korean-American children follow tracks into a fantastic world filled with beings from folklore who speak in Korean. Includes translations and information about the folkloric characters.
.
Calling All Minds by Temple Grandin
Non-fiction. Sharing about the history of inventions, how ideas are created and improved, and her own personal experiences, autistic scientist Temple Grandin explores how to think about science with an open-mind, inquisitiveness, and imagination for young readers. Includes 25 kid-friendly projects.
.
.
Free Lunch by Rex Ogle
Non-fiction. Memoir. During the first semester in sixth grade, Rex and his baby brother often went hungry, wore secondhand clothes, and were short of school supplies, and Rex was on his school's free lunch program. Grounded in the immediacy of physical hunger and the humiliation of having to announce it every day in the school lunch line, this is a story of a more profound hunger – that of a child for his parents' love and care.
.
Speaking Our Truth by Monique Gray Smith & Speaking Our Truth Teacher Guide by Tasha Henry
Non-fiction. We are embarking on a journey of reconciliation. Readers will learn about the lives of Survivors and listen to allies who are putting the findings of the Truth and Reconciliation Commission into action. The teacher guide follows the book, chapter by chapter, making it easy for teachers and students to dig deeper into the text and make personal connections to the material.
We Rise, We Resist, We Raise Our Voices edited by Wade Hudson & Cheryl Willis Hudson
Non-fiction. Anthology. Comforting and supportive art, poetry, short stories, and essays from 50 diverse creators encourage young readers to be kind in the face of toxicity, hatred, and oppression. This book addresses children of varying abilities, ethnicities, faith, and identities.
.
Young Adult Books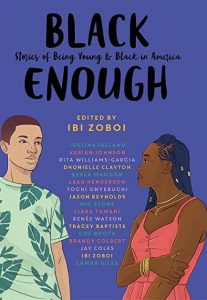 Black Enough: Stories of being young & Black in America edited by Ibi Zoboi
Fiction. Anthology. A collection of short stories explore what it is like to be young and Black, centering on the experiences of black teenagers and emphasizing that one person's experiences, reality, and personal identity are different than someone else's.
.
.
I Am Not Your Perfect Mexican Daughter by Erika L. Sánchez
Fiction. After Julia's sister Olga dies in a tragic accident, Julia discovers that Olga may not have been such a "perfect Mexican daughter" after all. Mexican-American poet and novelist Sánchez shares a story of grief, mental health, and bicultural tensions that can arise in an immigrant family.
.
.
Far From the Tree by Robin Benway
Fiction. Grace, adopted at birth, is raised as an only child. At 16, she's just put her own baby up for adoption, and now is looking for her biological family. She discovers Maya, her loudmouthed younger bio sister who was also adopted; and Joaquin, their stoic older bio brother, who has no interest in bonding over their shared biological mother after seventeen years in the foster care system. Grace struggles between cautious joy at having found them, and the true meaning of family in all its forms.
.
Felix Ever After by Kacen Callendar
Fiction. Felix Love has never been in love, painful irony that it is. He is proud of his identity, but fears that he's one marginalization too many – Black, queer, and transgender. When an anonymous student sends him transphobic messages, Felix comes up with a plan for revenge. Dramatic and moving, this novel addresses gender identity, the journey of questioning, self-discovery, and self-love.
.
Iron Widow by Xiran Jay Zhao
Fiction. In a fantastical and Chinese-inspired society, strong female protagonist Zetian avenges her sister's death and uses her power to force her society to stop failing its women and girls – or to die trying. Local Chinese-Canadian author tells an action-packed and groundbreaking story with feminism and queer themes.
.
Magic Fish by Trung Le Nguyen
Fiction. Graphic novel.  Tié̂n doesn't have the right words because his parents are struggling with their English. Is there a Vietnamese word for what he's going through? Is there a way to tell them he's gay? With rich coloured panels for fairy tales, memories, and the present, this book shares a stunning story of a Vietnamese-American immigrant family, communication, love, and identity.
.
Puddin' by Julie Murphy
Fiction. When circumstances put Millie Michalchuk and Callie Reyes together over the course of a semester, the girls realize they have more in common than they ever imagined. A story of unexpected friendship, romance, and Texas-size girl power that addresses body-confidence, fat-shaming, race, and sexuality (including asexuality).
.
Surviving The City by Tasha Spillett-Sumner
Fiction. Graphic novel. An Indigenous Canadian story of Miikwan and Dez, best friends who navigate the challenges of growing up in an urban landscape, until one day, Dez disappears. Cree-Canadian author addresses womanhood, friendship, resilience, and the anguish of a missing loved one. Colonialism and the issue of Missing and Murdered Indigenous Women, Girls, and Two-Spirit People are explored in Natasha Donovan's beautiful illustrations.
.
Unbroken: 13 Stories Starring Disabled Teens edited by Marieke Nijkamp & 12 others
Fiction. Anthology. Stories in various genres features disabled characters written by disabled creators. The characters with different mental, physical, sensory, and intellectual disabilities reflect diverse colours, genders, and orientations. Stories address first loves, friendship, war, travel, and more.
.
The 57 Bus by Dashka Slater
Non-fiction. Sasha, a white teen, lived in the middle-class foothills and attended a small private school. Richard, a black teen, lived in the crime-plagued flatlands and attended a large public one. One afternoon on the bus ride home from school, a single reckless act left Sasha severely burned, and Richard charged with two hate crimes and facing life imprisonment. This true story addresses issues of race, class, and gender in a compassionate and empathetic way. 
.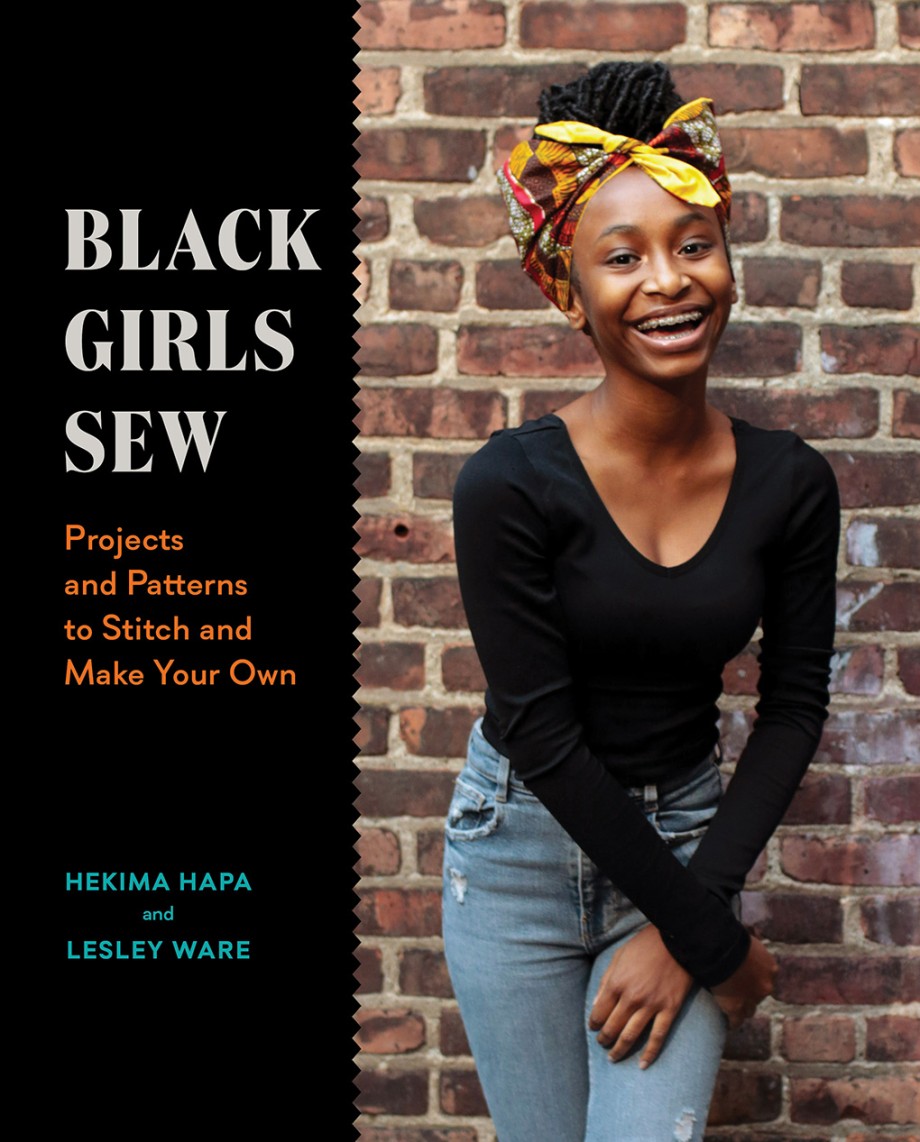 Black Girls Sew: Projects and Patterns to Stitch and Make Your Own by Hekima Hapa & Lesley Ware
Non-fiction. Black Girls Sew is a nonprofit organization committed to positively impacting its community through education in sewing, design, and entrepreneurship. Focusing primarily on basic sewing skills and design principals, Black Girls Sew helps readers learn to create one-of-a-kind looks and in the process grow more confident in expressing their own style.

.
Every Falling Star: The True Story of How I Survived and Escaped North Korea by Sungju Lee
Non-fiction. Sungju was 12 years old when he was forced to live on the streets and fend for himself after his parents disappeared. Portraying contemporary North Korea to a young audience, this fast-paced and compelling memoir addresses homelessness, hunger, and fear of arrest, imprisonment, and execution.
.
The Unwanted: Stories of the Syrian Refugees by Don Brown
Non-fiction. Graphic novel. Don Brown depicts moments of both heartbreaking horror and hope in the ongoing Syrian refugee crisis. Shining a light on the stories of the survivors, The Unwanted is both a testament to the courage and resilience of the refugees and a call to action, serving as a timely reminder that this is not just a Syrian crisis, but a human crisis.
.
.
Teacher Resources
The Classroom Library: A Catalyst for Literacy Instruction edited by Susan Catapano and Candace M. Thompson.
A practical guide for organizing and using the classroom library to support literacy learning. Content includes both information for establishing and using the library, as well as stories from practicing teachers who have established a supportive classroom library.
.
.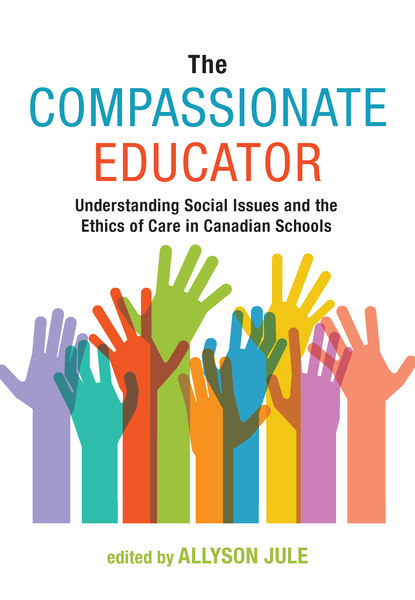 The Compassionate Educator: Understanding Social Issues and the Ethics of Care in Canadian Schools edited by Allyson Jule
An edited collection that explores the complexities that surround students' lived realities and the variety of social issues that impact Canadian classrooms. Chapters focus on topics like mental health, Indigenous education, queer education, racism, youth radicalization, disability, religious responsiveness in schools, ensuring respect for ESL students, and teaching refugee students.
.
Handbook of Research on Teaching Diverse Youth Literature to Pre-service Professionals edited by Danielle Hartsfield
K-12. Practices that teacher and library educators are apply to prepare aspiring teachers and librarians to share and teach diverse youth literature that portray different socioeconomic conditions, racial and ethnic identities, gender identities and expressions, sexual orientations, religions, cultures, family structures, and abilities. Covers topics such as syllabus development, diversity, social justice, and activity planning.
.
Intersectionality of Race, Ethnicity, Class, and Gender in Teaching and Teacher Education: Movement Toward Equity in Education by edited by Norvella P. Carter and Michael Vavrus
The editors bring together scholarship that employs an intersectionality methodology to conditions that affect public school children, teachers, and teacher educators by examining group identities, complicating static notions of race, ethnicity, class, and gender, and researching educational equity in relation to institutional systems of power and privilege.
.
Reading and Teaching with Diverse Nonfiction Children's Books: Representations and Possibilities edited by Thomas Crisp, Suzanne M. Knezek, & Roberta Price Gardner
K-8. Argues for the importance of including high-quality diverse books that accurately and authentically represent the world students live in and explores the ways in which engaging with diverse nonfiction children's literature provides opportunities to counter constricted curricula and reposition the possibilities of pedagogical policies and mandates through centering the histories, lives, and cultures of historically marginalized and underrepresented people.
.
Reading Globally, K-8: Connecting Students to the World Through Literature by Barbara A. Lehman, Evelyn B. Freeman, Patricia L. Scharer
K-8. This handbook shows how teachers can use global literature to help students expand their worldview while developing increased respect for cultural diversity. Includes teaching ideas and examples of books and other resources on the enclosed CD-ROM.
.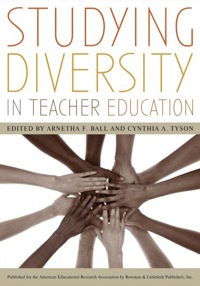 Studying Diversity in Teacher Education edited by Arnetha F. Ball and Cynthia A. Tyson
Examines and presents research on issues in teacher education, centers research on diverse populations, and outlines an agenda for future research and a guide for preparing teachers for diversity education in a global context. The contributors present frameworks, perspectives, and paradigms that have implications for reframing research on complex issues that are often ignored or treated too simplistically in teacher education literature.
.
Teaching Tough Topics: How Do I Use Children's Literature to Build a Deeper Understanding of Social Justice, Equity, and Diversity? by Larry Swartz
K-8. Shows teachers how to lead students to become caring citizens as they read and respond to quality children's literature. It is organized around topics that can be challenging or sensitive, yet are significant in order to build understanding of social justice, diversity, and equity. Racism, Homophobia, Bullying, Religious Intolerance, Poverty, and Physical and Mental Challenges are just some of the themes explored.
–
Finding More Resources
To find more resources in this area, try the following:
Search using the General tab on the UBC Library website to look for material in all UBC Library branches.
Search using "Search Education Resources" box in the left hand bar on the Education Library website to limit your results to physical materials in the Education Library.
Use specific search terms to narrow your results, such as African "juvenile literature", disabilit* "juvenile fiction", or "OwnVoices".
To find lesson plans, include "lesson plans", "lesson planning", or "activity programs" in your search terms.
For more help with searching, please visit the Library Service Desk or e-mail ed.lib@ubc.ca.