Congrats to the HWL Research Team for an excellent symposium on Designification of Learning.
This symposium explores the designification of learning to generate discussion on 21st century learning, curriculum, and instructional design. Six empirical reports offer depth and scope: 1) 15 preschoolers learning prosocial behaviours by designing or designifying with iPads; 2) 25 eighth graders designing affinity spaces to understand cyberbullying; 3) 107 young adults learning language within a Virtual Immersive Language Learning And Gaming Environment (VILLAGE); 4) 30 youth co-researchers designing or designifying in maker culture using the Tween Empowerment & Advocacy Methodology (TEAM); 5) firsthand design critique of the Uganda National Youth curriculum; and 6) designification of technotheologies using video design-based research (VDBR) and value-sensitive design (VSD).
The key objectives include: 1) to explore connections between de-signification, design-ification, and "new learning;" 2) to profile methodological advancements in design-based research (DBR), VDBR, VSD, and TEAM derived from lab and field-based studies; and 3) to examine designification of diverse learning environments (e.g., classrooms, affinity spaces, maker labs, and virtual worlds). The presentation format will be conversational and demonstrative, beginning with a series of focus questions to determine audience interests and generate seeds of discussion. A series of DRB demonstrations will be provided as stimulating examples and to provide depth of understanding.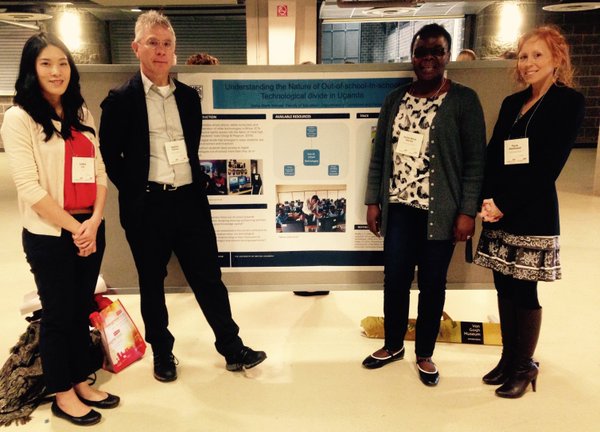 Excellent research, Stella Namae, on understanding the nature of out-of-school-in-school technological divide in Uganda.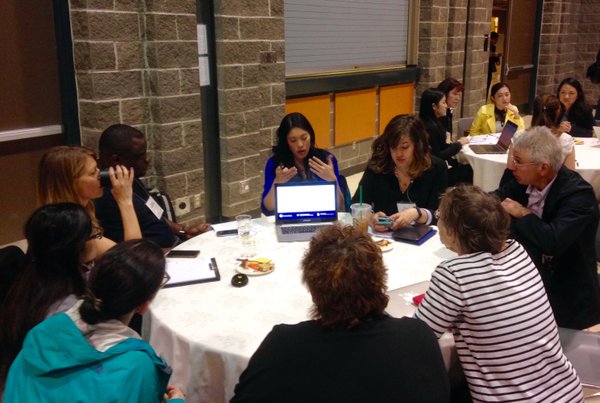 Challenging discussion on cyberbullying, cybercrime, and online identity construction led by Lesley Liu and Kesiena Chris-Iwuru.