Glad you found me!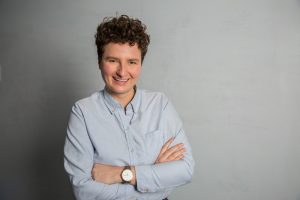 I am a grade 4/5 teacher at Strathcona Elementary School, in Vancouver British Columbia. I am also an Environmental Education Program Officer at BC Sustainable Energy Association (BCSEA) and an Engagement Coordinator at the Cambie Square Garden at the Society Promoting Environmental Conservation (SPEC). 
In 2018, I graduated from the University of British Columbia, in the Faculty of Education, Education for Sustainability (EfS), hosted and in collaboration with CityStudio, with a Masters of Education (MeD).
I received a Bachelor of Arts, with honors from Ryerson University, in Environment for Urban Sustainability (EUS). Beyond my formal education, my interests include the intersection of social and environmental sustainability, social innovation, and urban nature. I moved back to Vancouver in 2016, after discovering 'home' in Toronto, neighbourhood of Parkdale/Roncesvalles (important information if you're from Toronto). Living in Toronto with my furry pal Argyle, encouraged me to find nature in unlikely spaces and places. I found rich sanctuaries of flora and fauna along the shores of Lake Ontario, High Park, and the incredibly multifaceted ravine system. In 2014 I became an Organic Masters Gardner and started creating my own nature oasis in my front yard.
A few neat things I have been involved with: I was a Simon Fraser University, Fellow in Radical Doing at RADIUS in 2017. In 2018 I was certified by the Chi School to teach a  yoga and meditation program to students seven through twelve experiencing anexity. Today I am a board member of the Arron Webster Co-op, I am also the Chair of the Food Committee at SPEC. I love presenting at conferences and workshops and enjoy meeting new people!
While living in Toronto, I was a Sustainability Coordinator for Ryerson University's Faculty of Arts, where I launched the first faculty-led sustainability plan, Arts Eco Action. In a similar vein, I also coordinated and helped facilitate the Jack Layton Leadership School, Tools for Change. During my time in Toronto, I incubated two start-ups out of Ryerson's SocialVenture Zone (SVZ). I was also an ambassador for the SVZ. Today I am apart of the SVZ's project advisory committee.