by Dr. Norman Stanfield ~ April 21st, 2012. Filed under:
Pop Music Studies
.
Students in my 2012 summer music class, Introduction to the Study of Popular Music, will soon be gathering in the School of Music building right about the time the rhododendrons are in bloom, or should I say, exploding from the over-sized bushes they stem from, all over the campus. At this time of the year the university resembles a national park. The evening time slot of my classes is a rare opportunity to take in the atmosphere of the wide expanses of the commons interrupted by towering trees bathed in the soft light of the summer dusk.
Our busy agenda will partly be taken up with shared pop music pleasures in a class project where volunteers present their current musical favourites in a relaxed 20-minute format, using guidelines found in my online course website. It's worth marks, but I'll explain those details in the class.
In the spirit of full disclosure, it's only fair that I should reveal what I'm listening to these days.
Remember that most of my musical life has been taken up with the life of a classical musician, ethnomusicology and teaching, but that's not to say I have been oblivious or even antagonistic towards pop music. On the contrary, it has provided the sound track of my life, and continues to do so, today. Our western world is totally immersed 24/7 in popular culture, including popular music, so it's impossible to ignore. To turn my back to the flow of daily life expressed in popular culture and music is to be "off the bus" and out of touch with current and potential audiences. In fact, classical music is beginning to meet pop music at the half-way point, much to the annoyance of its old school listeners.  Given the crisis engendered by classical music's shrinking audiences, as documented by Greg Sandow and others, it may be too late.
Be that as it may, my interest in the latest top ten has never been far from my mind or my ear, regardless of the distractions of contractual occupations and fatherhood.  Thank God for the car radio.
The background
When I was younger, we all socialized to the sounds of popular music, including those of us training for careers in classical music. Like all adolescents, my first experiences with pop music were deep and life-altering, akin to ducklings imprinting on their mother. No matter the time in history or the genre of the songs, our first pop music love can set us on fire and burn bright when we give in to nostalgia. For those of us in the classical music business, what is unknown is the manner in which these early flames influenced our love of classical music. Now there's a great dissertation.
Since absorbing myself in popular music studies these last few years, I've discovered my listening imprints were formed in The Dark Ages, according to Rock of Ages: The Rolling Stone History of Rock and Roll (1986). Those dark times have also been called the Culture Wars. After the raw sounds of early pop in the 50s, the main-stream music industry, dominated by my parent's generation, fought to re-gain control of popular music by co-opting and denuding rock and roll (and the folk music revival) with novelty numbers and easy listening composed by producers and composers like Mitch Miller or Percy Faith (a Canadian!). They went further by manufacturing and distributing what they believed to be appropriate "teen" music by producing crooning love songs and pleasant up-tempo numbers sung by white Teen Idols like Pat Boone and Frankie Avalon of Beach Party fame.
"Dark Ages"? That wasn't my experience. It's true that we couldn't bear to see or hear the music appreciated by the previous generation. Also, our sub-generation scorned the Elvis impersonators in the higher grades, rejecting cuffed jeans (a la Grease) in favour of preppy clothing). But, at school dances there was still a whole lot of rockin' goin' on, thanks to the heated, distorted sounds of Louie Louie, as sung by the The Kingsmen, and an avalanche of new dance moves like the twist that displaced old-school  jive, a staple of high school dances for about 40 years. (Jive lives on as Ceroc and the rarified world of ballroom competitive dance.) Mind you, my Canadian prairie world had virtually no exposure to the music of black America and only a slight awareness of the American Folk Revival (Bob Dylan et al). There were many local garage bands that provided music for dances, emulating American surf music. Some of them, like the Stampeders, worked their way onto the charts.
My parent's listening tastes were exactly opposite. No surprise here; that's typical of generational change. But, there seemed to be more to the contrast than the usual musical opposition generated by youthful rebellion and raging hormones. They listened to "easy listening" and television crooners like Dean Martin, Perry Como, Debbie Reynolds; the list goes on and on. In rural Canada, there were still vestiges of country and western, but not in the cities. Given that their musical tastes were drenched in benign, always soft, musical sounds it's hard to believe that generation evolved from the jump-sounds of the big band era. The entire urban parental culture seemed to be locked into a unreal state of altered reality, heightened by their suburban life-style. For an example "the book British Hit Singles & Albums states that (Mantovani) was "Britain's most successful album act before The Beatles … the first act to sell over one million stereo albums and had six albums simultaneously in the US Top 30 in 1959" as quoted by Wikipedia. If you are familiar with the music of those "cascading strings", you would be horrified. Worse, the dream behind many a parent's ambition to provide classical music lessons for their children comes from those kinds of music preference.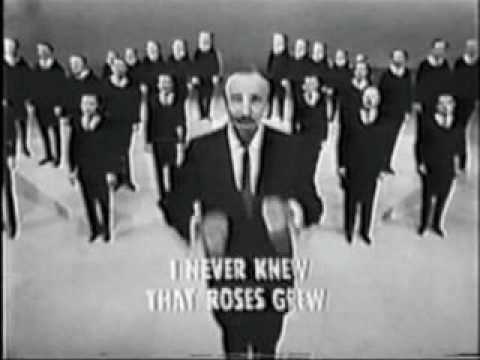 When I was in a university school of music, living in a student residence, the Beatles arrived. Of course, they had already been around for several years before that, but as new bottles containing old musical wine (i.e., covers of R & B, and tweenie love songs). But all that changed when the Sergeant Pepper's  LP became available. Then the deluge. We classical music students began to hear from other music students about Leonard Bernstein's enthusiasm for the Beatles, comparing Lennon and McCartney's songs to Schubert. None of this raging discovery penetrated the walls of the music school, but outside, at dances and listening parties, we were all transfixed and mesmerized. Classical music students were living entirely compartmentalized lives, working at classical music while living in the midst of popular music. I haven't seen that state of mind change until recent times.
Pop music comes and goes, of course. When I first started teaching Popular Music Studies, Curt Cobain had recently died. That had a profound effect on many of my music and non-music students. Now he's hardly remembered. Thanks to the arrival of many new Canadians into my classroom, I've discovered C-pop, M-pop, K-pop, and J-pop.  Another trend I've seen in my classes is the general lack of awareness about the Great Canadian Songbook which increases year to year. The GCS not comprised of art music, but rather popular music created by hard rockers like Randy Bachman and soulful prophets like Joni Mitchell. Given its status as the legacy of Canadian music history in the minds of the majority of Canadians (at least, since the 50s), I address that problem in my class.
A confession
I am a CBC addict, and have been for a very long time. I was there during the CBC 2 earthquake when day-time listening converted from wall-to-wall classical music to Canadian folk-rock interrupted by a few hours of Beethoven and Brahms at lunch-time. For me the dramatic shift in programming did not signal the end of the world, but rather a profound witnessing of the displacement of classical music from the centre to the periphery, at least among the CBC listening public. The moment was as dramatic as the time in 1969 when the Canadian fiddler Don Messer was pulled from CBC in order to change its image from local to worldly, as in up-town and sophisticated. Next stop, global. The recent change in their week-day programming has brought me back into the fold of pop music, albeit in only one format, Canadian singer-songwriters. I know that I've been missing some key sounds and ideas in the today's soundtrack, from Lady Gaga and Glee to Drake and Lil Wayne, but with the help of social media and the likes of Pitchfork, I keep up to date.
The envelope, please
So, to return to my opening question, what am I listening to right now? Last summer I couldn't get enough of Stars (Fixed), Metric (Gimme Sympathy and Sick Muse) and One Republic (Secrets). Lately I've been pausing during my busy days to listen to Sarah Sleane (Amen), Kathleen Edwards (Change the Sheets) and Feist (The Bad In Each Other). My son introduced me to a great new singer named Grimes (Claire Boucher).This week's obsession is Genki Sudo (World Order).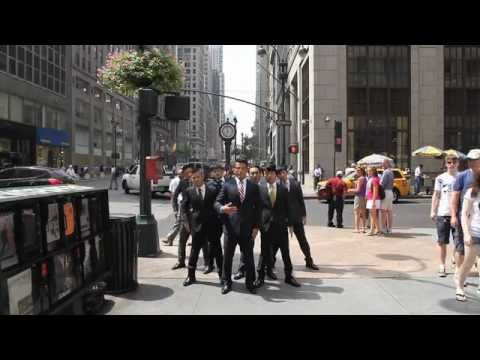 But, regardless of my current favourites and nostalgic flashbacks, I am also in the enviable position of researching rap, drum-and-bass, punk, Canadian rock and roll, and countless other pop and rock sounds. It all goes towards my deepening understanding of the contents of my pop music course. In addition, I find myself reflecting on popular culture in a far more conscious and "critical" manner than I ever did as a youth. For example, I've been re-discovering the Beatles, thanks to the insights of YouTube, the Web, books and articles that could never have been imagined when the Beatles were current. And I even wonder if my teen-age tastes were formed by the same entertainment industry that created Beach Blanket Bingo. "Oh the humanity!"
It's a great time to be studying music.