by Dr. Norman Stanfield ~ May 1st, 2012. Filed under:
Pop Music Studies
.
The count-down begins in earnest for M403J, Introduction to the Study of Popular Music, the 2012 edition, so you may be asking yourself if there is something you can do before the first class?
Obviously a lot of lounging, considering that you've all struggled and fought your way to the end of Spring semester, with its deluge of end-of-term papers and exams. But I think you'll find your new freedom replaced with, dare I say, boredom, caused by a daily life without the stimulus of learning. So with the prospects of a summer course to get your synapses firing on all cylinders again, I have some suggestions for reading and viewing that you could do ahead of the course date. Note that these suggestions are not "required" course material; you most certainly could succeed in the course without reading or seeing a single one of these items. But I believe you'll be far richer for the experience, and definitely get more bang for your buck (i.e., M403J tuition fee) when you're in my classes.
Granted, you will be doing this summer reading on the bus, to and from work, or perhaps the beach on week-ends, but on the plus side, my recommendations are what could be called inspired over-views that time never allows during a regular semester. They are full of rich insights while avoiding meandering academese. And best of all, they're easy on the wallet.
Pocket-Books
At the top of the list is Music: A Very Short Introduction, by Nicholas Cook (Oxford University Press). Coming in at a modest 137 pages, it is the most erudite and engaging non-fiction book I have read in a very long time. And it's very inexpensive. As you work your way through the pages, you'll discover that popular music features prominently in his discussions. Gone are the days when "music" meant Western Art Music.
If you are as deeply impressed with the book as I was, you will want to go the next step and read World Music: A Very Short Introduction, by Philip Bohlman (Oxford University Press, 150 pages). I approach popular music studies partly from the vantage of an ethnomusicologist who has embarked on a probing study of a far-away music culture. Except it is the music of Us (as opposed to Other). Both books are part of an excellent series of pocketbooks (that can actually fit in a pocket!) called "Very Short Introductions". The series appears to be missing Popular Music: A Very Short Introduction, but Nicholas Cook has the topic perfectly covered in his book.
Then there is Carl Wilson's brilliant little pocketbook, Celine Dion's Let's Talk about Love: A Journey to the end of Taste (2007). It's a cheeky look at pop, as opposed to rock, and it explores the topic of popular listening preferences among "the masses". And it's a hoot. I guffawed out loud in the airplane when I was reading it, much to the surprise of my movie-watching seat-mates. Best of all, it's a great Canadian read. His book is from another series of tiny books collectively called 33 and a 1/3. Each one zeros in on a pop music icon to reveal basic truths about music-making and music-listening.
Larger Books
If you have a more time on your hands, or perhaps you are feeling really ambitious, I recommend these larger studies that fill very important gaps.
Bruno Nettl, Heartland Excursions: Ethnomusicological Reflections on Schools of Music (1995). Nettl casts his sharp eye on the world of schools of music, and in the process, illuminates Western art music in a whole new light. By placing WAM in a new context, he provides a level playing field that allows the introduction of topics like the study of popular music. The "heartland" in the title is a reference to a typical music school in the American mid-west, but it applies equally well to UBC's School of Music. My only quibble is the lack of Canadian content, but I acknowledge that he didn't write it for "us", but rather for the thousands of American music students who fill their massive schools of music.
Next, dive into Christopher Small. Although my gut tells me to recommend Music.Society.Education (1977, reprinted 2000), my head says, read Musicking: The Meanings of Performing and Listening (1998). The latter evolved out of former, a ground-breaking study of Western art music in relation to music outside of the concert hall, including popular music.
If you have a vast ocean of time on your hands, then you might want to perform a reality check on your paper writing skills by reading Music: A Short Guide To Writing  About Music (second edition), by Jonathan Bellman. It's a bit stuffy, but he does make a few good points which could be useful for upgrading your writing style.
None of these books are available as e-books. As inconvenient as that may be, it tells us something about the marketplace for ideas.
Movies
"But wait. There's more" (K-tel)
I recommend seeing the following movies as well. Brief excerpts of some of them are presented in my classes, so it would be quite an advantage to see them in their entirety before you attend the classes. Of course, like assigned readings in a typical university class, you'll wonder what part of the myriad details will be the subject of discussion, but seeing the movies ahead of time will set you up for at least a glimmer of recognition.
Also, if you look at the syllabus for M403J in my UBC Blog website, you'll see recommended (not required) movie titles that have been added to each lecture description. The following brief list of titles is a mix of my syllabus recommendations and other films that I introduce in class. They are movies with music content, unlike some of my syllabus recommendations that veer into non-music topics dealing with popular culture. Also, some of the movies below are "golden oldies" but they still stand out because of their timeless themes.
I acknowledge that "seeing movies" has taken on an entirely different meaning in these modern times. With the death of DVDs and movie rental chains, viewing movies is now restricted to those with access to the internet and Netflix or a similar site (which raises uncomfortable questions of equality of access), or buying the hard copy, which is what I do.
Five Easy Pieces (1970).
Jack Nicholson is at the top of his game, but that isn't why I think the movie is great. Patiently wait for the scene in the movie when Nicholson's character plays a classical piano composition, then admits to his dilemma of sounding authentic, while feeling inauthentic. For me, that moment is the climax of the movie, and its central theme. And yes, the title is a riff on Stravinsky's music for piano of the same name, which I love.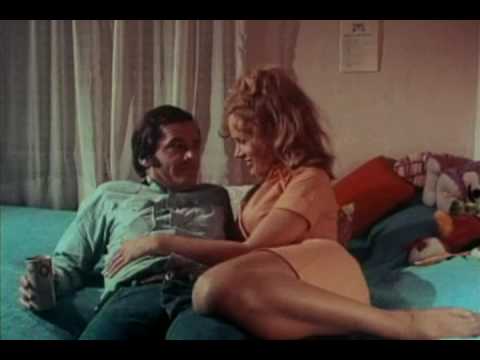 School of Rock (2003)
Jack Black is hilarious as he challenges the norm of grade school music education with, what else, rock and roll.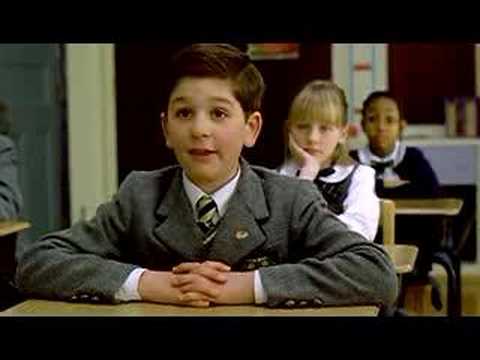 Crossroads (1986)
A classic study of the hybridity that comes from combining classical music technique with rock music know-how, starring the same young guy (Ralph Maccio) who inspired us in Karate Kid.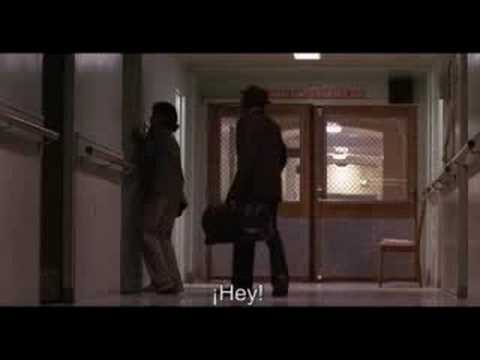 The Visitor (2007)
One of the themes in this movie is the fascinating progression of interest in music performance from Western Art Music in the form of piano lessons, to the popular idiom of drum circles.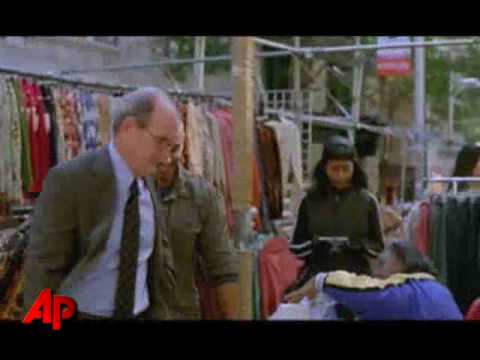 Bamboozled (2000)
Despite the fact that this movie does not have a music theme, it does address some issues in the entertainment industry, and it will give you a very important context for discussing rap, in or out of the class.