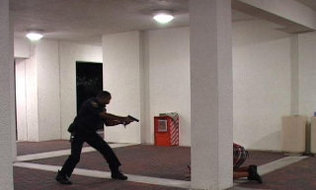 A UM police officer points a gun at Jordan Chusid, a junior political science major who had just transferred from the University of Central Florida. Chusid said he was talking on his cellphone and walking to the parking lot after a Spanish class.
Miami Herald: University of Miami to investigate police misconduct allegations
University of Miami officials opened an investigation into the actions of campus police officers who questioned a UM student at gunpoint over a stolen motorcycle that turned out to be a case of mistaken identity.