Welcome to Week 6: Cloud Learning in K – 12 Education
We hope you all have had a relaxing and enjoyable Thanksgiving weekend.   We welcome you to Week 6 of ETEC 522.  This week's topic is Cloud Learning in K – 12 Education.
Please visit our Emerging Market Analysis Weebly site at http://cloudlearning.weebly.com/
We have presented an overview of the content through six areas: What is Cloud Learning?; Advantages; Limitations; Uses in the Classroom; Examples and; Future Potential.   Within these areas are nine activities.   Please engage in as many as possible, as some are very short.  Should you have any questions, concerns, additional thoughts and opinions that you would like to share with the group, we encourage you to do so.   At the bottom of each page there is a comments section.   Feel free to comment either there or back on the ETEC 522 blog.
Our group will be actively involved this week, reading and responding in all areas.    We look forward to a wonderful week of learning together.
Best,
Jen, Colin, Kent, Avninder, and Ranvir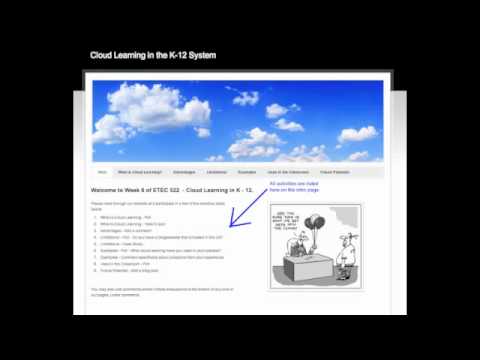 Posted in: Week 06: