ciWe are excited to announce the call for nominations for candidates to be part of the UBC Postdoctoral Association's 2018/19 Executive Team.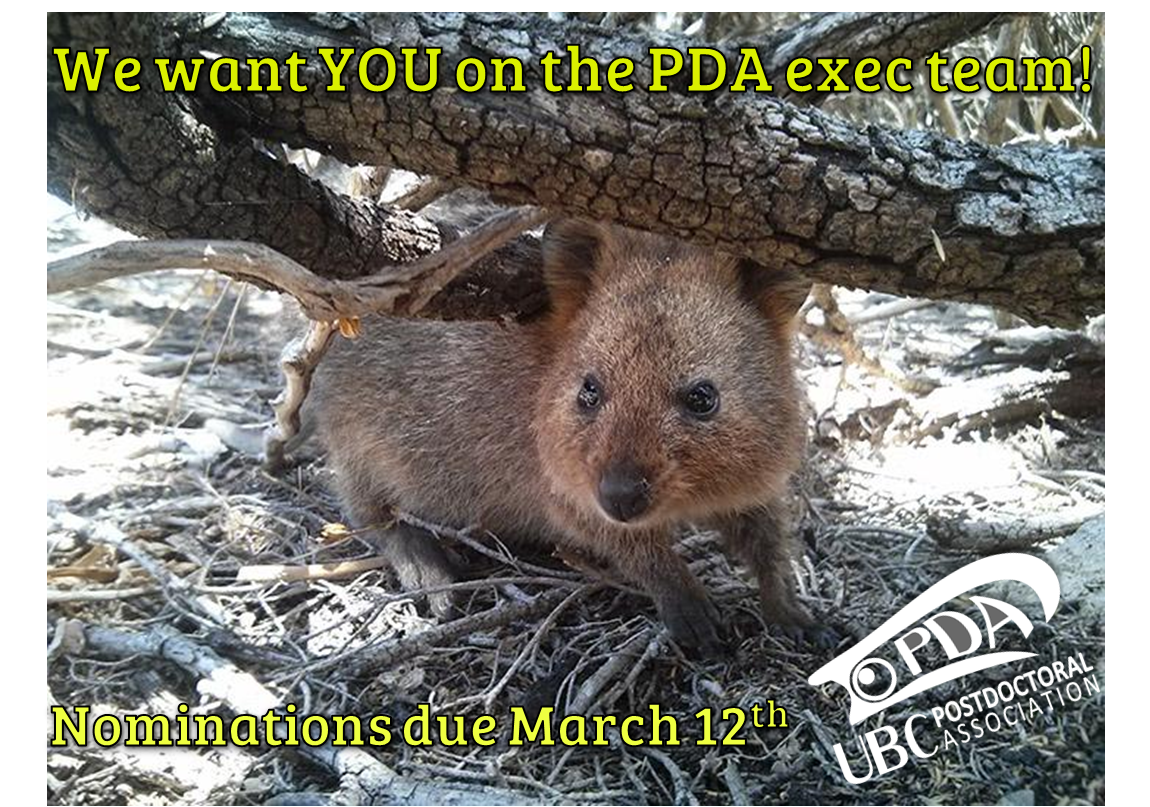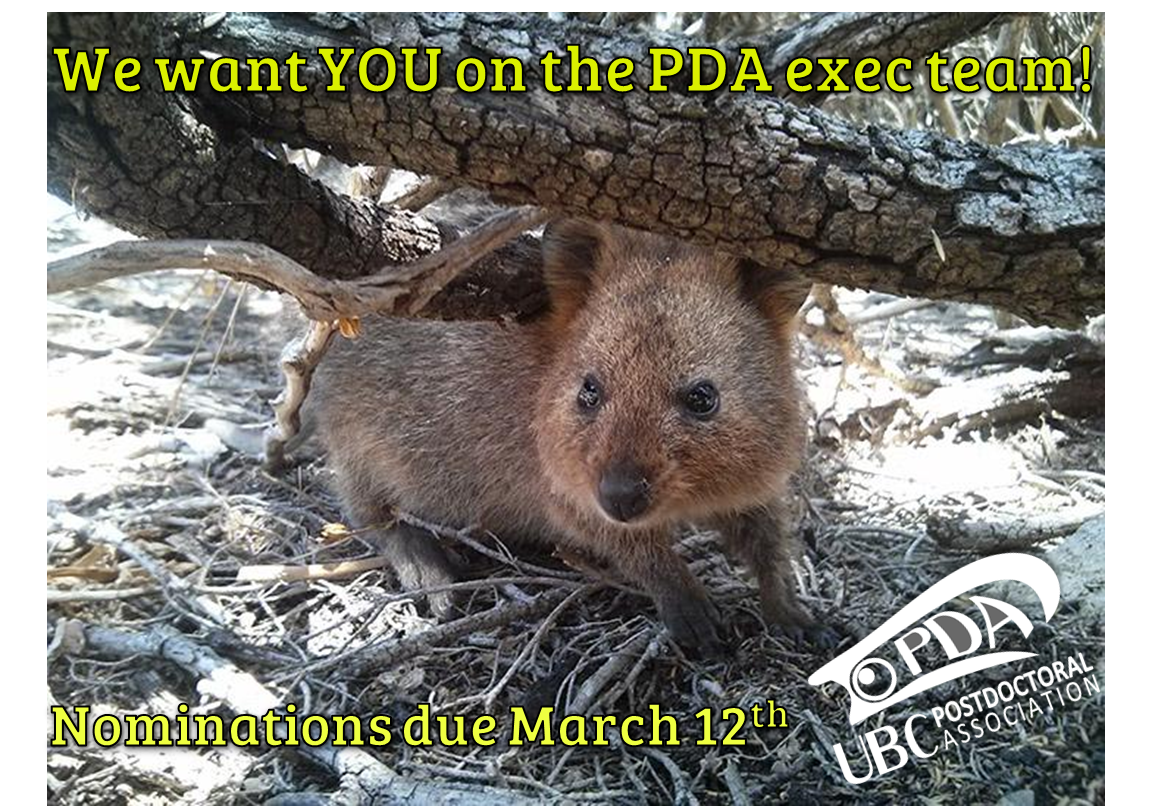 Deadline extended! Apply by Monday March 12th
Represent the postdoc community
Gain leadership and management experience
Organize professional development, research and networking events
Interact with big-name academics, advocates, and UBC leadership
The PDA is run by Elected Volunteer Officers (the President and 6 Vice-Presidents). All 7 positions will be elected for the 2018/19 year at our Annual General Meeting, held on Wednesday, March 14th in LSC room 1330 (5 pm). Find a list of open positions and a description of their roles below.
All UBC postdocs and research associates are encouraged to attend the AGM on March 14th for the elections. The event will be followed by a celebration with food and drinks!
Self-Nomination: Download the UBC PDA nomination form here. Please fill out this form and return it to ubc.postdoc@gmail.com along with a recent photo and a short Letter of Interest (100-200 words) detailing why you would like to serve and any relevant experience.
Further details