NEXT EVENTS
"Word on the Lake Literary Festival" (8-10 May, 2020) Salmon Arm, British Columbia
On May 9 Arianna will give this workshop:
"Journeys into the page: how (imaginary) travelling & movement can inspire & nurture your writing"
https://wordonthelakewritersfestival.com/sessions/journeys-into-the-page
SOCIAL NETWORKS
PAST EVENTS
BOOK SIGNING
In Vancouver:
1) Where: Indigo/Chapters Granville, 2505 Granville Street, Vancouver.
When: May 24, 2019 from 3.00 pm to 7.00 pm
2) Where: Indigo/Chapters Robson, 1033 Robson Street
Vancouver, British Columbia V6E 1A9
When: June 29, 2019 from 1.00 pm to 3.00 pm
BOOK LAUNCHES
In Toronto:
Date and time: May 16, 2019, 6.00 pm
Venue: Columbus Event Centre
Address: Villa Charities, 901 Lawrence Avenue West
See FB event page here: https://www.facebook.com/events/390089534911221/
If I don't see you there, I hope you will still be able to order my book through your local public library. All the best, Arianna
See page Events Page on the book website: https://blogs.ubc.ca/afrikaner/events
Date and time: May 2, 2019 (as part of the Blue Metropolis Literary Festival), 6.30 pm.
Venue: Paragraphe Bookstore
Address: 2220 McGill College Avenue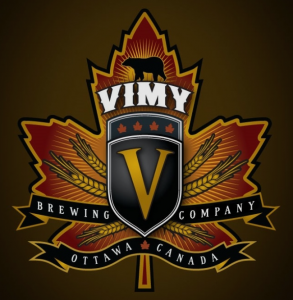 In Ottawa:

Date and time: Sunday, May 5th, 3.00 pm.
Venue: Vimy Brewing Company

Address: 145 Loretta Avenue N #1

In Vancouver:
Date and time: Saturday, April 6, 7.00 pm (doors open at 6.30 pm)
Address: 229 E. Georgia St.
Tel. 604-721-4405
BOOK SIGNINGS
In Toronto:
Address: Indigo Spirit Mount Sinai Hospital Bookstore, 600 University Ave, Toronto, ON M5G 1X5
Date and Time: May 1o, 11.00 am- 2.00 pm.
In Ottawa:
Date: May 8, from 11.00 am to 6.00 pm.
Address: Indigo/Chapters,  Rideau 767, Ottawa
In Vancouver
Date and time:  March 29, 6.00 pm
Venue: Simon Fraser University's Goldcorp Centre for the Arts  

Address: 149 West Hastings Street,Vancouver