For many of us, face washing is part of our daily routine, along with washing our hands and brushing our teeth. What if I told you that some of the products you use for these everyday tasks may be harming marine species? Would you be willing to change the products you use?
Many face washes that advertise their "scrubbing" or "exfoliating" properties use microbeads, which typically are small fragments of plastic belonging to a group called microplastics. Microplastics vary in size, but are generally smaller than 5mm in diameter. They are most commonly composed of polyethylene (PE), which is the most prevalent material used in commercial and industrial plastic products. PE can take hundreds of years to degrade, and therefore poses a significant environmental threat when present in landfills and marine settings.
Microbeads are also found in some soaps, shampoos, toothpastes and body washes. After using these products, the microbead particles that get washed down your household drain are too small to be filtered by water treatment plants, allowing them to enter rivers, lakes and oceans.
In 2013, a study conducted by the organization 5Gyres found that some areas of Lake Erie, which had the highest microbead count of the sampled Great Lakes, contained over 450,000 beads per square kilometer. While you may think that this number is not very substantial when considering the size of the bead, each one can absorb and accumulate other toxic materials present in water systems, such as dichlorodiphenyltrichloroethane (DDT) and polychlorinated biphenyls (PCBs). Both DDT and PCBs are toxic to marine species and humans, causing adverse effects on bodily systems, and in some cases can be cancerous.  So, these small beads can have large impacts on marine wildlife and humans who eat contaminated seafood.
Here is a video by 5Gyres about their study: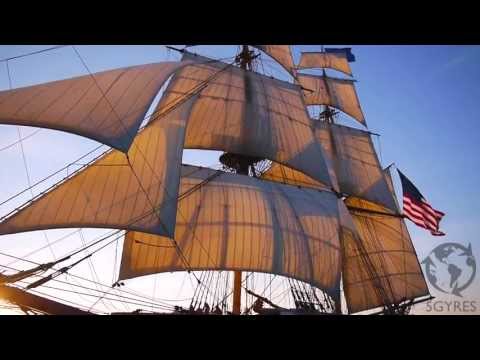 Removing microplastics from lakes and oceans is not practical due to their vast distribution and small size, so in order to reduce pollution, we must eliminate the source.
Illinois was the first (and so far, only) state to ban the sale and distribution of products containing microbeads, so companies have until 2019 to eliminate them from supply. This ban has encouraged the introduction of similar bills such as the Microbead-Free Waters Act in New York, which is paramount as this state is a major contributor to the contamination of Lake Erie. The European Union is also considering a ban. At the industry level, a few companies such as L'Oreal and Colgate have made the commitment to eliminate the use of microbeads in the coming years. Some alternatives include bamboo, rice, walnut shells and apricot seeds.
Although we are starting to put an end to microplastic pollution, more progress needs to be made, starting with commitment at the individual level. So next time you are out buying personal hygiene products, be sure to check the ingredients!
– Anne Persson