Share different winter celebrations from around the world through stories and activities.
Blurb about how classrooms are multicultural, need to showcase the different winter celebrations, great picture books to do so.
Teaching Resources:
Multicultural Education: Issues and Perspectives by J. A. Banks & C. A. McGee Banks
Today's classrooms are more diverse than ever before. In order to reach these students, educators must be aware of the issues facing their various cultural, racial, ethnic, and language groups. Focusing on the pertinent issues in multicultural education, this new edition raises these critical issues and facilitates meaningful discussion. It has been completely updated with the latest developments in the field to provide the educator with all the tools necessary to become effective practitioners.
---
Hands on Art Activities for the Elementary Classroom: Seasonal, Holiday, and Design Activities for Grades K – 5 by J. Cataldo
It offers a great collection of 80 fun and simple projects, which teach basic art concepts and don't need a lot of special materials.The book is divided into four major sections: Fall, Winter,Spring/Summer, and Design Activities and includes a year's supply of seasonal projects, holiday activities, and activities that teach specific art techniques. All the projects contain a grade level designation, directions for both teachers and students, a detailed description and illustration of the activity, a list of the materials required, an explanation of preparation required, and information about how the project connects to other disciplines.
---
Guide to Celebrations and Holidays Around the World by K. I. Matthew & J. L. Lowe
Ramadan, Rosh Hashanah, Diwali and Mardi Gras. Each month there's another holiday or special event that teachers and librarians choose to explore with their children. This handbook contains materials, insights and suggestions for teaching children about holidays celebrated throughout the world.
---
Multicultural Projects Index: Things to Make and Do to Celebrate Festivals, Cultures, and Holidays Around the World by M. A. Pilger
Promote diversity and plan exciting holiday events and social studies extension projects by accessing just the right books. The thousands of books indexed here are filled with fun and educational games, crafts, activities, recipes, festival descriptions, and more. You can look up activities and projects by subject area (e.g., Chinese New Year, Swahili language, woodland Indian games) and then reference the book number index to get full publication information. Books can also be located through the author index, then matched to particular subjects.
---
The Holiday Handbook by B. A. Scott
You get countless activities for 33 holidays, saving you from scouring through hundreds of books and activities trying to find appropriate material. Each chapter contains a small history of the holiday, an annotated collection of the perfect books, poems, and activities (such as coloring pages, cut-and-tell pages, draw-and-tell stories, flannel board stories, and games). Loads of finger plays included in each chapter make this book more than a guide to finding storytimes. Songs and crafts will bring life and variation to your holiday programming.
---
Holiday Picture Books to Share:
Hanukkah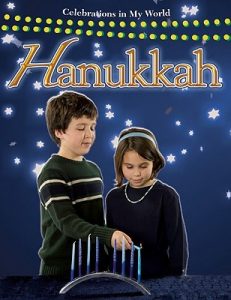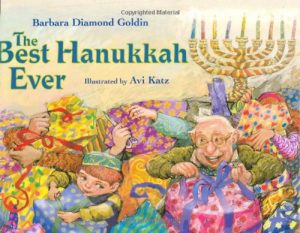 Winter Solstice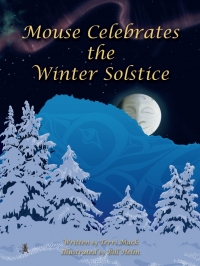 Christmas

Kwanzaa
New Year's Eve
Chinese New Year
---
Want more resources on Winter Celebrations?
Searching in the General tab on the Library website will give both print and digital resources. Using specific search terms will help narrow the results.
Possible terms or keywords are: "winter celebrations", "winter holidays", "seasonal", or "celebrations",  "multicultural holidays", or "multicultural celebrations".  Specific celebration keywords will also work: "hanukkah", "christmas", "kwanzaa"
If you use the "Search Education Resources" box in the left hand bar on the Education Library website your results will be limited to the Education Library holdings only. Your results will be focused on print materials.
Further Searching options:
Adding terms together will help narrow down the subject. For example: "winter holidays" AND "juvenile literature".
We're here to help! Please don't hesitate to ask for help at the Library Service Desk or e-mail us: ed.lib@ubc.ca