Personal and Social is one of the three Core Competencies in the BC curriculum. Positive Personal & Cultural Identity is one of three sub-competencies in this area. Listed below are selected resources for teachers, picture books, fiction, and non-fiction related to Positive Personal & Cultural Identity.
Teacher Resources for Positive Personal & Cultural Identity
All learning is social and emotional: Helping students develop essential skills for the classroom and beyond, by Nancy Frey, Douglas Fisher, and Dominique Smith
Grades: K-12. The authors offer a five-part model of social-emotional learning (SEL): building students' sense of identity and confidence; helping students identify, describe, and regulate their emotional responses; promoting cognitive regulation skills; fostering students' social skills; and equipping students to become informed and involved citizens.
Teaching and Learning for Intercultural Understanding: Engaging Young Hearts and Minds, by Debra Rader
Grades: K-6. Contains practical and creative strategies and activities to spark discussion on intercultural issues and ideas, including understanding culture, language, and global issues.
–
Bright ribbons: Weaving culturally responsive teaching into the elementary classroom, by Lotus Linton Howard
Grades: K-6. Tips, lessons, and resources to support culturally responsive teaching as a philosophy that infuses the whole school day, and strategies to become a self-reflective educator.
–
Multicultural teaching: A handbook of activities, information, and resources, by Pamela L. Tiedt and Iris M. Tiedt.
Grades: K-12. Includes content area-specific activities to help implement an inclusive classroom. The authors use a model focusing on esteem, empathy, and equity to reflect and discuss on topics such as language diversity, the academic achievement gap, and racism.
–
Intercultural language activities, by John Corbett, edited by Scott Thornbury
Grades: K-12. Practical ideas to encourage learners to reflect on their language and culture through topics such as food, childhood, politics, and body language. Suggested for teachers wish to combine language learning with cultural exploration.
–
Culturally Relevant Teaching in the English Language Arts Classroom: A Guide for Teachers, by Sean Ruday
Grades: K-12. A practical book for ELA teachers who want to incorporate culturally relevant teaching pedagogy into their instruction, including writing, reading, and vocabulary lessons. (eBook)
–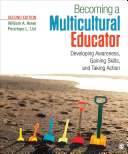 Becoming a multicultural educator: developing awareness, gaining skills, and taking action, by William A. Howe and Penelope L. Lisi
Grades: K-12. This book explores essential questions and theoretical concepts about multicultural education, and introduces experiences to heighten cultural awareness, knowledge base, and skill set, and apply them to classroom settings.
–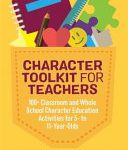 Character toolkit for teachers: 100+ classroom and whole school character education activities for 5- to 11-year-olds, by Frederika Roberts and Elizabeth Wright
Grades: K-6. Advice on how to develop character and encourage wellbeing in elementary students. This book gives teachers the means to promote gratitude, positive emotions, character strengths, and positive relationships through 109 activities such as student diaries, classroom displays and letter writing campaigns.
–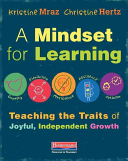 A mindset for learning: teaching the traits of joyful, independent growth, by Kristine Mraz and Christine Hertz
Grades: K-12. This book pairs research—psychological, neurological, and pedagogical—with practical classroom help, including instructional language, charts and visuals, teaching tips, classroom vignettes, and more.
–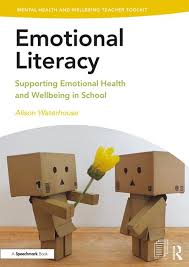 Emotional literacy: supporting emotional health and wellbeing in schools, by Alison Waterhouse
Grades: K-12. Offers research-driven, practical strategies, resources and lesson plans to support educators. Chapters span key topics including Recognizing Emotions, Understanding Emotions, Self-Regulation and Empathy. This is a resource book for practitioners looking to have a positive impact on the mental health and wellbeing of children and young people. (eBook)
–
Picture Books Related to Positive Personal & Cultural Identity
Julián is a mermaid, by Jessica Love
A glimpse of costumed mermaids leaves one boy flooded with wonder and ready to dazzle the world. But what will his Abuela think of the mess he makes – and of how he sees himself?
–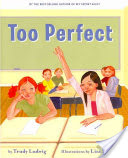 Too perfect, written by Trudy Ludwig, illustrated by Lisa Fields
Maisie thinks her classmate Kayla is "perfect". But the more Maisie gets to know Kayla, the more she understands that being "perfect" isn't as wonderful as it seems to be.
–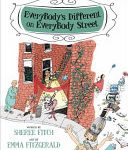 EveryBody's Different on EveryBody Street, written by Sheree Fitch, illustrated by Emma Fitzgerald
This book invites readers to celebrate our differences, our gifts, our weaknesses, and our sameness in a playful, powerful tribute to mental health.
–
Maggie's chopsticks, written by Alan Woo, illustrated by Isabelle Malenfant
Is Maggie really holding her chopsticks the wrong way? Everyone else seems to think so, except for Father.
–
I am Jazz, written by Jessica Herthel and Jazz Jennings, illustrated by Shelagh McNicholas
Jazz has always known she's a girl, even when everyone else thought she was a boy. Eventually, her family finds out that she's transgender, and it's okay.
–

Sometimes I feel like a fox, by Danielle Daniel
In the Anishinaabe culture, every person gets a totem animal. The children in this book explain why they identify with certain animals, and what their animal guides mean to them.
–
Slimon the slug: A lovable creature's journey of self-discovery, written by Susan Elizabeth Ross, illustrated by Bonnie Bews
It's not easy to maintain your self-esteem when everyone who sees you says "Ugh!". Slimon wonders what it would like to be a bumblebee or a centipede…but eventually realizes he's exactly who he wants to be.
–
---
Finding More Resources
To find more resources in this area, try the following:
Search using the General tab on the UBC Library website to look for material in all UBC Library branches.
Search using "Search Education Resources" box in the left-hand bar on the Education Library website to limit your results to physical materials in the Education Library.
Use specific search terms, such as Multiculturalism AND "study and teaching"; "multicultural education"; "culturally relevant pedagogy"; "affective education"; "life skills–study and teaching ; or "social-emotional learning".
To find lesson plans, include "lesson plans", "lesson planning", or "activity programs" in your search terms.
PDF Booklist
For more help with searching, please visit the Library Service Desk or e-mail ed.lib@ubc.ca.