Listed below are selected teacher resources, picture books, fiction, and non-fiction related to the history of British Columbia.
Teacher Resources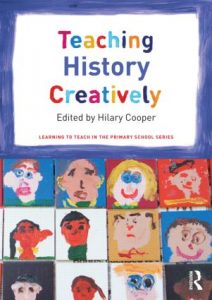 Teaching history creatively, edited by Hilary Cooper
Grades: K-12. This book introduces teachers to a range of available approaches to historical inquiry which involve creative, active and effective learning. Topics include the link between history education and creativity, investigating sources, using archives, using drama to explore events, and more. (E-book only.)
–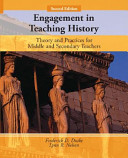 Engagement in teaching history: Theory and practice for middle and secondary teachers, by Frederick D. Drake and Lynn R. Nelson
Grades: 7-12. This book presents key elements of history instruction, including the use of primary sources and narratives, involving students in the historical inquiry through classroom discussions, teaching toward chronological thinking, and the use of historical documents.
–
Picture Books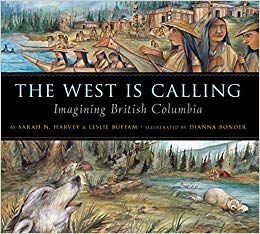 The west is calling: Imagining British Columbia, written by Sarah N. Harvey & Leslie Buffam, illustrated by Dianna Bonder
150 years of British Columbia's history told through haiku and colourful images.
–
Fiction
Up in arms, written by Amanda Spottiswoode, illustrated by Molly March
Grades: 3-8. During the Second World War Sophie, Molly, Mark, Harriet, Leticia, and Posy are sent to live with their eccentric uncle, Captain Gunn on the BC coast. The group embarks on adventures, stopping in Hesquiat Harbour, Estevan Point Lighthouse, Cape Scott, and Alert Bay and meet real-life historical figures such as Cougar Annie and aviator Jim Spilsbury along the way.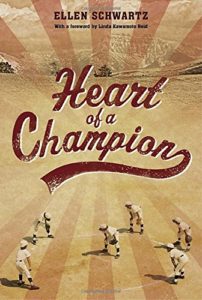 Heart of a champion, by Ellen Schwartz
Grades: 4-6. Kenny (Kenji in Japanese) wants nothing more than to play on the Asahi baseball team with his brother Mickey (Mitsuo). But when Japan attacks Pearl Harbor in 1941, everything for Kenny and his family spirals out of control: schools are closed, businesses are confiscated, fathers are arrested and sent to work camps in the BC interior and mothers and children are relocated to internment camps. Kenny fights to uplift people's spirits and maintain his love of baseball despite seemingly insurmountable challenges.
–
Non-Fiction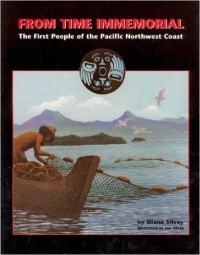 From time immemorial: The first people of the Pacific Northwest coast, written by Diane Silvey, illustrated by Joe Silvey
Grades: 3-8. From Time Immemorial provides an honest and up-to-date survey of the history of the coastal First Nations from pre-contact to the present. Includes a broad overview of traditional ways common to a large number of diverse groups. A teacher's guide is also available for this book.
Japanese Canadian internment in the Second World war, by Pamela Hickman and Masako Fukawa
Grades: 8-12. An illustrated history of the wartime internment of Japanese Canadian residents of British Columbia. Uses historical photographs, documents, and images of museum artifacts to tell the story of the internment. The impact of these events is underscored by first-person narrative from five Japanese Canadians who were themselves youths at the time their families were forced to move to the camps. A resource guide is also available for the Righting Canada's Wrongs series.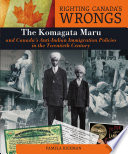 The Komagata Maru and Canada's anti-Indian immigration policies in the twentieth century, by Pamela Hickman
Grades: 8-12. Details the story of the Komagata Maru, a ship chartered in 1914 by Gurdit Singh, a Sikh businessman, which sailed to Vancouver with 300 fellow Indians wishing to immigrate to Canada and challenge Canada's anti-Asian attitudes. A resource guide is also available for the Righting Canada's Wrongs series.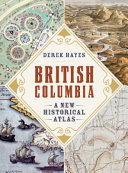 British Columbia: A new historical atlas, by Derek Hayes
Grades: 8-12. A large collection of maps related to British Columbia's history, including the maps of Indigenous peoples, fur traders, gold seekers, and railway builders. Also includes relevant photographs and historical documents.
–
–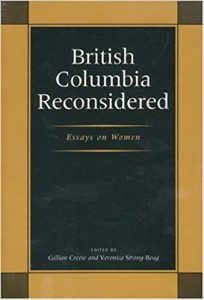 British Columbia Reconsidered: Essays on women, edited by Gillian Creese and Veronica Strong-Boag
Grades: 11-12. A comprehensive set of essays detailing the lives and contributions of women in British Columbia's history.
–
–
---
Finding More Resources
To find more resources in this area, try the following:
Search using the General tab on the UBC Library website to look for material in all UBC Library branches.
Search using "Search Education Resources" box in the left hand bar on the Education Library website to limit your results to materials in the Education Library.
Use specific search terms to narrow your results, such as "British Columbia–History", "Frontier and pioneer life–British Columbia", "British Columbia–Juvenile fiction"
To find lesson plans, include "lesson plans", "lesson planning", or "activity programs" in your search terms.
For more help with searching, please visit the Library Service Desk or e-mail ed.lib@ubc.ca.