Listed below are selected teacher resources, picture books, fiction, and non-fiction related to scientific thinking.
Teacher Resources
Teaching STEM literacy: A constructivist approach for ages 3-8, by Juliana Texley and Ruth M. Ruud
Grades: K-3. This book uses the 5E framework (engagement, exploration, explanation, elaboration, and evaluation) to cultivate children's skills of observation, questioning, and data collection by combining discovery, problem solving, and engineering solutions to authentic questions that young children might ask.
Learning science by doing science: 10 classic investigations reimagined to teach kids how science really works, by Alan Colburn
Grades: 3-8. Using fun hands-on experiments this book teaches students how to think and act like scientists. Includes "big ideas" for each experiment, tips for adjusting experiments for different grades, strategies for facilitating discussions, and suggestions for managing safe experiments.
–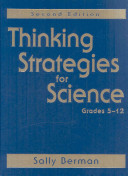 Thinking strategies for science, grades 5-12, by Sally Berman
Grades: 5-12. This book walks through the key areas of scientific thinking students will need to develop to become successful in science, including gathering, processing, analyzing, and applying information. Includes a range of activities, and also provides support for teachers to create their own activities.
–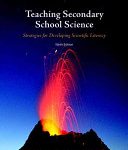 Teaching secondary school science: Strategies for developing scientific literacy, by Rodger W. Bybee et al.
Grades: 6-12. The authors offer teaching guidance and strategies for physical, biological, and earth science courses for middle school, junior high, and high school. The book discusses the connection between science and society, including how technological development is driven by societal needs. Includes sections on historical perspectives and contemporary trends, goals and objectives, curriculum perspectives, planning for instruction and assessment, and understanding and working with students.
–
Picture Books
Ada Twist, Scientist, written by Andrea Beaty, illustrated by David Roberts
Ada is curious; she spends almost all her time asking questions about why things are the way they are. Her family supports her – at least, until the day she looks for the source of a horrible smell.
–
–
I wonder, written by Annaka Harris, illustrated by John Rowe
While Eva and her mother take a walk one day Eva is full of questions. Eva asks about gravity, life cycles, the universe, and how and why they all work. Eva's mother encourages her to wonder, develop her curiosity, and accept that we don't always know why.
–
The most magnificent thing, by Ashley Spires
A little girl and her dog set out to make the most magnificent thing. When it doesn't turn out the way they expect, they step back and think about what they need to do next.
–
Fiction
Olga and the smelly thing from nowhere, by Elise Gravel
Grades: 4-7. After discovering a smelly creature in her garbage can that she names after herself, Olga befriends and studies the eccentric Olgamus using the scientific method, the practices of Jane Goodall, and other scientific concepts.
–
–
The evolution of Calpurnia Tate, by Jacqueline Kelly
Grades: 6-8. It's 1899 in Texas and Calpurnia Tate is wondering why the yellow grasshoppers in her backyard are so much bigger than the green ones. With the help of her cranky grandfather Calpurnia develops her love for studying the natural world, but others have strong ideas about how Calpurnia should be spending her time. This book showcases a young girl's curiosity and love for science and the challenges that girls who acted outside gender norms faced in the late 19th century.
–
Non-Fiction
The Science Sleuths series
Grades: K-3. These books introduce young readers to a variety of key concepts in scientific thinking, including measuring, modelling, predicting, proving, and more.
–
–

Citizen scientists: Be a part of scientific discovery from your own backyard, written by Loree Griffin Burns, photographs by Ellen Harasimowicz
Grades: 4-6. This book explores how kids can be scientists in their own backyard, local park, or baseball field. Includes photographs and useful tips which will encourage kids to get out, explore, and think about how they can contribute to ongoing scientific discovery. See also Get into citizen science.
Analyze this! Understanding the scientific method, by Susan Glass
Grades: 4-6. How did Walter Reed solve the mystery of yellow fever? Will balls of different masses fall at the same speed? Is your cat right-pawed or left-pawed? The world around us is full of interesting questions; this book gives students tools to find the answers. Students will discover how the scientific method has changed our lives, and will learn how to plan, design, and conduct their own investigations.
Calling all minds: How to think and create like an inventor, by Temple Grandin, with Betsy Lerner
Grades: 4-6. Grandin, renowned scientist and inventor, explores how looking at the world differently can lead to incredible scientific discoveries and inventions. Includes discussions of scientific thinking and process related to specific inventions, activity ideas, personal anecdotes from Grandin, and more.
–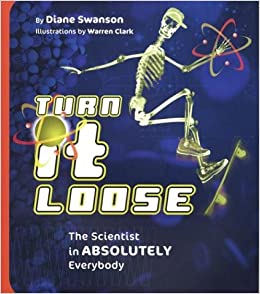 Turn it loose: The scientist in absolutely everybody, by Diane Swanson, illustrated by Warren Clark
Grades: 5-8. Turn it Loose uses profiles of famous archeologists, astronomers, inventors, and more, to showcase how natural curiosity at a young age is the beginning of scientific thinking later in life. Encourages students to develop their curiosity and look at the world like a scientist.
–
Nibbling on Einstein's brain: The good, the bad & the bogus in science, written by Diane Swanson, illustrated by Francis Blake
Grades: 5-9. Through fun, and often strange, examples this book illustrates the many ways in which science can go wrong and how to critically evaluate scientific studies and experiments. Includes discussions of "good" science, how to think like a scientist, why we have to think critically about scientific results, and more.
–
---
Finding More Resources
To find more resources in this area, try the following:
Search using the General tab on the UBC Library website to look for material in all UBC Library branches.
Search using "Search Education Resources" box in the left hand bar on the Education Library website to limit your results to materials in the Education Library.
Use specific search terms to narrow your results, such as "Science–Study and teaching",  "Science–methodology", "Scientists–Juvenile fiction", "Scientific apparatus and instruments".
To find lesson plans, include "lesson plans", "lesson planning", or "activity programs" in your search terms.
For more help with searching, please visit the Library Service Desk or e-mail ed.lib@ubc.ca.