Listed below are selected teacher resources, picture books, and non-fiction related to fitness and conditioning.
Teacher Resources
Ophea 50 fitness activity cards [Les 50 cartes d'activités physiques d'Ophea], by OPHEA
Grades: K-12. A set of 50 bilingual Fitness Activity Cards, each with an on the spot fitness move. The cards can be combined in different ways to create fun fitness routines or can be used individually as a quick movement break during class.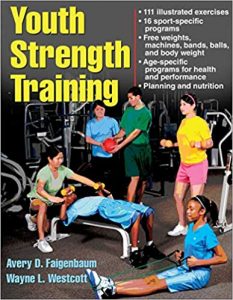 Youth strength training: Programs for health, fitness, and sport, by Avery D. Faigenbaum and Wayne L. Westcott
Grades: 1-12. This book offers safe and fun strength training programs specifically designed for youth. Includes sections on warming up and cooling down, flexibility, proper equipment use, and how to incorporate strength training into physical education.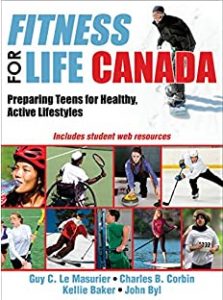 Fitness for life Canada: Preparing teens for healthy, active lifestyles, by Guy C. Le Masurier et al.
Grades: 7-12. This book presents an evidence-based program focused on shifting teens from dependence to independence when it comes to healthy behaviours, including physical activity, fitness, and healthy eating.
–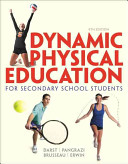 Dynamic physical education: For secondary school students, by Paul W. Darst, Robert P. Pangrazi, and Benjamin Cummings
Grades: 8-12. Provides comprehensive information for developing a physical education curriculum for secondary students. Includes assessment assistance, case studies to illustrate concepts, tips for technology integration, and highlights important topics in the field. Includes a chapter on physical fitness, as well as sections on strength training and agility activities. 
Teach now! physical education: Becoming a great PE teacher, by Daniel Burton
Grades: 8-12. Focusing on practical examples and tools specifically for new teachers, this book offers a guide to creating engaging and effective physical education experiences. Discussions of the importance of fitness and how to integrate it into the curriculum are discussed throughout. eBook only.
–
Picture Books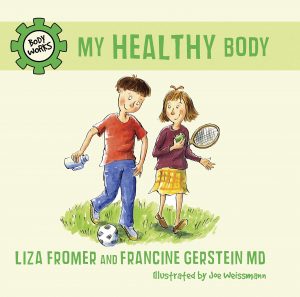 My healthy body, written by Liza Fromer and Francine Gerstein, illustrated by Joe Weissmann
This book explores what it means to be healthy and how we can all develop healthy habits! Includes discussions of sleep, exercise, nutrition, and more. For more in the body works series, click here.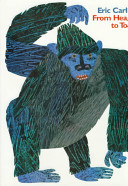 From head to toe, written and illustrated by Eric Carle
Arch your back like a cat, wiggle your hips like a crocodile, and turn your head like a penguin! This book provides a fun and simple introduction to stretching through animals students already know and love. Simple text, fun illustrations, and bright colours make this a great read for a variety of ages.
–
Non-Fiction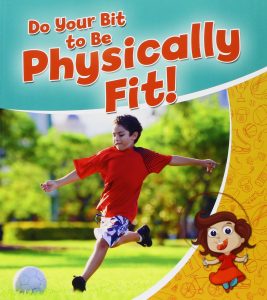 Do your bit to be physically fit!, Rebecca Sjonger
Grades: K-3. This book explains the benefits of physical activity and active living, providing a variety of activities that encourage youth to get active. For more in the Healthy habits for a lifetime series, click here.
–
In your activities, by Janet Gurtler
Grades: K-2. Why is physical activity important? What does it mean to be a good sport? What can we learn from being physically active? This introduction to the value of fitness explores these questions and more. For more in the relationships and responsibilities series, click here.
–
The human body, written by Jon Richards, illustrated by Ed Simkins
Grades: 2-7. The human body explored and explained through graphics, icons, and pictographs. Explores everything from bone structure and muscles to the senses and central nervous system in a visually engaging way. For more in The world in infographics series, click here.
–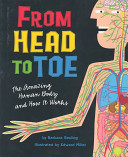 From head to toe: The amazing human body and how it works, written by Barbara Seuling, illustrated by Edward Miller
Grades: 3-5. This book provides a fun introduction to the human body and how it works. Includes a comprehensive overview of muscles and their relationship to fitness.
–
The busy body book: A kid's guide to fitness, by Lizzy Rockwell
Grades: 3-7. Through illustrations, text, and diagrams, this book explains how the human body functions and why keeping active is so important.
–
–
---
Finding More Resources
To find more resources in this area, try the following:
Search using the General tab on the UBC Library website to look for material in all UBC Library branches.
Search using "Search Education Resources" box in the left hand bar on the Education Library website to limit your results to materials in the Education Library.
Use specific search terms to narrow your results, such as "Physical fitness for youth", "Physical education and training", "Exercise–Juvenile literature", "Physical fitness–Juvenile literature".
To find lesson plans, include "lesson plans", "lesson planning", or "activity programs" in your search terms.
For more help with searching, please visit the Library Service Desk or e-mail ed.lib@ubc.ca.