Listed below are selected teacher resources, picture books, and non-fiction related to music education.
Teacher Resources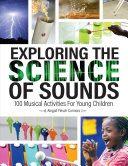 Exploring the science of sounds: 100 musical activities for young children, by Abigail Flesch Connors
Grades: K-2. Explores the connection between music and science through the use of everyday objects. Includes creative ideas and lessons on how we can use our bodies to make sounds, making and using instruments, what sounds occur in nature, and more.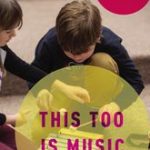 This too is music, by Rena Upitis
Grades: K-6. This book guides teachers in fostering classroom conditions that enable elementary students to thrive as improvisers, critical listeners, performers, and composers.  The emphasis is on the student's point of view, illustrating how young musicians can learn when their musical ideas are honored and celebrated. eBook only.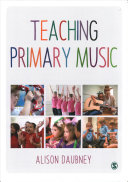 Teaching primary music, Alison Daubney
Grades: K-7. This book places music within the wider context of the primary curriculum and offers advice on how to plan for and assess music education. Includes information on using the musical resources in the local community to enhance the musical opportunities offered in school.
–
Growing musicians: Teaching music in middle school and beyond, by Bridget Sweet
Grades: 6-9. Focuses on teaching adolescents within the context of a music classroom, regardless of content area (orchestra, band, choir, or general music). Provides a look at the importance of music courses in the lives of adolescents and how to foster a safe and supportive music classroom. Also encourages pre-service and practicing music educators to mindfully examine and better understand their own teaching practices. eBook only.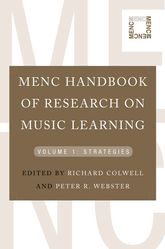 MENC handbook of research on music learning, edited by Richard Colwell and Peter R. Webster
Grades: 8-12. Focuses on the profession's empirical and conceptual knowledge of how students gain competence in music at various ages and in different contexts. The book takes a broad theoretical perspective on current, critical areas of research, including music development, music listening and reading, motivation and self-regulated learning in music, music perception, and movement. Also available as an eBook, here.
Picture Books
Zin! zin! zin!: a violin, written by Lloyd Moss, illustrated by Marjorie Priceman
Ten instruments take their parts one by one in a musical performance. A counting book, and an introduction to musical instruments and musical groups.
–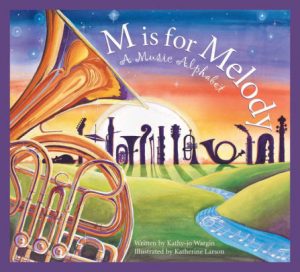 M is for melody: A music alphabet, written by Kathy-jo Wargin, illustrated by Katherine Larson
From the oom pah pah of the brass section to the tickle and tease of the keyboard ivories, M is for Melody gives a music lesson in alphabet form. Instruments, composers, terms, and even musical styles are examined from A-Z in easy, read-aloud rhymes and expository, accompanied by colorful and engaging artwork.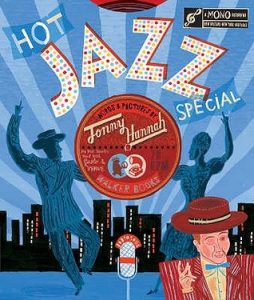 Hot jazz special, written and illustrated by Jonny Hannah
Some of the greatest names in jazz are about to hit the scene, ready to blow those blues away. Meet Jelly Roll Morton, Django Reinhardt, Walter Page, Louis Armstrong, Benny Goodman, Gene Krupa, Billie Holliday, Charlie Parker, and Duke Ellington, all on one stage for a night you'll never forget.
Music is for everyone, written by Jill Barber, illustrated by Sydney Smith
This lively rhyming book introduces students to all different kinds of music — folk, hip hop, classical, jazz, choral, reggae, — and instruments and encourages them to make some noise!
–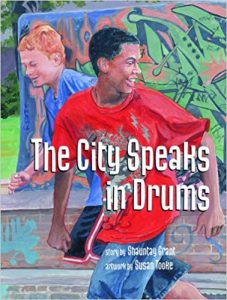 The city speaks in drums, written by Shauntay Grant, illustrated by Susan Tooke
Two boys from North End Halifax explore their neighbourhood and the city beyond, finding music everywhere. At the skate park, by the Public Gardens, down Spring Garden Road, and on the boardwalk, drums and saxophones and dancers and basketballs create the jumbled, joyful, pulsing rhythm of Halifax.
The deaf musicians, story by Pete Seeger and Paul DuBois Jacobs, illustrations by R. Gregory Christie
Lee, a jazz pianist, has to leave his band when he begins losing his hearing, but he meets a deaf saxophone player in a sign language class and together they form a snazzy new band.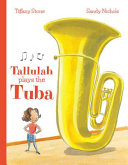 Tallulah plays the tuba, written by Tiffany Stone, illustrated by Sandy Nichols
Tallulah dreams of playing the tuba, but she's small and the tuba is very large. Everyone around her tells her to wait until she's bigger, but Tallulah can't wait. With determination and a lot of creativity, Tallulah hatches a plan that she hopes will turn her musical dream into reality.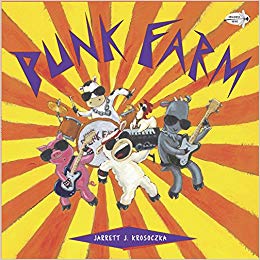 Punk Farm, by Jarrett J. Krosoczka
At the end of the day, while Farmer Joe gets ready for bed, his animals tune their instruments to perform in a big concert as a rock band called Punk Farm.
–
Non-Fiction
Children's book of music
Grades: 3-6. In this clear and lively introduction to music history, readers take a chronological journey around the world, exploring the sounds and rhythms of different cultures, the development of instruments, and the progression of musical styles. Includes one CD with an hour of music from around the world.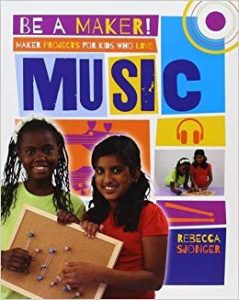 Maker projects for kids who love music, by Rebecca Sjonger
Grades: 3-6. From inspiring profiles of key Maker musicians, to learning the components of different musical instruments, readers will discover how music works in harmony with the Maker movement. For more in the Be a maker! series, click here.
–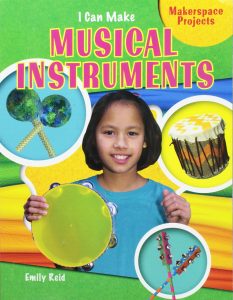 I can make musical instruments, by Emily Reid
Grades: 3-6. Step-by-step and detailed instructions help youth make instruments of all kinds and develop a deeper appreciation for the sounds they can make. Includes material lists, patterns, and photographs.
–
Legends, icons & rebels: Music that changed the world, by Robbie Robertson, Jim Guerinot, Sebastian Robertson, and Jared Levine
Grades: 3-7. A tribute to more than two dozen legendary music artists who significantly influenced the landscape of music for generations to come, from Aretha Franklin and Bob Dylan to Chuck Berry and Joni Mitchell. Includes two CD's with 27 songs from the artists profiled.
Great musicians from our First Nations, by Vincent Schilling
Grades: 4-8. Follows the journeys of ten talented First Nations musicians working across many genres. Including, classical guitarist Gabriel Ayala, the Blackfire band which combines punk rock with Dine' music, rock guitarist Mato Nanji, Four Rivers Drum who has been drumming at powwows for more than fourteen years, and Michael Bucher whose music protects sacred sites. For more in the First Nations books for young readers series, click here.
---
Finding More Resources
To find more resources in this area, try the following:
Search using the General tab on the UBC Library website to look for material in all UBC Library branches.
Search using "Search Education Resources" box in the left hand bar on the Education Library website to limit your results to materials in the Education Library.
Use specific search terms to narrow your results, such as "Music–Study and teaching", "Musical instruments–Juvenile fiction.", "Music–Instruction and study–Juvenile.", "Musicians–Fiction".

To find lesson plans, include "lesson plans", "lesson planning", or "activity programs" in your search terms.
For more help with searching, please visit the Library Service Desk or e-mail ed.lib@ubc.ca.