Listed below are selected novels and graphic novels by Indigenous Canadians.
Novels
Where I belong, written by Tara White
Grades: 5-9. This moving novel of self-discovery and redemption takes place during the Oka Crisis of the summer of 1990. Having been adopted as an infant, Carrie has always felt out of place, and recurring dreams keep warning that someone close to her will be badly hurt. When she finds out that her birth father is living in Kahnawake, Quebec, she goes there and finally finds in a place she truly belongs.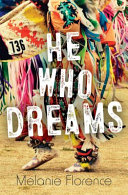 He who dreams, by Melanie Florence
Grades: 5-9. When John discovers dancing, he finds himself facing ridicule from his soccer teammates and hostility from the dancers at the cultural center. To dance at the Pow Wow, he must learn to balance his responsibilities, confront his fears and embrace both the Irish and the Cree sides of his heritage. Also available as an eBook.
–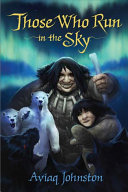 Those who run in the sky, written by Aviaq Johnson, illustrated by Toma Feizo Gas
Grades: 7-10. After a strange and violent blizzard leaves young shaman-in-training Pitu stranded on the sea ice–without his dog team or any weapons to defend himself–he soon realizes that he is no longer in the word that he once knew. The storm has carried him into the world of the spirits, a world populated by terrifying creatures. After stumbling upon a fellow shaman who has been trapped in the spirit world for many years, Pitu must master all of his shamanic powers to make his way back to the world of the living, to his family and to the girl that he loves.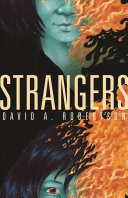 Strangers, by David A. Robertson
Grades: 7-12. When Cole Harper returns to Wounded Sky First Nation, he finds his community in chaos: a series of murders, a mysterious illness ravaging the population and reemerging questions about Cole's role in the tragedy that drove him away ten years ago.
–
–
Tilly: A story of hope and resilience, by Monique Gray Smith
Grades: 9-12. Tilly has always known she's part Lakota on her dad's side. She's grown up with the traditional teachings of her grandma, relishing the life lessons of her beloved mentor. But it isn't until an angry man shouts something on the street that Tilly realizes her mom is Aboriginal too–a Cree woman taken from her own parents as a baby. Now she must deal with her mother's pain, as well as her own.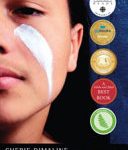 The marrow thieves, by Cherie Dimaline
Grades: 9-12. Humanity has nearly destroyed its world through global warming, but now an even greater evil lurks. The indigenous people of North America are being hunted and harvested for their bone marrow, which carries the key to recovering something the rest of the population has lost: the ability to dream. In this dark world, Frenchie and his companions struggle to survive as they make their way up north to the old lands.
–
Graphic Novels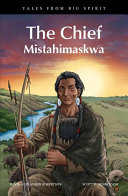 The Chief Mistahimaskwa, written by David Alexander Robertson, illustrated by Scott B. Henderson
Grades: 4-6. On her way to school one day, Sarah is relieved to find the book she'd dropped the day before – shortly after an encounter with a bear. But when she opens it, the story within, about the Cree chief Mistahimaskwa, comes alive. It takes Sarah back to the Saskatchewan Plains of 1832, where the young boy who would become the great chief first learns the ways of his people, to the final days of his life. Part of the Tales from Big Spirit series.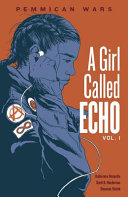 A girl called Echo, Vol 1: Pemmican Wars, written by Katherena Vermette, illustrated by Scott B. Henderson, coloured by Donovan Yaciuk
Grades: 5-12. Echo Desjardins, a 13-year-old Métis girl adjusting to a new home and school, is struggling with loneliness while separated from her mother. Then an ordinary day in Mr. Bee's history class turns extraordinary, and Echo's life will never be the same. In the following weeks, Echo slips back and forth in time. She visits a Métis camp, travels the old fur-trade routes, and experiences the perilous and bygone era of the Pemmican Wars. Also available as an eBook.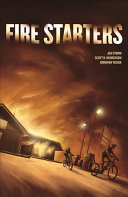 Fire starters, story by Jen Storm, illustrated by Scott B. Henderson, and colours by Donovan Yaciuk
Grades: 6-9. Looking for a little mischief after finding an old flare gun, Ron and Ben suddenly find themselves in trouble when the local gas bar on Agamiing Reserve goes up in flames, and they are wrongly accused of arson by the sheriff's son. As the investigation goes forward, community attitudes are revealed, and the truth slowly comes to light. Part of the Debwe Series, which features exceptional Indigenous writing from across Canada.

Red: A Haida manga, written and illustrated by Michael Nicoll Yahgulanaas
Grades: 7-12. Referencing a classic Haida oral narrative, this stunning full-colour graphic novel documents the powerful story of Red, a leader so blinded by revenge that he leads his community to the brink of war and destruction. Red blends traditional Haida imagery into a Japanese manga-styled story. Tragic and timeless, it is reminiscent of such classic stories as Oedipus Rex, Macbeth and King Lear. Also available as an eBook.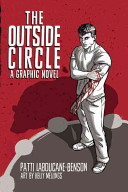 The outside circle, written by Patti LaBoucane-Benson, art by Kelly Mellings
Grades: 8-12. Pete, a young Aboriginal gang member, is sent to jail for killing his mother's boyfriend during a fight. While there, he realizes that he has become a negative influence on his younger brother and decides to turn his life around with the help of traditional Aboriginal healing circles and ceremonies.
–
 7 generations: A Plains Cree saga, written by David Alexander Robertson, illustrated by Scott B. Henderson
Grades: 9-12. Edwin is facing an uncertain future. Only by learning about his family's past – as warriors, survivors of a smallpox epidemic, casualties of a residential school – will he be able to face the present and embrace the future. Part of the 7 Generations Series.
–
 Sugar Falls: A residential school story, written by David Alexander Robertson, illustrated by Scott B. Henderson, original storyboards by Scott Keewatin Sanderson
Grades: 9-12. Abandoned as a young child, Betsy was soon adopted into a loving family. A few short years later, at the age of 8, everything changed. Betsy was taken away to a residential school. There she was forced to endure abuse and indignity, but Betsy recalled the words her father spoke to her at Sugar Falls — words that gave her the resilience, strength, and determination to survive.
Will I see? story by Iskwé and Erin Leslie, script by David Alexander Robertson, art by GMB Chomichuk
Grades: 12. May, a young teenage girl, traverses the city streets, finding keepsakes in different places along her journey.  While May fights against a terrible reality, she learns that there is strength in the spirit of those that have passed. A story of tragedy and beauty, Will I See illuminates the issue of missing and murdered Indigenous women. Based on the story by Iskwé and Erin Leslie.
–
---
Finding More Resources
To find more resources in this area, try the following:
Consult the Xwi7xwa Library's guide to Indigenous Children's Literature.
Search using the General tab on the UBC Library website to look for material in all UBC Library branches.
Search using "Search Education Resources" box in the left hand bar on the Education Library website to limit your results to physical materials in the Education Library.
To find lesson plans, include "lesson plans", "lesson planning", or "activity programs" in your search terms.
Use specific search terms to narrow your results, such as "First Nations", Indigenous, Aboriginal, Musqueam (or any nation), "Comic books, strips, etc.", "Graphic Novels", "Juvenile Fiction.", "

Native peoples–Canada–Fiction.

"

For more help with searching, please visit the Library Service Desk or e-mail ed.lib@ubc.ca.