Listed below are selected teacher resources, picture books, fiction, and non-fiction related to storytelling and oral traditions in Indigenous literature and education.
Teacher Resources
Indigenous storywork: Educating the heart, mind, body, and spirit, by Jo-Ann Archibald
Grades: K-12. Builds on the seven principles of respect, responsibility, reciprocity, reverence, holism, interrelatedness, and synergy that form a framework for understanding the characteristics of stories, appreciating the process of storytelling, establishing a receptive learning context, and engaging in holistic meaning-making. Archibald worked closely with Elders and storytellers in order to develop ways of bringing storytelling into educational contexts. (eBook)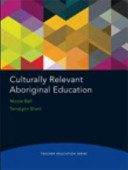 Culturally Relevant Aboriginal Education, by Nicole Bell and Terrylynn Brant
Grades K-12. Provides teacher candidates and in-service teachers with relevant information to help them integrate Aboriginal, First Nations, Métis, and Inuit content, customs, and traditions into the classroom, providing students with a broader perspective of Canada and its population. Includes a chapter on storytelling and Aboriginal pedagogy.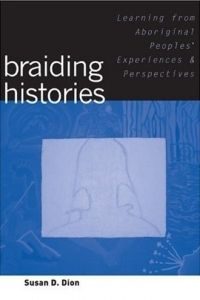 Braiding histories: Learning from Aboriginal peoples' experiences and perspectives, by Susan D. Dion
Grades: 10-12. Reflecting on the process of writing a series of stories, Dion takes up questions of (re)presenting the lived experiences of Aboriginal people in the service of pedagogy. Investigating what happened when the stories were taken up in history classrooms, she illustrates how our investments in particular identities structure how we hear and what we are "willing to know". Will appeal to readers seeking a better understanding of colonialism and Aboriginal–non-Aboriginal relations. (eBook)
–
Picture Books
How the robin got its red breast: A legend of the Sechelt People, written by The Sechelt Nation and Donna Joe, illustrated by Charlie Craigan
These traditional teaching legends come straight from the oral traditions of the Sechelt Nation. Simple and beautifully presented cautionary tales which include some Shishalh language. See also Mayuk the grizzly bear: A legend of the Sechelt People
The qalupalik, written by Elisha Kilabuk, illustrated by Joy Ang
All Inuit know about qalupaliit, strange creatures that live under the sea ice and carry away unsuspecting children on their backs. But when one bright young orphan strays too close to the ice, he soon learns that while qalupaliit may be very scary, they are also easily tricked. The Qalupalik is the first installment in The Unikkaakuluit Series a new, beautifully illustrated children's series based on the work of celebrated contemporary Inuit storytellers.
Ekwǫ̀ dǫzhìa wegondi (The legend of the Caribou Boy), told by John Blondin in 1993, as told by father, George Blondin, illustrated by Ray McSwain, translated by Mary Rose Sundberg
A young boy is having trouble sleeping at night. He is being called to fulfill his destiny, a destiny which lives on today in the traditions and culture of the Dene people and their relationship to the caribou and the land on which they live. Although Dogrib Elder George Blondin is being acknowledged as the author and storyteller, this legend originated in Dene oral tradition several generations ago.
–
Fiction

Red: A Haida manga, written and illustrated by Michael Nicoll Yahgulanaas
Grades: 7-12. Referencing a classic Haida oral narrative, this stunning full-colour graphic novel documents the powerful story of Red, a leader so blinded by revenge that he leads his community to the brink of war and destruction. Red blends traditional Haida imagery into a Japanese manga-styled story. Tragic and timeless, it is reminiscent of such classic stories as Oedipus Rex, Macbeth and King Lear. Also available as an eBook.
Strangers: The Reckoner trilogoy, book 1, by David A. Robertson
Grades: 9-12. With the aid of an unhelpful spirit, a disfigured ghost, and his two oldest friends, Cole tries to figure out his purpose, and unravel the mysteries he left behind a decade ago. Will he find the answers in time to save his community?This mystery-suspense novel incorporates elements of Indigenous storytelling using a modern lens. Coyote features prominently in this series, taking up the role of trickster.
–
Non-Fiction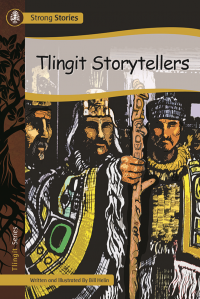 Tlingit storytellers, written and illustrated by Bill Helin (on order)
Grades: 2-4. In this book, Bill Helin explains the importance of stories and storytellers to the culture and history of the Tlingit people. Often using animals of the forest and ocean as characters, the storytellers wove teachings of survival, respect, and family life into the fabric of their stories.
–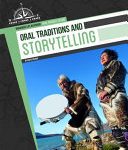 Oral traditions and storytelling, by Anita Yasuda
Grades: 4-6. Explores the role of storytelling in Indigenous culture and how they are keeping their oral traditions alive for future generations. Part of the Indigenous Life in Canada series.

–
Living stories = godı weghàà ets' eèda, written by Therese Zoe, Philip Zoe, and Mindy Willett, photographs by Tessa Macintosh
Grades: 4-7. In Living Stories, Therese Zoe translates the stories and traditional wisdom of Tlicho Elders Philip Zoe and Elizabeth Chocolate. Join Tlicho young people, Shelinda, Forest, and Bradley, as they learn about making dry-fish, bows and arrows, and birch-bark baskets; the practices of old-time healers; as well as the sacred stories that tell the history of the Tlicho people. Part of The Land is Our Storybook series.
People of the land: Legends of the four host First Nations, by Johnny Abraham and other contributors
Grades: 4-9. An anthology of the sacred legends of the four host First Nations, the Lil'wat, Musqueam, Squamish, and Tsleil-Waututh which have been passed down from generation to generation through the Elders and are integral to the teachings and oral traditions of First Nations people. These stories link people to the land and to each other and pass on traditional knowledge and history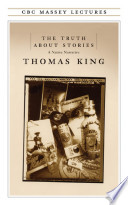 The truth about stories: A Native narrative, by Thomas King
Grades: 10-12. Beginning with Native oral stories, King weaves his way through literature and history, religion and politics, popular culture and social protest, in an effort to make sense of North America's relationship with its Aboriginal peoples.
–
–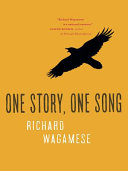 One story, one song, by Richard Wagamese
Grades: 10-12. Focuses on stories: how they shape us, how they empower us, how they change our lives. Ancient and contemporary, cultural and spiritual, funny, and sad, the tales are grouped according to the four Ojibway storytelling principles: balance, harmony, knowledge, and intuition. (eBook)
–
---
Finding More Resources
To find more resources in this area, try the following:
Consult the Xwi7xwa Library's guide to Indigenous Children's Literature.
Search using the General tab on the UBC Library website to look for material in all UBC Library branches.
Search using "Search Education Resources" box in the left hand bar on the Education Library website to limit your results to physical materials in the Education Library.
To find lesson plans, include "lesson plans", "lesson planning", or "activity programs" in your search terms.
To find picture books, include "children's books", "juvenile literature", "juvenile fiction" or "picture books in your search terms.
Use specific search terms, such as: "First Nations", Indigenous, Aboriginal, Musqueam (or any nation), "Oral Tradition", Storytelling
For more help with searching, please visit the Library Service Desk or e-mail ed.lib@ubc.ca.