Listed below are dual language picture books in languages other than Indigenous, French, and Spanish.

Stepping Stones: A Refugee Family's Journey, by Margriet Ruurs; artwork by Nizar Ali Badr
In this picture book, a young girl and her family are forced to flee their village to escape the civil war that has engulfed Syria and make their way toward freedom in Europe. Text is in English and Arabic.
–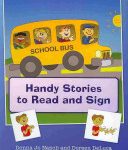 Handy Stories to Read and Sign, by Donna Jo Napoli and Doreen DeLuca; illustrated by Maureen Klusza
Handy Stories to Read and Sign takes a bilingual, fun approach to help beginning readers, deaf and hearing, improve their comprehension of both English and American Sign Language (ASL). Charmingly illustrated, the five stories presented here increase in complexity as the children's vocabulary and reading skills increase during the school year.
–

Norman, Speak!, by Caroline Adderson; pictures by Qin Leng
After a family adopts a dog from a local shelter, they cannot understand why he doesn't respond to commands, until a chance encounter in the dog park reveals that their new dog only understands Chinese.
–
Sun Stone Says: Tonaltin: Días de Piedra, by  Ianna Andréadis; text by Elisa Amado; Sun Stone by Felipe Dávalos
The Aztecs' apocalyptic beliefs about the end of time were depicted on the Sun Stone calendar found in 1790 in what is now Mexico City. In 20 exquisite black-and-white brush drawings by Ianna Andréadis and a full-color painting of the Sun Stone by Felipe Dávalos, the Aztec calendar comes to life. Each month appears in English, Spanish, and Nahuatl, and the text puts the images into context. This book is a wonderful introduction to the magic of Aztec cosmology, an engaging resource for children studying Meso-American cultures, and a fascinating gift book for anyone interested in the Aztecs and their interpretations of time. Text is in English, Nahuatl, and Spanish, with afterwards in English and Spanish.
–

My First Book of Tagalog Words: Filipino Rhymes and Verses, by Liana Romulo; illustrations by Jaime Laurel
A series of rhymes and verses in English that introduce Philippine words and culture to preschool children, featuring one word for each letter of the alphabet. Text is in English with Tagalog vocabulary words
–

The Rabbit's Escape: Kusa Ilsaenghan Tʻokki, by Suzanne Crowder Han; illustrated by Yumi Heo
Tricked into visiting the underwater kingdom where the Dragon King of the East Sea wants his liver, a clever rabbit uses his wits to escape. text is in English and Korean.
–
China's Bravest Girl: the Legend of Hua Mu Lan: Jin Guo Ying Xiong Hua Mulan, by  by Charlie Chin; illustrated by Tomie Arai; Chinese translation by Wang Xing Chu
Legend of Hua Mu Lan who goes to war disguised as a man to save the family honor and becomes a great general. Text is in English and Chinese with parallel title in Chinese characters.
–
Grandpa's Town, by Takaaki Nomura; translated by Amanda Mayer Stinchecum
A young Japanese boy, worried that his grandfather is lonely, accompanies him to the public bath. Text is in English and Japanese. Translation of: Ojīchan no machi. "A Cranky Nell book."
–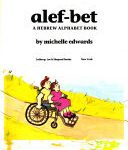 Alef-bet: A Hebrew Alphabet Book, by Michelle Edwards
This Hebrew alphabet book features three siblings and their parents in their everyday family life at home.
–
Lala Salama, by Hannah Heritage Bozylinsky
An African lullaby in Swahili and English in which a little boy says good night to all the animals and ends with his mother
–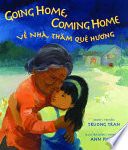 Going Home, Coming Home, by Truong Tran; illustrations, Ann Phong
A young girl visits her grandmother in Vietnam where her parents were born and learns that she can call two places home. Text is English and Vietnamese.
–
Table, Chair, Bear: A Book in Many Languages, by Jane Feder
Presents illustrations of objects found in a child'sroom, labeled in thirteen different languages, including Spanish, Vietnamese, Japanese, and French.
–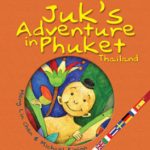 Juk's Adventure in Bangkok Thailand, by Meng Lin Chen and Michael Kirjon
Juk, a Thai boy from Phuket, visits his friend in Bangkok, Thailand. Together they visit places of interest in Bangkok, including the King's Palace, the Chao Praya River and the Floating Market. Children will enjoy the brilliant pictures and simple text. This story has been translated into nine languages.
–
Here Comes the Cat!: Si︠u︡da Idet Kot!, by Frank Asch and Vladimir Vagin
A mouse rides a bicycle, boat, plane, and fish in order to elude the cat. Text is in both English and Russian.
–
Finding More Resources
To find more Dual-Language (Bilingual) Picture books, try the following:
Search using the General tab on the UBC Library website to look for material in all UBC Library branches.
Choose Subject Terms from the drop down menu and type "bilingual"
On the next line, choose AND and find Subject Terms from the drop down menu again and type "fiction"
Click Search
To limit your results to materials in the Education Library, use "Search Education Resources" box in the left hand bar on the Education Library website and search for "bilingual" AND "fiction"
For more help with searching, please visit the Library Service Desk or e-mail ed.lib@ubc.ca.