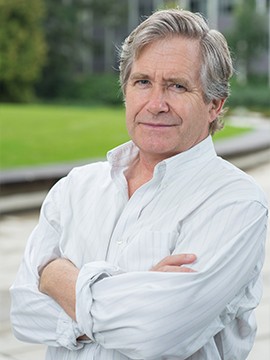 Steven Taubeneck received a Ph.D. from the University of Virginia in 1988. His dissertation deals with the early (1900-1912) writings of Franz Kafka. He has since published several articles on Kafka, the latest dealing with In der Strafkolonie. From 1988-1992 he worked at the University of Washington in German and Comparative Literature. His interests led increasingly towards cultural studies. He has published from this perspective on methodology and on Heiner Müller and the GDR. Throughout, he has worked on postmodernism and the relations between philosophy and literature. Regarding postmodernism, he has published on architecture, literature, theory, and the difficulties of the postmodern forest; regarding philosophy, he has published on Hegel, Nietzsche, and Richard Rorty. Taubeneck argues for an interdisciplinary concept of aesthetic experience that cuts across traditional conceptual distinctions.
Selected publications:
"Nature, Postmodernity, and German Studies: The Case of Clayoquot Sound," inGermanics Under Construction, Intercultural and Interdisciplinary Prospects, eds. Jorg Roche and Thomas Salumets (Munich: iudicium, 1996), 157-72.
"Irony, Contingency, and Postmodernity: 'In the Penal Colony,'" Approaches to Teaching Kafka's Short Fiction, ed. Richard 

T.

Gray (New York: 

MLA 

(Modern Languages Association), 1995), 114-122.
"The Ground is No Longer Flat: Postmodernity from Architecture to Philosophy," inCritical Architecure and Contemporary Culture, ed. William Lillyman (new York: Oxford

UP, 1994

), 197-209
"Bloom, Nietzsche, and the Critique of Postmodernism," in Fictions of Culture. Essays in Honour of Walter 

H. 

Sokel, ed. Steven Taubeneck (New York: Peter Lang, 1991), 343-351.