July 27th, 2011 by Sally Taylor | No Comments »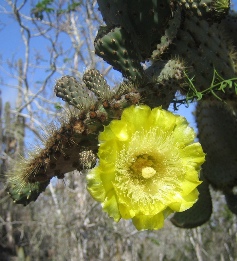 The Nomenclature Section of the International Botanical Congress has approved changes to the International Code of Botanical Nomenclature, including a new article in the Code that allows the names of new taxa to be accepted when they appear either in electronic journals and books or in traditional print materials. Previously new names were only considered valid when published in hard-copy print materials.
Other revisions to the Code include updating the title to the International Code of Nomenclature of Algae, Fungi, and Plants to reflect the inclusion of algae and fungi, and a change to the requirement for a Latin validating diagnosis or description to permit either English or Latin.
The changes which take place on January 1, 2012 are described in Outcomes of the 2011 Botanical Nomenclature Section at the XVIII International Botanical Congress, an article by Miller et al. in the latest issue of the Open Access journal PhytoKeys.