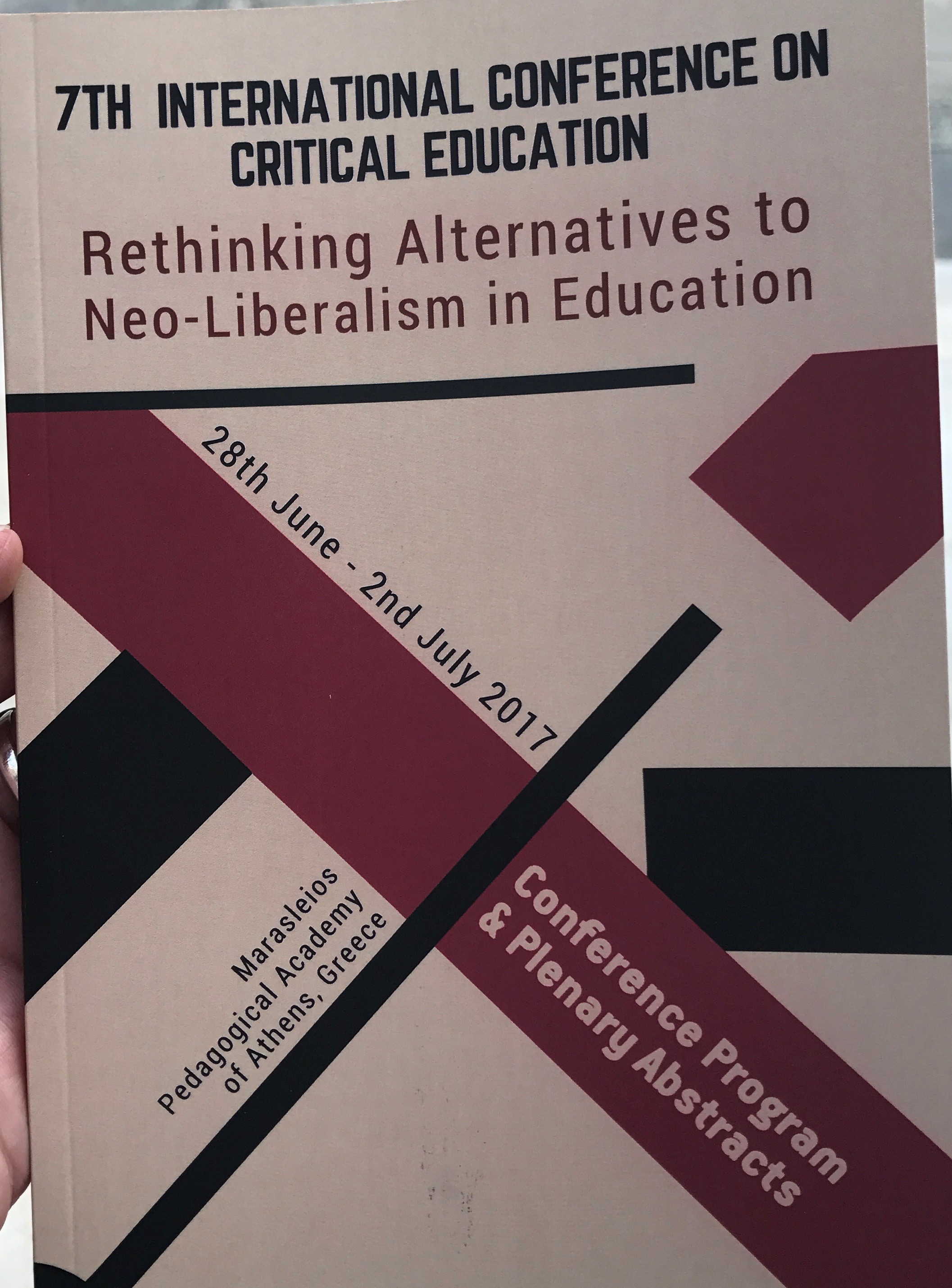 Earlier this month, I was a plenary speaker at the VII International Conference on Critical Education at the University of Athens (and Marasleios Pedagogical Academy of Athens), Greece. The conference theme was "Rethinking Alternatives to Neoliberalism in Education."
The Athens newspaper Documento published an article on the conference by Anna Papadimitriou, which includes interviews with several conference plenary speakers including Dave Hill, Marnie Holborow, Grant Banfield and myself.
Documento, Ο νεοφιλελευθερισμός εισβάλλει σε σχολεια και πανεπιστημια [Neoliberalism invades schools and universities], July 2, 2017, pps. 33-35),
My talk was titled "Democratic Education in the Age of Empire: Critical Pedagogy in the Pursuit of Dangerous Citizenship." Here is the abstract of the talk:
There is a disconnect between the rhetoric and reality of democracy in that subverts traditional approaches to democratic education. The tropes that have historically dominated the discourse on democracy and democratic education now amount to selling students (and ourselves) a lie about history and contemporary life. Our challenge is to re-imagine our roles as educators and find ways to create opportunities for students to create meaningful understandings of the world. Education is not about showing life to people, but bringing them to life. The aim is not getting students to listen to convincing lectures by experts, but getting them to speak for themselves in order to achieve, or at least strive for an equal degree of participation and a more democratic, equitable, and just future. This requires a new mindset, something I call dangerous citizenship.