Contact us / Contacto
Meet the Coordinator / Conoce a la coordinadora: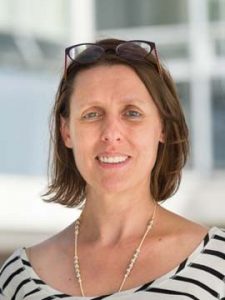 Dr. Maria Carbonetti
Department of French, Hispanic and Italian Studies (UBC)

Why participate in Spanish for Community?
To improve and expand your communication skills, reading, and writing in Spanish through the experience
Learn about the Hispanic community through direct contact with its members
Interact with and learn about agencies and organizations that serve the Hispanic community
Apply your knowledge of Spanish (as well as other areas) in real contexts, and gain voluntary work experience in bilingual Spanish-English settings
Inform yourself about possible work opportunities (volunteer and paid) with agencies that participate in their projects.
How to participate

Students: It is not necessary to be part of the FHIS department or registered in our courses. For students who are interested, there are two different ways to participate:
Through the course SPAN 207, which is a conversation course in which the projects are part of the curriculum
If you possess an intermediate-advanced level of Spanish or are bilingual you can  volunteer.
If you are interested, get in touch with the coordinator,  Dr. Maria Carbonetti, by email: maria.carbonetti@ubc.ca
Agencias and organizations: If you are interested, please contact the coordinator,  Dr. Maria Carbonetti, by email: maria.carbonetti@ubc.ca
¿Por qué participar en Español para la Comunidad?
Mejora y expande tus habilidades de comunicación, lectura y escritura en español a través de experiencias comunitarias.
Aprende sobre la comunidad hispana a través de la interacción directa con sus miembros.
Interactúa y aprende sobre agencias y organizaciones que sirven a la comunidad.
Aplica tus conocimientos en español y en otras áreas en contextos reales y adquiere experiencia en trabajo voluntario bilingüe español-inglés.
Infórmate sobre posibilidades de trabajo (voluntarias y pagas) con las agencias que participan en los proyectos.
Cómo participar
Estudiantes:
A través del curso Spaninsh 207 que es un curso de conversación,  o del cusos de traducción Spanish 401,  en los que los proyectos comunitarios son parte del curriculum
De forma voluntaria si tienes un nivel intermedio-avanzado de español o eres bilingüe. No necesitas ser parte del FHIS ni estar registrado en nuestros cursos.
Contacta a la coordinadora, Dra. Maria Carbonetti por correo electrónico: maria.carbonetti@ubc.ca
Agencias y organizaciones: Contactar a la coordinadora, Dra. Maria Carbonetti, por correo electrónico: maria.carbonetti@ubc.ca