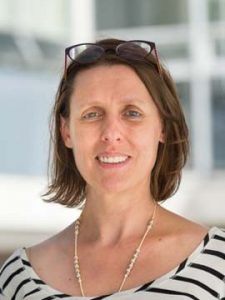 Dr. Maria Carbonetti, Director
FHIS_Maria Carbonetti
Department of French, Hispanic and Italian Studies (UBC)

"Knowledge emerges only through invention and re-invention, through the restless, impatient, continuing, hopeful inquiry human beings pursue in the world, with the world, and with each other." Paulo Freire
These words, are present in my mind and heart and have guided me not only in my academic  but in my personal life. But it wasn't t until  2010 with the first pilot project,  when I found a way to bring my teaching practices in the direction of Freire's thought by creating spaces and by designing projects for community engagement in Spanish language courses.  After that year, more opportunities to work with the Hispanic community local and abroad came non stop with small and large projects and different partners organizations.  Finally,  in 2016, the Spanish for Community initiative was born, as a hub for community-based experiential and service-learning projects at the FHIS.  SFC designs, coordinates and run multiple linguistic and culture-based projects for specific courses, cross-course projects and also program-related (Spanish and Latin American Studies) events providing curriculum-based and relevant experiential opportunities for the students and instructors, and promoting cultural awareness, civic engagement, social justice and connecting the classroom with the community through cooperation and mutual interest.
Why participate in Spanish for Community?
To improve and expand your communication skills, reading, and writing in Spanish through the experience
Learn about the Hispanic community through direct contact with its members
Interact with and learn about agencies and organizations that serve the Hispanic community
Apply your knowledge of Spanish (as well as other areas) in real contexts, and gain voluntary work experience in bilingual Spanish-English settings
Inform yourself about possible work opportunities (volunteer and paid) with agencies that participate in their projects.
How to participate

Students: It is not necessary to be part of the FHIS department or registered in our courses. For students who are interested, there are two different ways to participate:
Through registering in the following courses Span 206- 207 (Conversational Spanish I-II), Spanish 301-302 (Advanced Spanish I-II) and Spanish 401(Translation Spanish) to participate in projects tailored for each level. Some of the projects are open and volunteer-based, and others are integrated as service learning component.
If you possess an intermediate-advanced level of Spanish or are bilingual you can  volunteer. You do not have to be enrolled in any specific Spanish course to be part of SFC.
If you are interested, get in touch with  Dr. Maria Carbonetti (maria.carbonetti@ubc.ca or spanish.for.community@ubc.ca )
Agencies and organizations: If you are interested, please contact,  Dr. Maria Carbonetti, by email: maria.carbonetti@ubc.ca or spanish.for.community@ubc.ca