2018-2019 , SPANISH FOR COMMUNITY-FHIS:  MORE THAN 120 STUDENTS PARTICIPATING FROM 7 SPANISH COURSES FROM LOWER INTERMEDIATE TO ADVANCED COURSES (A2 TO C1), STUDENTS FROM DIFFERENT YEARS, LEVELS WORKING TOGETHER, 4 INSTRUCTORS,  HOURS OF COMMUNITY ORGANIZATION CO-TEACHING, COLLABORATION FROM THE LATIN AMERICAN STUDIES PROGRAM, AND THE SOCIAL JUSTICE CENTRE,  5 COMMUNITY PARTNERS,  6 PROJECTS, 2 OF THEM WILL IMPACT COMMUNITIES BEYOND BORDERS IN SOUTH AMERICA. (YES, ALL THESE DESERVE CAPITAL LETTERS!)
ATREVERSE/ATRAVESAR LGTBQ LATIN AMERICAN REFUGEES, STUDENTS FROM FHIS COURSES AND BEYOND, VAST-VANCOUVER, MOSAIC, THE HATCH GALLERY-AMS, SOCIAL JUSTICE CENTER, LATIN AMERICAN STUDIES, ALL IN COMMUNITY FOR ONE LAST TIME. LAST EVENT OF THE YEAR. GRACIAS A TODOS, ESTUDIANTES, COLEGAS, PARTNERS, PARTICIPANTES. ES DIFICIL DECIR ADIOS.
MARIA CARBONETTI, SPANISH FOR COMMUNITY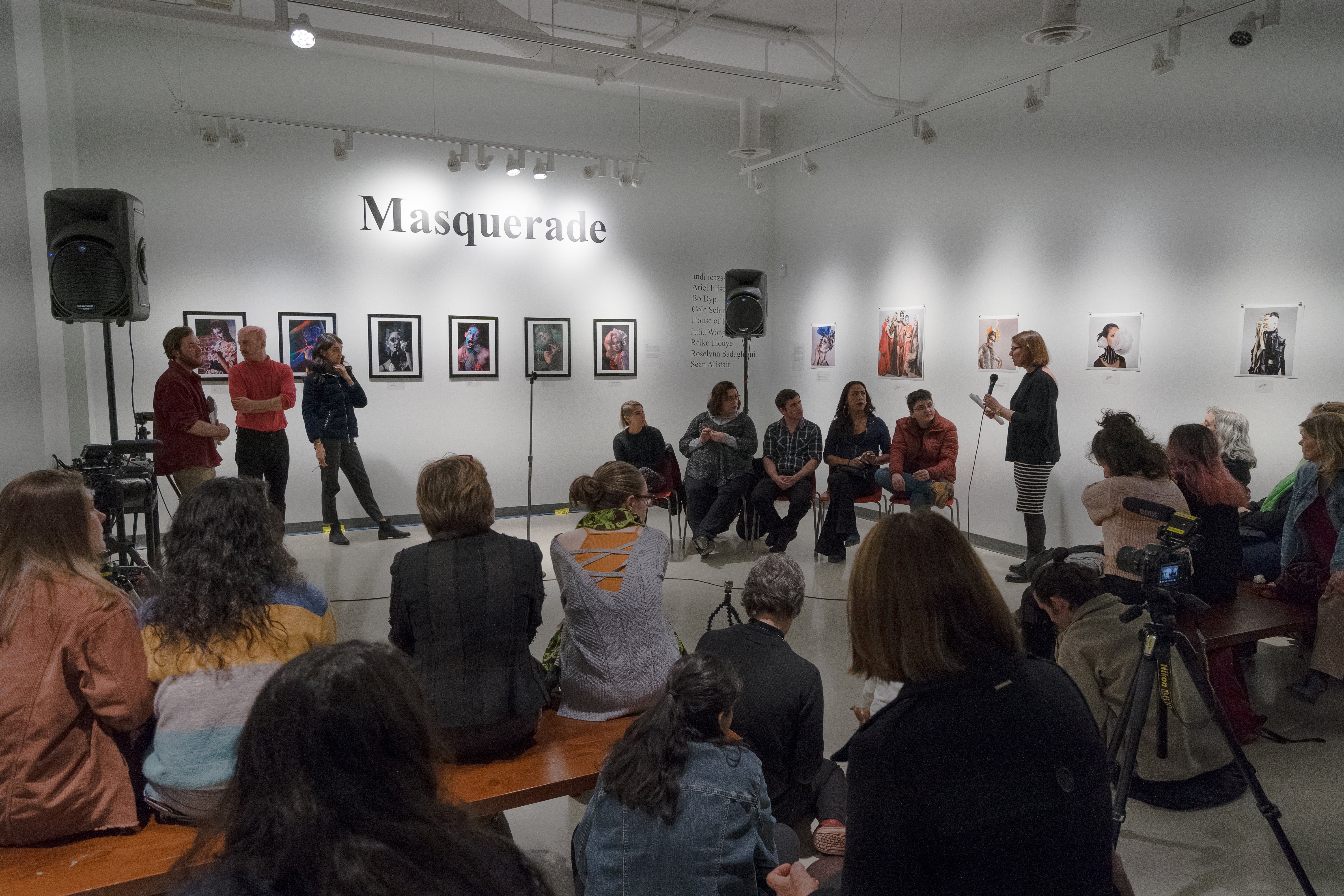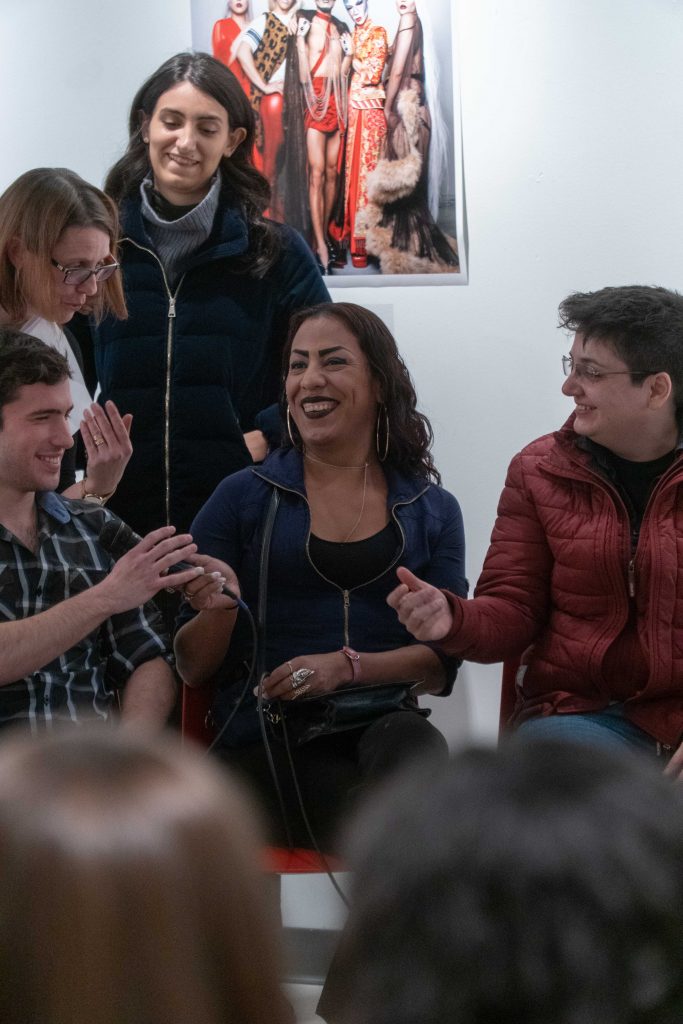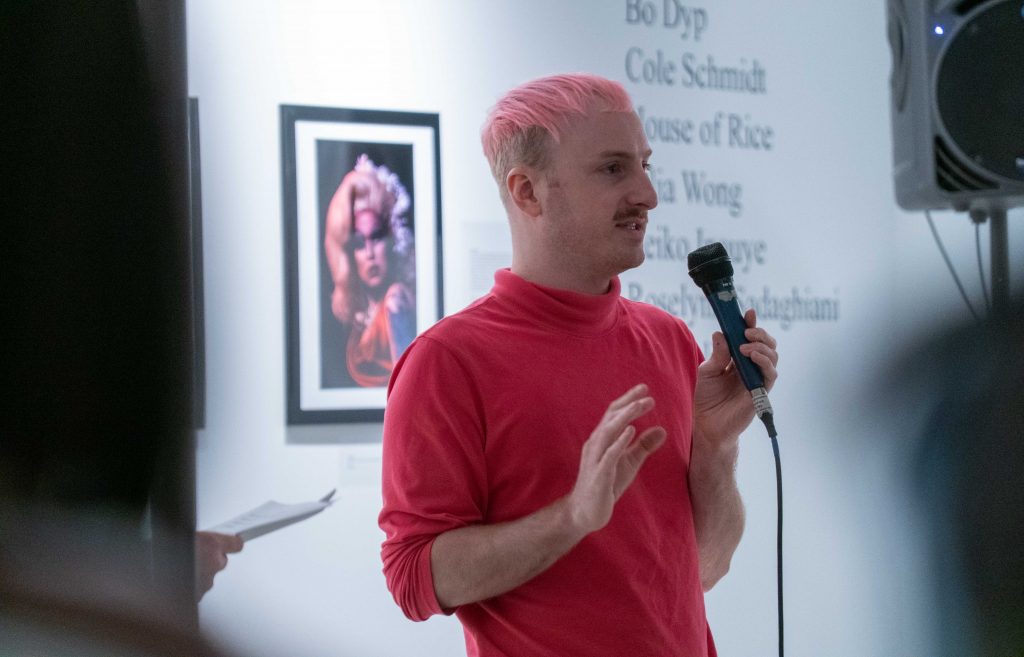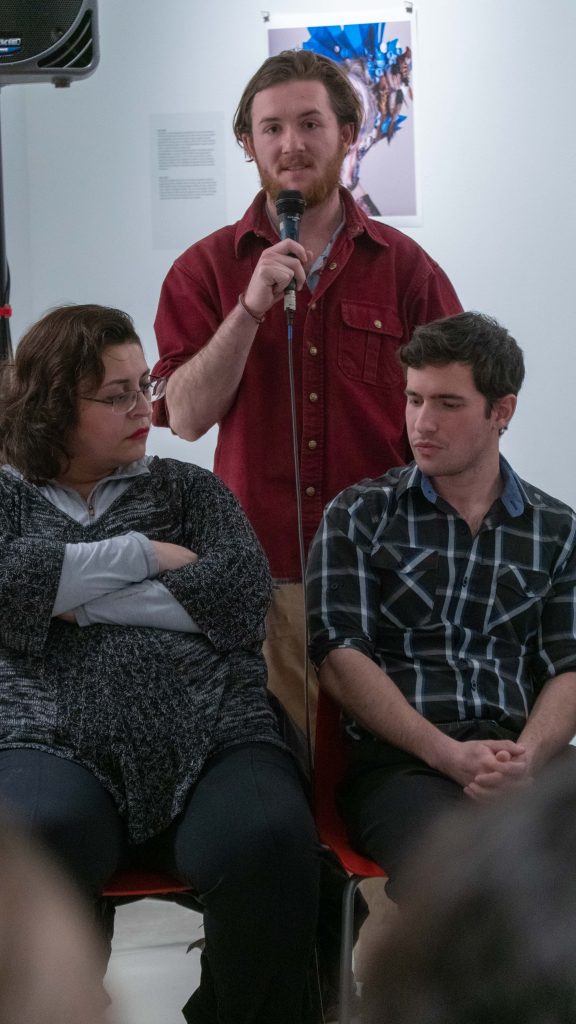 SPANISH FOR COMMUNITY (FHIS) last event of the year, Atreverse/Atravesar (To Dare/ToCross) Living Experiences of LGTBQ Latin American Refugees, with our partners, VAST, MOSAIC, I-Belong, UBC Social Justice Center, Latin American Studied Program. Learning, connecting, listening, empowering through language, storytelling, art and community.
Five years ago a group of our students in a service learning project translated a guide for the Refugees and Asylum Seekers Hearing Process, that still now is helping refugees claimants in BC and other provinces in navigating their difficult legal journey to be accepted in Canada. Now, years later, we have had the opportunity to meet once again some of the many people we served while learning through community engaged pedagogy, this time LGTBQ folks, a minority inside a minority. Our guest participants Jorge, Jennifer, Osiris, Miriam and Gregoria shared with us, students, faculty, and the community, stories and reflections, they answered our questions with honesty and courage.
We ended bringing art to action by the hand of one of the Masquerade exhibition's artist, Andi Icaza with a collective piece, a communal canvas we all painted, with a question: "What heals us"? Qué nos sana?
My deepest thank you to all participants, the colleagues and friends that came, the Hatch Gallery, Maxim and Andi , Matias and Sara from Vast and Zaarghona from Mosaic, our student liaison Jacob Fisher Credo, Paige for the media team images and video and Hari for the images, Stephanie and Jacob for interpreting. And finally to my friend, "cumpay" and inspiration, Maria Adelaida Escobar, for everything.