We are delighted to welcome our new Translation Team 2022! The translation/adaptation of the procedures manual for starting teams and organize their training created here at UBC  by professor Don Mackenzie MD.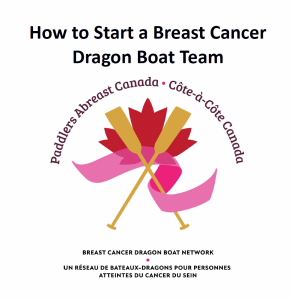 Let's meet them and read about why they have joined this co-curricular project in collaboration with Paddlers Abreast Canada and the Breast Cancer Dragon Boat Network.
Andrea Martínez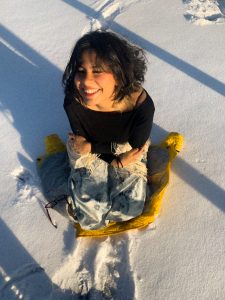 SFC is open to students in other departments that wants to collaborate offering their linguistics and cultural skills to the Spanish speaking communities outside UBC, locally and abroad. One of those SFC Fellows is Andrea Martínez that is taking not one but two roles as translator and also as an editor. Thank you Andrea we are thrilled to have you with us!
"My name is Andrea, and I am a 4th-year International Relations student, with a special interest in migration justice. I am interested in language mediation for community engagement because growing up, and moving around a lot, the facilitation of navigating new contexts through familiar languages and expressions brought a lot of comfort and accessibility that if I am able to, I wish to now facilitate for others. Especially since, at least this project, provides the ability for spreading crucial information that can be very beneficial for the communities that come in contact with the material."
Bowen Wright
Bowen is one of our most esteemed students at the FHIS and she has being part of SFC in other projects. We are thrilled to welcome you back at SFC!
I am a fourth year undergraduate student double-majoring in International Relations and Spanish. In 2019, I was inspired to major in Spanish while participating in a Global Seminar in Quito, Ecuador, and completing a research paper on Ecuadorian youth's access to public health resources. I am looking forward to learning about another health initiative through the Breast Cancer Dragon Boat Network, and I am excited to develop my translation skills as a part of this Spanish for Community team! 

I have always been passionate about female empowerment through sport, so I am happy to be able to use my Spanish language skills to contribute to this inspiring project. In my studies in International Relations and Spanish I enjoy learning about community health initiatives that contribute to gender equity. I am grateful for the opportunity to move my interest in female-centered health initiatives beyond the classroom and into the community!
Eeman Al-Sulaiti
Hi! I'm Eman Al-Sulaiti (she/her), a recent graduate in Modern European Studies with a minor in Spanish. As a Qatari who picked up Spanish as a foreign language, I'm happy to be a returning translator in the Spanish For Community program, where I can apply my learning to real-world contexts and meaningful projects.

I'm eager to contribute to Paddlers Abreast Canada's mission through SFC in honour of my grandmother and everyone who supported her in her fight against cancer. A strong support circle was indispensable to my grandmother, our family and friends, so I'm a big believer in Paddlers Abreast Canada's initiative and hope that our team effort in this translation will spread awareness and empathy for everyone affected by cancer.
Pierre-Luis Anglade
We welcome Pierre-Luis to SFC .Pierre-Luis is an international student in Hispanic Studies from France. We are delighted to have you in our new Translation Team!
"I am a third-year exchange student from France majoring in English and Spanish back in my country. I have always had a keen interest for languages which encouraged me to travel and study abroad for my last year as an undergraduate student (undergraduate studies only last three years in France). As I will be studying medical translation back in France, I decided to get more involved in community projects such as the Breast Cancer Dragon Boat Network initiative.

To me, language mediation is critical as it allows knowledge, research, and stories to be shared to audiences going through similar hardships. Projects related to community health are all the more important as they remind people that they are not alone in their everyday fight which is why it is an honor for me to bring my contribution to this health initiative.".