Staying healthy in university can be tough! Whether it is because your fridge is too small, your roommate lives off junk food, or it may be easier to shop at fast food restaurants or eat in the cafeteria. Eating that way isn't necessarily cheaper, or healthier. But never fear! With these dorm-friendly snacks you'll be ready to tackle your day with a bunch of energy and a full stomach. All you'll need is a microwave and a toaster.
Who wants S'more?
          S'mores for breakfast? Heck yes! A little oatmeal with a kick will be perfect for those early morning workouts or study sessions before class. Adding chocolate or marshmallows to your breakfast won't hurt you, especially if it's in moderation. This delicious recipe should help you kick-start your day full of energy, until lunchtime.
          Microwave oats and water together, for 2 minutes on high. Stir until thick. Add in cinnamon. Top with chocolate chips, marshmallows and a graham cracker. And you're in heaven!
Ingredients:
1/2 Tbsp Mini Dark Chocolate Chips
1/3 Cup Whole Grain Oats
1/2 Cup Water
1 Tsp Ground Cinnamon
1 Jumbo Marshmallow (cut up)
1/4 Large Whole Grain Graham Cracker
Banana Breakfast Bread!?
          My personal favorite, Banana Breakfast Bread, is perfect for pretty much any time! Late night studying, pre-workout snack, you name it. This simple treat will keep you going and it is so easy to make! Toast your bread, cut up a banana, drizzle a little honey on top and a dash of cinnamon. If you're feeling extra daring, add some chunky peanut butter.
Ingredients:
1 Slice Whole Grain Toast
1/2 Banana Sliced and Mashed
1 Tsp Cinnamon Toast Seasoning
Drizzle of yummy honey!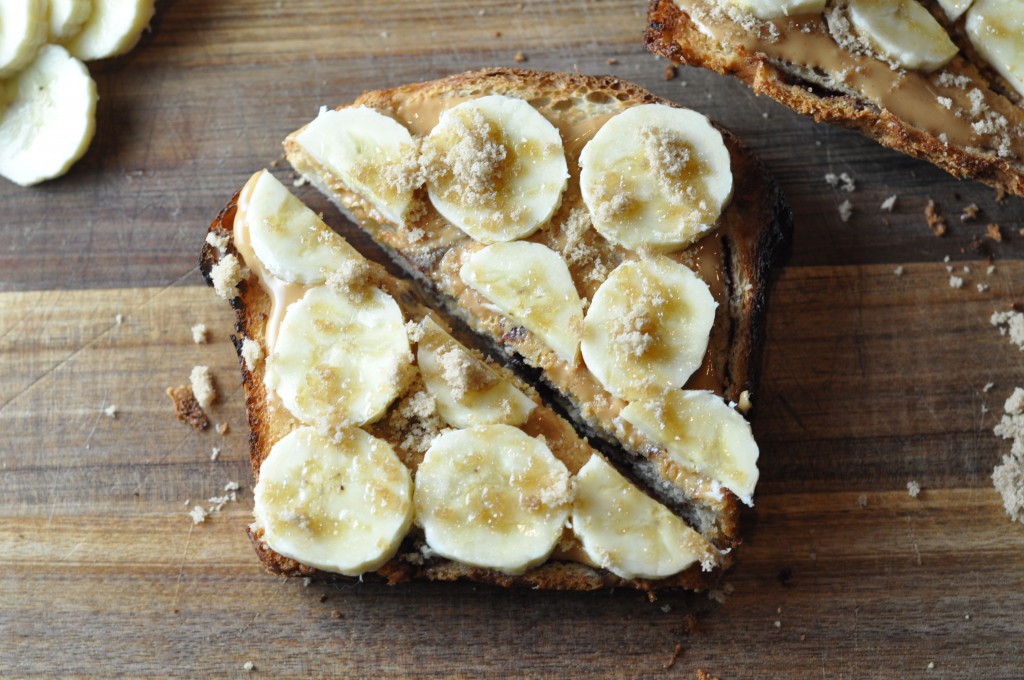 by Emese Leta