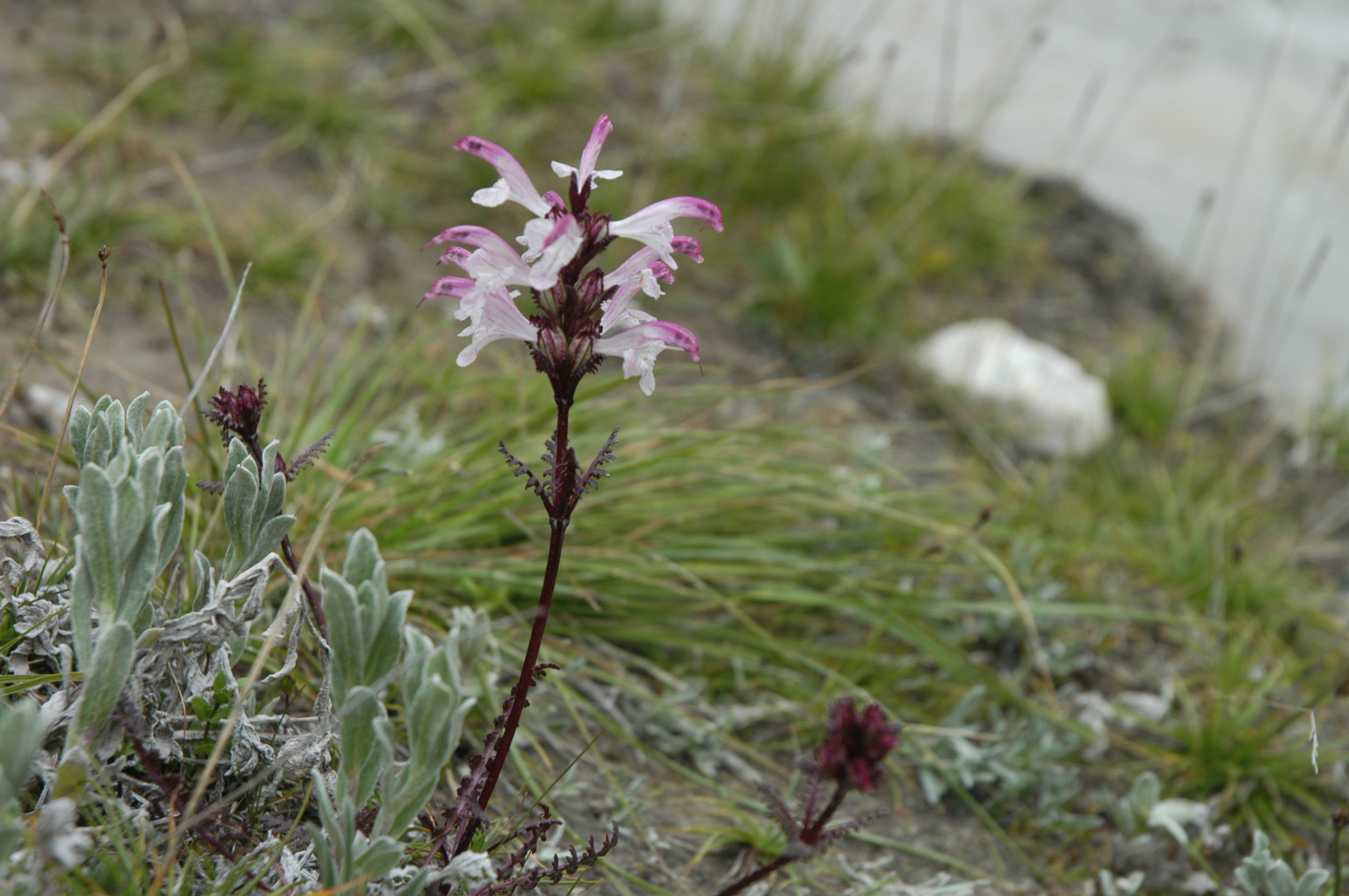 Common name: Lousewort
Family: Orobanchaceae (formerly Scrophulariaceae)
Information:
Photo:
Main: Ghondghoro Glacier, ca. 4700 m. K. Hewitt, 2008.
Middle: Shingchukpi Bransa, ca. 4050 m. K. Hewitt, 2009.
Bottom: Deosai Plateau, ca 4000 m. N. Hewitt, July 22 2016.
Sources and additional resources:
Polunin, O. and A. Stainton (1999). Flowers of the Himalaya. Oxford University Press, Delhi. Entry 173 (p. 300).
WFO (2021): Pedicularis cheilanthifolia Schrenk. Online at: http://www.worldfloraonline.org/taxon/wfo-0000470480. Accessed on: 11 Jul 2021.
Notes:
Specimens of Pedicularis bicornuta, P. pectinata and P. cheilanthifolia (SW classified as P. punctata – white flower) from Thalle Valley, herbarium specimens 211-213.