Mat forming, cushion plant species. Taller white blossoms belong to a different species.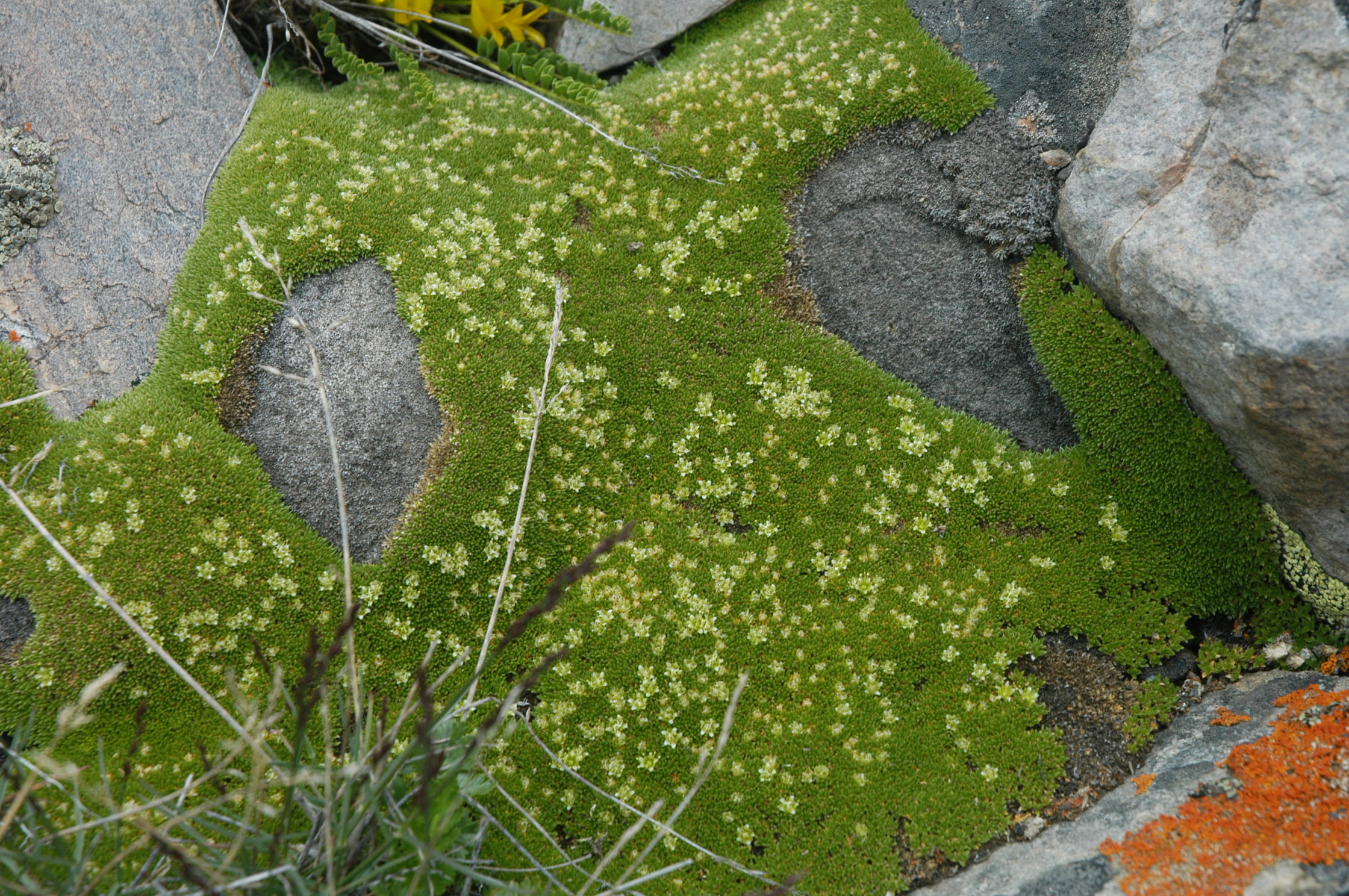 Common name:
Family: Caryophyllaceae
Information:
Photos: Main: Ghondghoro Glacier, ca. 4850 m. K. Hewitt, 2013;
Middle: Ghondoghoro Glacier, ca. 4800 m, 35° 35′ 7″ N, 76° 22′ 21″ E; 35.585278, 76.3725. Photo By K. Hewitt, 2008 while conducting glacier research.
Bottom: K. Hewitt, location/date TBD.
Sources and additional resources:
GBIF Secretariat (2021). Thylacospermum caespitosum (Cambess.) Schischk. in GBIF Backbone Taxonomy. Checklist dataset https://www.gbif.org/species/7883218. Accessed Jul 25 2021.
Polunin, O. and A. Stainton (1999). Thylacospermum caespitosum (Cambess.) Schischkin (T. rupifragum) Flowers of the Himalaya. Oxford University Press, Delhi. Entry 187 (pp. 51; plate 16).
Missouri Bot Garden (2021). Thylacospermum caespitosum (Cambess.) Schischk. in Tropicos Flora of Pakistan. http://legacy.tropicos.org/Name/6303253?projectid=32. Accessed on: 25 Jul 2021
WFO (2021). Thylacospermum caespitosum (Cambess.) Schischk. Online at:
http://www.worldfloraonline.org/taxon/wfo-0001292296. Accessed on: 25 Jul 2021