Listed below are selected resources for teachers, picture books, fiction, and non-fiction related to Sexual Orientation and Gender Identity (SOGI).
Teacher Resources Related to SOGI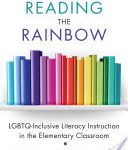 Reading the rainbow: LGBTQ-inclusive literacy instruction in the elementary classroom, by Caitlin L. Ryan and Jill M. Hermann-Wilmarth
Grades: K-5. The authors show how expanding the English language arts curriculum to include representations of LGBTQ people and themes will benefit all students, allowing them to participate in a truly inclusive classroom. The text describes three different approaches that address the limitations, pressures, and possibilities that teachers in various contexts around these topics.
–
Gender diversity and LGBTQ inclusion in K-12 schools: A guide to supporting students, changing lives, by Sharon Verner Chappell, Karyl E. Ketchum, and Lisa Richardson
Grades: K-12. An in depth guide on how to create supportive and inclusive classrooms for LGBTQ and gender-diverse students in all grades. Includes an exploration of anti-discrimination law and policy, research, and real-world practices related to inclusive school environments, curriculum, and pedagogy for LGBTQ students. eBook only.
–
Gay and lesbian history for kids: The century-long struggle for LGBT rights, with 21 activities, by Jerome Pohlen
Grades: 3-8. Who transformed George Washington's demoralized troops at Valley Forge into a fighting force that defeated an empire? Who cracked Germany's Enigma code and shortened World War II? Who successfully lobbied the US Congress to outlaw child labor? And who organized the 1963 March on Washington? Ls, Gs, Bs, and Ts, that's who …
–
The gender quest workbook: A guide for teens and young adults exploring gender identity, by Rylan Jay Testa, Deborah Coolhart, and Jayme Peta
Grades: 7-12. A digital workbook to help navigate your gender identity and expression at home, in school, and with peers. (eBook)
–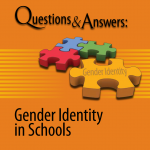 Questions & answers: Sexual orientation in schools, by the Public Health Agency of Canada
Grades: K-12. First published in 1994 and revised in 2003 and 2008, these guidelines were developed to assist professionals working in the area of health promotion and sexual health education in programming which supports positive sexual health outcomes.
–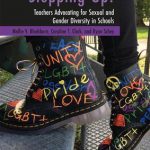 Stepping up! Teachers advocating for sexual and gender diversity in schools, by Mollie V. Blackburn, Caroline Clark, and Ryan Schey
Grades: K-12. Offers inspiring suggestions for ways teachers and teacher educators can stand up and speak out for students to create welcoming classroom climates for LGBTQ and gender diverse youth. (eBook)
–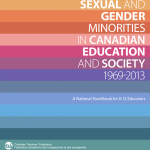 Sexual and gender minorities in Canadian education and society, 1969-2013: A national handbook for K-12 educators, by Andre P. Grace and Kristopher Wells
Grades: K-12. This guide presents a detailed overview of what has been done from coast to coast to coast since the decriminalization of homosexuality in 1969 to improve the situation of sexual and gender minorities in Canadian society and, more specifically, in education.
–
Safe is not enough: better schools for LGBTQ students, by Michael Sadowski
Grades: K-12. Illustrates how educators can support the positive development of LGBTQ students in a comprehensive way so as to create truly inclusive school communities.
–
Sexual identities in English language education: Classroom conversations by Cynthia D. Nelson
Grades: K-12. Draws on the experiences of language teachers and learners, and uses a range of research and theory, including queer education research, to provide guidance on engaging with LGBTQ themes in the classroom.
–
Sexuality education: Theory and practice by Clint E. Bruess and Elizabeth Schroeder
Grades: K-12. The authors strikes a balance between content and instructional strategies that help students assess their own attitudes and knowledge of human sexuality.
–
Interrupting hate: Homophobia in schools and what literacy can do about it, by Mollie V. Blackburn
Grades: 7-12. Focuses on the problems of heterosexism and homophobia in schools and explores how these forms impact LGBTQ youth and all young people. The author shows how concerned teachers can engage students in literacy practices both in and out of school to develop positive learning environments.
–
Tomboys and other gender heroes: Confessions from the classroom, by Karleen Pendleton Jiménez
Grades: K-12. This work brings together gender stories from approximately 600 children and youth. Set in both urban and rural contexts, these young people show how their schools and communities respond to their bodies, passions, and imaginations.
–
Gay-straight student alliance handbook: A comprehensive resource for Canadian K-12 teachers, administors and school counsellors by Kristopher Wells
Grades: K-12. This handbook is part of a series of bisexual, gay, lesbian, trans-identified and two-spirited (BGLTT) educational resources produced by the Canadian Teachers' Federation. It is designed to assist teachers, school administrators and counsellors in understanding the educational, health and safety needs of those students who are or are perceived as being BGLTT.
–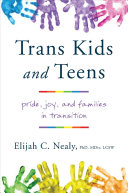 Trans kids and teens: Pride, joy, and families in transition, by Elijah C. Nealy
Grades: K-12. A comprehensive guide to understanding, supporting, and welcoming transgender kids. Covers family life, school, mental health issues, and the physical, social, and emotional aspects of transition.
–
Picture Books about SOGI

 I am Jazz, written by Jessica Herthel and Jazz Jennings, illustrated by Shelagh McNicholas
Jazz has always known she's a girl, even when everyone else thought she was a boy. Eventually, her family finds out that she's transgender, and it's okay.
–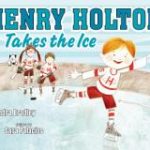 Henry Holton takes the ice, written by Sandra Bradley, illustrated by Sara Palacios
Everyone in Henry's family loves hockey, except Henry. When he discovers ice dancing, he's excited to find a way of skating that he loves…but will his family love it too?
–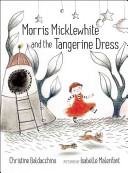 Morris Mickelwhite and the tangerine dress, written by Christine Baldacchino, illustrated by Isabelle Malenfant
Morris loves his classroom's dress-up center, and he really loves wearing the tangerine dress. While the children in Morris's class say dresses are for girls, he finds a way to show them that dresses can be for everyone. (Also available in French.)
–
Red: A crayon's story, by Michael Hall
Even though Red's label says he's a red crayon, he knows he's actually blue. His teacher, mother, and friends try to help him be red, but it doesn't work. Eventually, a new friend helps him to reveal his true blue nature.
–

This day in June, by Gayle E Pitman, illustrated by Kristyna Litten
A picture book illustrating a Pride parade. The endmatter serves as a primer on LGBT history and culture and explains the references made in the story.
–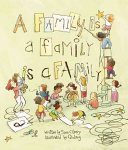 A Family is a Family is a Family, by Sara O'Leary, illustrated Qin Leng
When a teacher asks the children in her class to think about what makes their families special, the answers are all different in many ways — but the same in the one way that matters most of all.
–
One Family, by George Shannon, illustrated by Blanca Gomez
An interactive book that shows how a family can be big or small and comprised of people of a range of genders and races.
–
–

I'm a girl! by Yasmeen Ismail
A rough and tumble little girl loves being herself, although she is often mistaken for a boy.
–
–
10,000 dresses, by Marcus Ewert, illustrated by Rex Ray
Bailey longs to wear the beautiful dresses of her dreams but is ridiculed by her unsympathetic family which rejects her true perception of herself.
–
–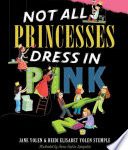 Not all princesses dress in pink, by Jane Yolen and Heidi E.Y. Stemple, illustrated by Anne-Sophie Lanquetin
Rhyming text affirms that girls can pursue their many interests, from playing sports to planting flowers in the dirt, without giving up their tiaras.
–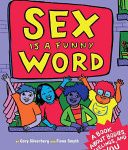 Sex is a funny word, by Cory Silverberg and Fiona Smyth
A comic book for kids that includes children and families of all makeups, orientations, and gender identies, Sex Is a Funny Word is a resource about bodies, gender, and sexuality for children ages 8 to 10 as well as their parents and caregivers.
–

What makes a baby: A book for every kind of family and every kind of kid, by Cory Silverberg and Fiona Smyth
Pre-K to age 8. What Makes a Baby is a book for every kind of family and every kind of kid. It is a children's picture book about conception, gestation, and birth, which reflects the reality of our modern time by being inclusive of all kinds of kids, adults, and families, regardless of how many people were involved, their orientation, gender and other identity, or family composition.
–
Fiction
Gracefully Grayson, by Ami Polonsky
Grades: 5-8. 12-year-old Grayson is definitely a girl inside a boy's body, but sharing that secret would mean facing ridicule, scorn, rejection, or worse. Will new strength from an unexpected friendship and a caring teacher's wisdom be enough to help Grayson step into the spotlight?
–
Melissa, by Alex Gino
Grades: 3-7. Melissa really wants to play Charlotte in her class's production of Charlotte's Web. The problem is, her teacher won't let her, because Melissa is a boy. But Melissa isn't about to let that squash her dream.
–
Fire song, by Adam Garnet Jones
Shane is still reeling from the suicide of his kid sister, Destiny. How could he have missed the fact that she was so sad? He tries to share his grief with his girlfriend, Tara, but she's too concerned with her own needs to offer him much comfort. What he really wants is to be able to turn to the one person on the rez whom he loves–his friend, David.
–
All out, edited by Saundra Mitchell
Seventeen young adult authors across the queer spectrum have come together to create a collection of diverse historical fiction for teens. From a retelling of Little Red Riding Hood set in war-torn 1870s Mexico featuring a transgender soldier, to an asexual girl discovering her identity amid the 1970s roller-disco scene, this collection of short stories crosses cultures and time periods to shed light on an area of history often ignored or forgotten.
–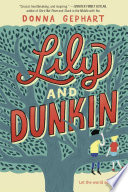 Lily and Dunkin, by Donna Gephart
A dual narrative about two remarkable young people: Lily, a transgender girl, and Dunkin, a boy dealing with bipolar disorder. One summer morning, Lily meets Dunkin, and their lives forever change.
–
–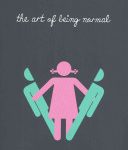 The art of being normal by Lisa Williamson
Two boys. Two secrets. David Piper has always been an outsider. His parents think he's gay. The school bully thinks he's a freak. Only his two best friends know the real truth – David wants to be a girl. On the first day at his new school Leo Denton has one goal – to be invisible. Attracting the attention of the most beautiful girl in year 11 is definitely not part of that plan. When Leo stands up for David in a fight, an unlikely friendship forms.
–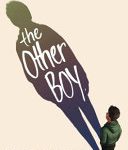 The other boy, by M. G. Hennessey, illustrated by Sfé R. Monster
Ages 8-12. Since twelve-year old Shane moved to a new town, he has been concealing the fact he was born a girl, but when one of his classmates learns he is a transgender, Shane must deal with the reactions of his entire community.
–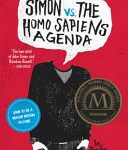 Simon vs. the Homo Spiens agenda, by Becky Albertalli
Sixteen-year-old, not-so-openly-gay Simon Spier is blackmailed into playing wingman for his classmate or else his sexual identity — and that of his pen pal — will be revealed.
–
–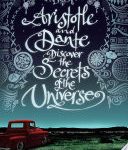 Aristotle and Dante discover the secrets of the universe, by Benjamin Alire Sáenz
Fifteen-year-old Ari Mendoza is an angry loner with a brother in prison, but when he meets Dante and they become friends, Ari starts to ask questions about himself, his parents, and his family that he has never asked before.
–
Dress codes for small towns, by Courtney Stevens
Grades 9 and up. Navigating gender expression and sexuality, this is a book about love—the kind you find in friendships and romantic relationships—and how confusing it can be to understand the difference between the two.
–
–
More happy than not, by Adam Silvera
When his girlfriend leaves for a couple of weeks, Aaron spends all his time hanging out with this new guy, Thomas. Aaron can't deny the happiness Thomas brings or how Thomas makes him feel safe from himself, despite the tensions their friendship is stirring with his girlfriend and friends. Since Aaron can't stay away from Thomas or turn off his newfound feelings for him, he considers turning to the Leteo Institute's revolutionary memory-alteration procedure to straighten himself out, even if it means forgetting who he truly is.
–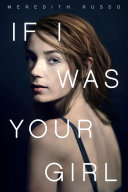 If I was your girl, by Meredith Russo
Amanda Hardy only wants to fit in at her new school, but she is keeping a big secret, so when she falls for Grant, guarded Amanda finds herself yearning to share with him everything about herself, including her previous life as Andrew.
–
–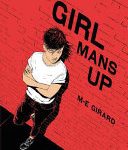 Girl mans up, by M-E Girard
In Ontario, Pen is a sixteen-year-old girl who looks like a boy. She's fine with it, but everyone else is uncomfortable–especially her Portuguese immigrant parents and her manipulative neighbor who doesn't want her to find a group of real friends.
–
Non-Fiction
The social justice advocate's handbook: A guide to gender, by Sam Killerman
Grades: 9-12. This book includes sections on Breaking Through the Binary, Feminism and Gender Equity, and Social Justice Competence for Working Toward Gender Equity. It was written with two goals in mind: to help individuals who read it better understand gender themselves (their gender and others') and to help those individuals help other people understand gender.
–
Being Jazz: My life as a (transgender) teen, by Jazz Jennings
Grades: 8-12. One of the youngest and most prominent voices in North American discussions about gender identity, Jennings shares both the challenges and bullying and the love and support she has experienced since coming out publicly, and she looks forward towards the new challenges of young adulthood.
–
Pride: Celebrating diversity & community, by Robin Stevenson
Grades: 4-8. This work of nonfiction for middle readers examines what — and why — gay, lesbian, bisexual and transgender people and their supporters celebrate on Pride Day every June.
–
–
This book is gay, by James Dawson
Grades: 9-12. This candid, funny, and uncensored exploration of sexuality and what it's like to grow up LGBT also includes real stories from people across the gender and sexual spectrums, plus hilarious illustrations.
–
–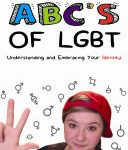 The ABCs of LGBT+, by Ashley Mardell
Grades: 7-12. Ashley Mardell looks at all things LGBT+. Mardell's book, filled with in-depth definitions and personal anecdotes, is proof it does get better every day in a world where people are empowered by information and understanding.
–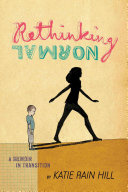 Rethinking normal: a memoir in transition, by Katie Rain Hill, with Ariel Schrag
Grades: 8-12. In this first-person account, Katie reflects on her pain-filled childhood and the events leading up to the life-changing decision to undergo gender reassignment as a teenager. She reveals the unique challenges she faced while unlearning how to be a boy and shares what it was like to navigate the dating world and experience heartbreak for the first time in a body that matched her gender identity.
–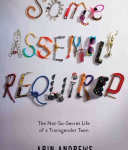 Some assembly required: The not-so-secret life of a transgender teen, by Arin Andrews, with Joshua Lyon
Grades: 8-12. Seventeen-year-old Arin Andrews shares all the hilarious, painful, and poignant details of undergoing gender reassignment as a high school student in this winning teen memoir.
–
LGBTQ rights, by Natalie Hyde
Grades: 4-6. From the Compton's Cafeteria and Stonewall riots in the 1960s, to the decriminalization of homosexuality, and marriage rights, this title examines the continuing fight for LGBTQ human and legal rights. Part of the Uncovering the past series.
–
Sexual orientation and gender identity, by Rachel Stuckey
Grades: 4-8. This book gives young people a better understanding of sexual orientation, gender identity, and the LGBTQ community. Personal testimonials shed light on the difficulties individuals face coming out and dispel myths of gender stereotypes. Part of the Straight talk about series.
–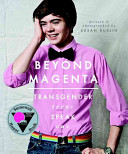 Beyond magenta: Transgender teens speak out, by Susan Kuklin
Grades: 7-12. Author and photographer Susan Kuklin met and interviewed six transgender or gender-neutral young adults and represents them thoughtfully and respectfully before, during, and after their personal acknowledgment of gender preference. Portraits, family photographs, and candid images grace the pages, augmenting the emotional and physical journey each youth has taken.
–
Tomboy: a graphic memoir, by Liz Prince
Grades: 7-12. A memoir told anecdotally, Tomboy follows author and zine artist Liz Prince through her early childhood into adulthood and explores her ever-evolving struggles and wishes regarding what it means to "be a girl." It's about refusing gender boundaries, yet unwittingly embracing gender stereotypes at the same time, and realizing later in life that you can be just as much of a girl in jeans and a T-shirt as you can in a pink tutu.
---
Finding More Resources
To find more resources in this area, try the following:
Search using the General tab on the UBC Library website to look for material in all UBC Library branches.
Search using "Search Education Resources" box in the left hand bar on the Education Library website to limit your results to physical materials in the Education Library.
Use specific search terms, such as "Gender identity in education", "homosexuality and education", LGBT, "sexual orientation", or "gender identity" AND "study and teaching" ; "sexual minorities" AND education.
To find lesson plans, include "lesson plans", "lesson planning", or "activity programs" in your search terms.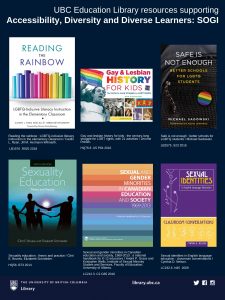 PDF Booklist
For more help with searching, please visit the Library Service Desk or e-mail ed.lib@ubc.ca.