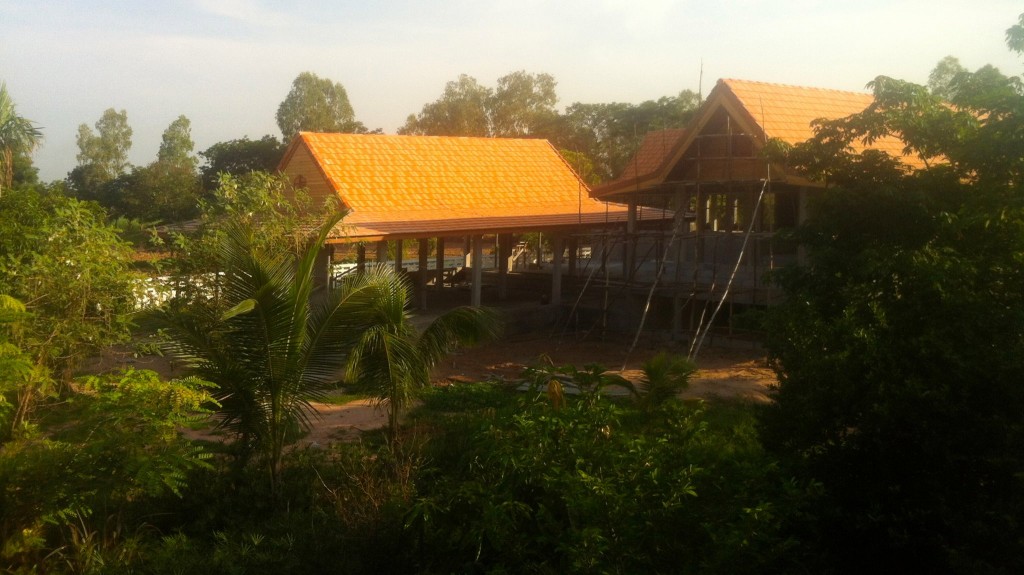 A house in Thailand for Peter and Dang Meyboom
Space flows from public to private with terracing levels of the house. The house becomes more private as the terraces move upward. Structure plays with traditional form to create a modern conception of a roof truss.
Based on the traditional forms of Thai houses in the north butbrought forward in time, the house responds to dual cultures – western and Thai with an interior and exterior shower and an interior and exterior kitchen.