When: Saturday 20 June 2015 (1 PM)
Where: Kits Beach
(On the grass at the intersection of Maple St & McNicoll Ave)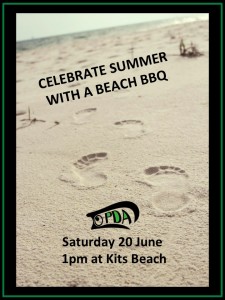 Bring along your own food and drinks and celebrate summer with a beach BBQ on Saturday 20 June (1 PM). If you are keen to join, sign up here.
Children and partners are welcome.
Please contact Britt if you have any questions.
You can add this event to your Google Calendar by clicking on the button below. Alternatively, you can subscribe to the entire calendar, with all our events, here!