Join Arianna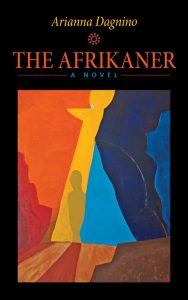 for a chat and book signing of "The Afrikaner" (Guernica, Toronto, 2019)
WHERE: Indigo Bay & Bloor Bookstore, 55 Bloor St W, Toronto
WHEN: May 15, 11.00 am-3.00 pm.
Bring the sun if you can! 
I will bring the chocolates!
Cheers, Arianna
Here is the BOOK TRAILER of "The Afrikaner": a story under African skies that has asked to be told.
Check it out!

Tags: Canadian literature, Canadian writers, novel, novelist, Vancouver, South Africa, fiction writing, book trailer, film, filmic transposition
#theafrikaner