There are three words in the world that when put together, can terrify almost every girl. "Excess body hair"! Well, embrace yourselves girls because here's a more terrifying one, "Werewolf Syndrome"! Although the name might sound cool to team-Jacob twilight fans, it is another name for a condition called Hypertrichosis.
Hypertrichosis is referred to a condition in which, abnormal amount of hair growth covers all over the body, excluding androgen-induced hair growth. Men, women, adult and children have the same chance of showing this condition.
There are two major types of hypertrichosis: generalized hypertrichosis in which hair covers the entire body, and localized hypertrichosis, which create patches of hair on certain areas of body.
Another method of classification, categorizes cases of hypertrichosis based on the cause of this condition into two classes of congenital and acquired hypertrichosis.
The congenital form of hypertrichosis, which is very rare, is caused by genetic mutation resulting in the addition or removal of millions of nucleotides. This form is always easily recognized based on the existence of excess hair at birth.
The acquired type of hypertrichosis happens after birth and is caused by different medical conditions such as hormone imbalances like hyperthyroidism, body reacting to certain medications or anabolic steroids, advanced-stage HIV or eating disorders such as anorexia. Also, medications such as Minoxidil that prevent hair loss are believed to be a trigger for the localized type of acquired hypertrichosis.
Limited Treatment options are available, and the results of therapy not always satisfactory. Different body locations or patients require different method of hair removal, and the method adopted will depend on the character, area, and amount of hair growth, as well as on the age of the patient, and their personal preference. The currently available treatment methods include cosmetic procedures (bleaching, trimming, shaving, plucking, waxing, and chemical depilatories), and hair removal using light sources and lasers.
Laser-assisted hair removal is the most efficient method of long-term hair removal currently available, but there are drawbacks involving this method, which is briefly explained in the following video.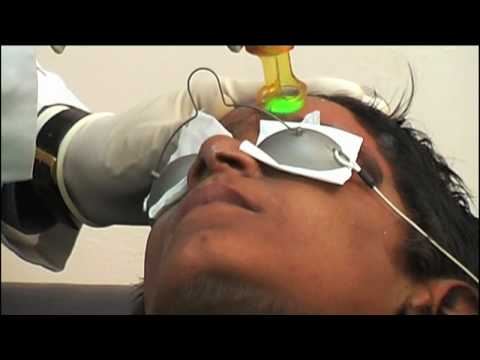 -shamim