Climate change is a looming reality that we are all faced with. We are all aware that the earth is warming, but what you may not have considered, is how animals and their habitats will be affected. In this article we will look at how the results of climate change may influence Northern Fur Seals and their conservation.
So what is a Northern Fur Seal?
Northern Fur Seals are marine mammals who differ from other seals in that they have a thick fur coat. They eat mostly squid and fish such as pollock, herring, and anchovies. Their habitat ranges in the North Pacific from the coast of California, up to the Bering Sea and over to Russia and Japan. They spend their winter at sea, while during the summer they migrate to islands such as the Pribilof Islands in the Bering Sea to breed.
In the past the population of Northern Fur Seals has faced many challenges. They were commercially hunted for their fur which resulted in almost wiping out the species. Here an audio clip of our podcast which explains the how Northern Fur Seals were affected by the Fur Trade.
 As you have heard in the podcast, despite the fact that Northern Fur Seals are no longer hunted, their population is still declining. It has been estimated that since 1998 there was has been an annual decrease in their population by about 6%.  One possible factor which may greatly affect their ability to survive is climate change. Northern Fur Seals are only able to live in a specific temperature zone, without expending energy. This ability to convert stored energy into a warming or cooling mechanism is called thermoregulation. We interviewed Dr. Rosen, a researcher at the UBC Marine Mammal Research Unit to learn a bit more about how thermoregulation works: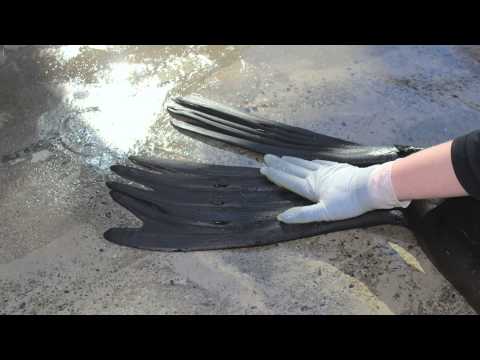 As you have learned from our video, thermoregulation is a factor essential to the survival of Northern Fur Seals. However, in view of the changing climate they may be forced from their natural habitat. This would additionally affect the distribution of their prey, potentially making it much harder for them to obtain food. Can you imagine how difficult it would be if your grocery store kept moving to a new location without you knowing?
Julia, Vishav, David and Rubeen