ICES at Academic Events (Conferences, Symposia, Workshops)
–
–
Open UBC Week 2014!–Oct. 28 and 29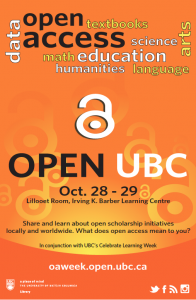 –
TEACHER EDUCATION: DEMANDS FROM THE BOUNDARIES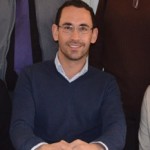 Héctor Gómez
Universidad Católica Silva Henríquez (Santiago, Chile)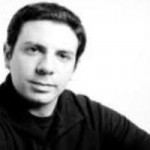 Fernando Murillo
Universidad Alberto Hurtado and Universidad Católica Silva Henríquez (Santiago, Chile)
UBC PhD Student
Tuesday October 14, 2015
Noon – 1:00pm
Scarfe 1209, University of British Columbia
Gómez and Murillo will discuss their new book Formacion docente: demandas desde la frontera [Teacher Education: Demands from the Boundaries], a collection of essays that gives voice to perspectives and approaches frequently absent from traditional practices, but are fundamental to the transformative possibilities of teacher education.
The essays are situated within a postcolonial perspective in dialogue with queer theory, inviting a rethinking of current discursive practices around the curriculum of teacher education, asking – among other things – Where do these discourses and practices come from? What gives them legitimacy?, What effects do they have? as a way to problematize the ways in which the curriculum of teacher education is responsible of signifying, appropriating and reproducing identitarian configurations, as well as problematize ways of thinking that discipline and configure certain modalities of life projects through their formative action.
About the speakers
Héctor Gómez: Bachelor in Education – Teacher of History and Social Sciences, Master of Arts in Education and Curriculum. Professor and researcher at the Faculty of Education of Universidad Católica Silva Henríquez. Head of the Curriculum Unit at Universidad Católica Silva Henríquez in Santiago, Chile.
Fernando Murillo: Bachelor in Education – Teacher of English as a Foreign Language, Master of Arts in Education and Curriculum, UBC PhD student. Former curriculum advisor and policy maker for the Ministry of Interior, Government of Chile. Professor and curriculum advisor at Faculty of Philosophy and Humanities, Universidad Alberto Hurtado and Universidad Católica Silva Henríquez in Santiago, Chile.
–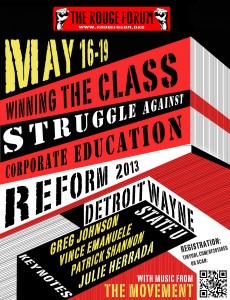 –
See Photos
–
GREAT SCHOOLS TEACH-IN:
HOW SHOULD WE ASSESS OUR SCHOOLS?
Saturday, December 1
10 am to 12:30 pm–coffee from 9:30
Simon Fraser University Surrey Campus (Surrey Central Sky Train)
250 – 13450 – 102nd Avenue
The Great Schools Project is a collaboration among individuals who want to strengthen and protect public education in British Columbia. For almost four years, educators, parents, researchers, and leaders, both inside and outside the education system, have met to discuss how to improve the way we evaluate and assess our schools.
We feel the current system is both too narrow (focused on only a portion of the important work schools do) and too punitive (with substantial negative impact on individual students and educators).
After extensive discussions of the current system of Foundation Skills Assessment (FSAs) and their use to rank schools, the GSP working group has developed ideas about alternatives that would better serve both students and public schools.
The Great Schools Teach-In provides an opportunity for us to present some of these ideas and for you to debate them and provide your input.
 Program:
Alfie Kohn, outstanding critic of standardized testing and proponent of richer ways of understanding how well our children and their schools are doing (by videocast).
Speakers from the Great Schools Project
Discussion and debate.
Please RSVP to: dlaitsch@sfu.ca
For more information see the website: Great Schools Project
–
Miami University, Ohio
22-24 June 2012
–
---
Friday April 13, 2012
Vancouver, BC
Videos on the ICESchannel at YouTube (or click on links below)
The Rouge Forum @ AERA brought together world-renowned scholars, teachers, community organizers, and other activists to discuss these questions and others related to activist scholarship, social change, academic freedom, and work in the corporate university as part of this one-day interactive conference at the Robson Square Campus of University of British Columbia in downtown Vancouver.
Introduction to the Rouge Fourm @ AERA 2012
E. Wayne Ross, University of British Columbia 
Session I: What might happen when teachers and other academics connect reason to power and power to resistance?
Patrick Shannon, Penn State University
Ken Saltman, DePaul University
E. Wayne Ross on Canada Border Services Agency's prohibition of Abraham DeLeon from Canada / the Rouge Forum 
Antonia Darder, Loyola Marymount University (unable to attend)
Abraham DeLeon, University of Texas, San Antonio (turned away at border)
Natalia Jaramillo, University of Auckland (unable to attend)
Discussion I
Discussion II
Sandra Mathison comments on recent labour dispute in British Columbia between the BCTF and government
Introduction to the Rouge Forum @ AERA 2012 Afternoon Session
E. Wayne Ross, University of British Columbia 
Session II: How can academic work (in universities and other learning environments) support local and global resistance to global capitalism?
Peter McLaren, UCLA
Gustavo Fischman, Arizona State University
Jill Pickney Pastrana, University of Wisconsin, Eau Claire
Ken Saltman, DePaul University
Rebecca Martusewicz, Eastern Michigan University (unable to attend)
Discussion I
Discussion II
Special Session – Great Schools Project
David Chudnovsky
Discussion I
Discussion II
Session III: How do we respond to the obstacles and threats faced as activist scholars?
Stephen Petrina, University of British Columbia
Nancye E. McCrary, University of Kentucky
Brad Porfilio, Lewis University
Elizabeth Heilman, Michigan State University (unable to attend)
–
---
ICES at Community Events