COLLABORATIVE FIELD STUDY: BIOL 321 AND BIOL 406
Gary Bradfield and I are joining forces.  The BIOL 321 and BIOL 406 classes are working on a collaborative field project to examine spatial and temporal variation in the forest plant communities of Pacific Spirit Park (PSP). Website (under construction)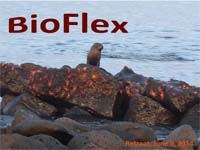 FLEXIBLE LEARNING
Biology has completed our first year of participating in UBC's Flexible Learning Initiative.  The BIOL 112 and 121 teams have worked hard  to implement a number of strategies to enhance student engagement in the classroom as well as to evaluate these different approaches.
SUSTAINABILITY PATHWAY
TLEF (Teaching and Learning Enhancement Funding, University of B.C.) is providing resources to develop a sustainability pathway (summary) for undergraduate students.  The development (development website) will be done collaboratively with other units on campus in efforts to produce a model that can be adopted in other disciplines.  Another project is to assist faculty to integrate sustainability into their courses.
INTEGRATION OF FIRST NATIONS' KNOWLEDGE
Beaty Museum, UBC Botanical Garden, and Coquitlam School District are joining forces to develop programming for elementary students around First Nations Biodiversity knowledge.  We ran a pilot in May with 120 students.  They visited the museum to participate in brand new programming and then the UBC Botanical Garden for a guided tour in the woods and the canopy walkway.
BIOLOGY 321 PUBLIC WEBSITE
The Biology 321 (Morphology and Evolution of Bryophytes) public website is getting a facelift!  The original site has become difficult to maneuver.  It is being redeveloped using WordPress.  The site will be image rich and reflect current taxonomy.  Students in Biol 321 access images that help with lab activities and identification of local species.  Scanning electron and confocal images will enrich the site as will student projects (tissue culture, field studies, SEM, etc).
SPHAGNUM SPECIES OF VANCOUVER
This site was initiated as an online tool for students in BIOL 321 to identify local Sphagnum species.  Information on macroscopic, microscopic, and ecological features will help the novice and expert identify Sphagnum in our area.  It will be particularly useful as the BIOL 321 class monitors the bog restoration projects (Camosun Bog in Pacific Spirit Park and Stanley Park Bog at Beaver Lake).  The microscopic key is almost complete and ready to be tested by the class.  The rest of the site is under construction; students will contribute images from lab and projects to help complete the site.
QR CODING TREES OF UBC ARBORETUM
 The BIOL 210 class does a fieldtrip of the conifers of the UBC Arboretum.  The students lead the field trip and share with the class interesting aspects with the rest of the class.  They also submit reports on their tree.  We are posting a QR code on each tree linked to a student's report from a newly developed website on the Conifers of the UBC Arboretum.
UBC HERBARIUM AND BEATY MUSEUM ACTIVITIES
This is the second year of two exciting projects in the herbarium.  We are developing activities whereby students in BIOL 321 and 343 not only explore the exhibits but also get to see behind the cabinet doors and do research with the collections.
herbarium and museum.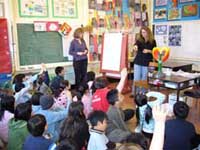 SCIENTIST IN RESIDENCE
For 2013/2014 I am matched with two teachers from McBride Elementary School.  Our theme is the diversity of life, reproduction, and First Nations uses of plants. We are integrating outdoor activities with in-class science lessons.  SRP